As one of the fencing services, Diamond Fence offers aluminium slat fencing in Melbourne. Slat fencing is simply a fencing type consisting of horizontal boards that act as a protective fence, offering higher privacy than some other fencing types would. Diamond Fence offers a wide range of aluminium slat fencing that can be tailored to your specific fencing needs.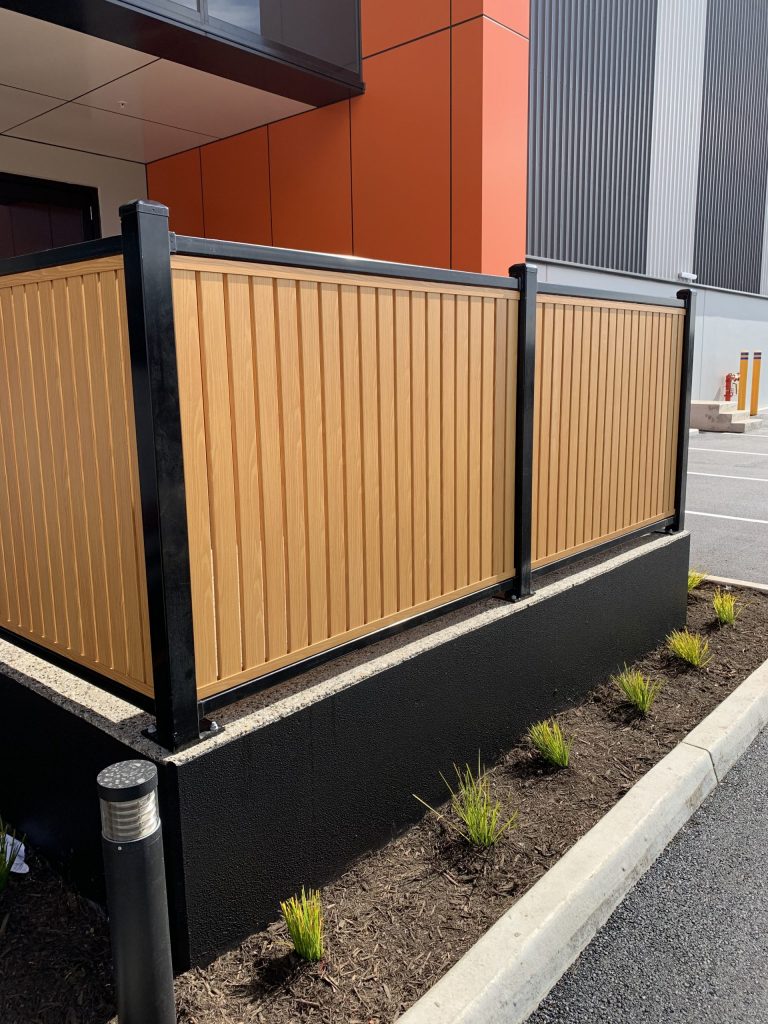 When it comes to slat fencing, the material chosen can vary. The most common material used is either steel or aluminium due to durability. Choose the suitable fencing material for you. However, which one is the right one?
Both materials are used for sturdy high-quality fences (gate). Compared to steel, aluminium fences are lightweight. They are very durable and are not susceptible to corrosion. Hence, they will look as good as new (with appropriate maintenance) for many years to come. Specially designed coatings are available to make the slat fence last even longer.
Also, aluminium gates are less expensive compared to steel fences. They are also 100% recyclable, making them one of the best fencing choices for the environment.
Aluminium slat fencing is a popular residential fencing alternative. Bear in mind that when it comes to industrial fencing that might require barriers that are tough(est), aluminium fencing might not be the best way to go. It can be bent, as it is a softer material compared to steel. However, for domestic fencing purposes, aluminium slat fencing is the way to go. It is easy to install, a cheaper fencing alternative, and it looks great!
The benefits of aluminium slat fencing
One of the reasons why you should choose aluminium slat fencing as the fencing type for your home or other premises is its robust nature. It can withstand traumas that can be accidentally caused by people passing or kids kicking soccer or football against it while. One of the characteristics of aluminium slat fencing is that it does not crack and bend when applying force to it (reasonable force, such as mentioned previously).
Furthermore, if the fence does need to be repaired, let's say it's broken or has been chipped, it can be done relatively easily. Without a pricy price tag. The damaged slat can be replaced individually, instead of having the need to replace the whole section of the fence.
To make sure that your fence does not need any repairs, it is wise to give it an occasional checkup.
Aluminium slat fencing has an attractive look. A variety of colour options will guarantee the appearance you are looking for. Small gaps between the slats will also provide privacy and one-of-a-kind aesthetic looks. What is even better, the installation process is relatively quick, easy and cost-effective.
If aluminum slat fencing is something you might consider as a suitable fencing alternative for you, contact us. Be it to find out the price quote, colour options or whether this fencing type is suitable for your premises, our experienced fencing team will help you out!
Call us on (03) 9753 4566, shoot us an email on info@diamondfence.com.au or get a FREE online quote.