Brick fencing, brick wall fencing, fencing on a brick wall all stand for the same idea when it comes to metal fencing (yes, metal fencing!). It means installing a fence on an existing brick wall.
The brick wall itself is a high-security measure that prevents intruders from breaking in. It blocks the noise from the surrounding streets and roads. Being a good boundary wall, it can at times look too intimidating for your liking. Hence, an alternative is to provide a bit more visibility to your premises by installing a metal fence on top of the brick wall fencing. Meaning, the base foundation and the posts are usually made of bricks. However, then the metal fence is installed on top of the brick base, creating a combination of brick and metal fencing that is a visually pleasant fencing solution.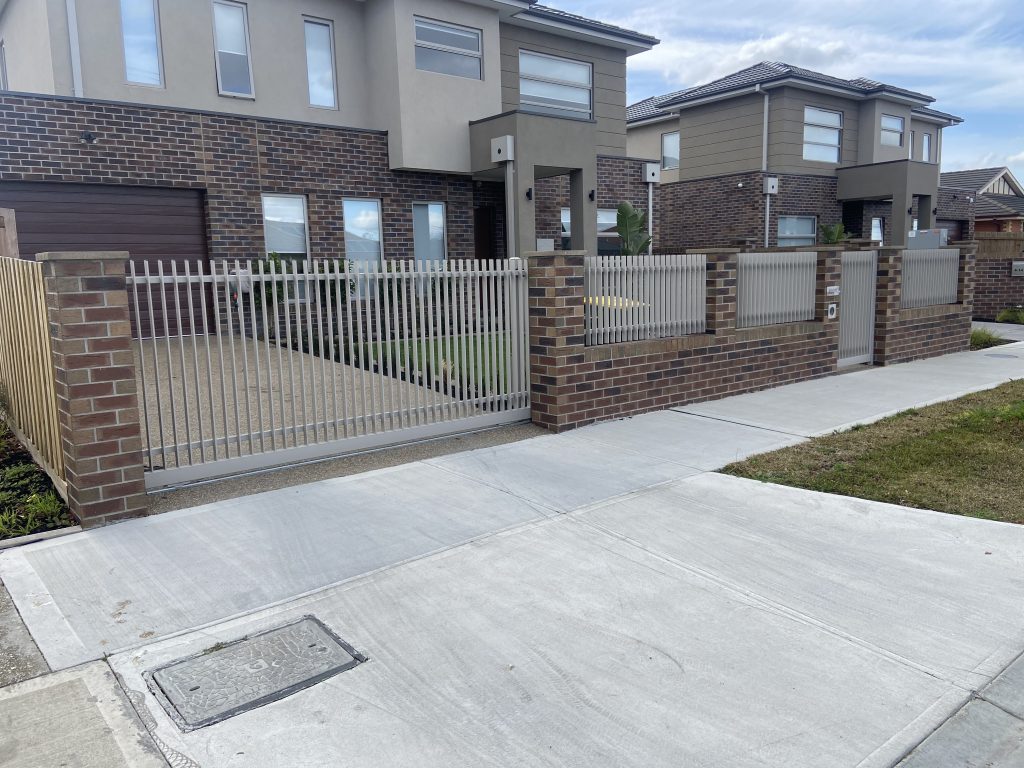 What kind of fence would you like on top of your brick wall?
When it comes to choosing what type of fence you want to install on top of your brick wall, the choice offers quite a good variety. One of the most popular choices is tubular steel fencing with additional metal ornaments to customise the fence. Also, slat fences like aluminium slat fences, be it with horizontal or vertical slats, offer pleasing looks that can imitate the appearance of a natural timber fence, yet, do not require the high maintenance that an actual timber fence would.
Decorated privacy screens are also becoming popular amongst Melbourne suburban homes as they allow for unique decorative screens that add a bit of character to your premiss.
If you are out of ideas of what kind of fencing you would like on top of the brick wall, you can consult with our fencing team. Additionally, Pinterest offers a wide range of fencing ideas. Here's a link to some of them: LINK.
The cost of brick fencing
When it comes to the cost of the brick fencing and the metal fencing, they vary. A full brick wall fencing is very durable and long-lasting, however, more expensive than some other fencing types. For example, an installation of a metal fence is cheaper than the installation of a brick fence. The price of the combination of the two will depend on the fencing provider. Hence, if you have brick wall fencing (including metal fencing on top of it) in mind, please contact our experienced fencing team, who will happily provide you with a free fencing quote.
Custom brick wall fencing
If you have a unique brick wall solution in mind, you can install or get a specialist to install a specific brick wall design for you. Having a well-designed brick wall that is accompanied by well-functioning and sturdy metal fencing can improve the aesthetic looks and the security of your home or other property. For your customised fencing, you can choose between various colour options due to the powder coating process that not only gives the look that you want but also protects your fencing from external weather factors and corrosion.
Having a customised brick wall with a customised pattern can even further improve the aesthetic value of your home.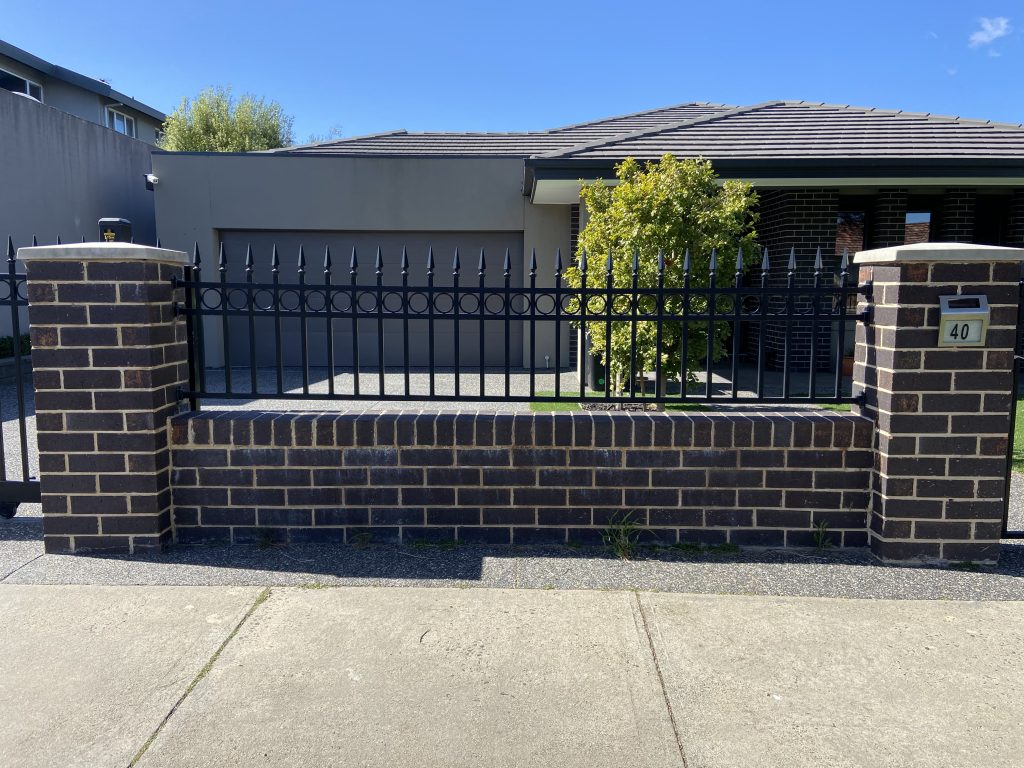 Interested in the brick fencing solutions?
Contact us today. Send us an email at info@diamondfence.com.au OR give us a call on (03) 9753 4566.