In this blog post, you can find images of Diamond Fence's latest fencing projects: chain link security enclosures in Truganina, Melbourne. Security enclosures are also known as security cages or security boxes. Additionally, you may have come across chain wire mesh fencing or diamond wire mesh, which are just different names for chain link fencing.
Benefits of chain link security enclosures
Installation of security enclosures is a good measure to prevent theft of goods and supplies as well as other sorts of vandalism. Creating a deterrent for lawbreakers is the best way to stop unlawful activities that can damage your valuable assets. Hence, turning to wire mesh security cages is a popular choice for many commercial and industrial companies. Using wire mesh cages to secure your inventory is one of the many ways you can use protective mesh cages.
Depending on the installation type and the material, security cages are usually more affordable compared to conventional fences or steel safety barriers. At the same time, they can be simply relocated if the floor plan has changed or if there is a need to move the inventory or other objects you have been protecting with the security enclosures. Security cages with modular design can be quickly reassembled. Hence, they are easily transportable.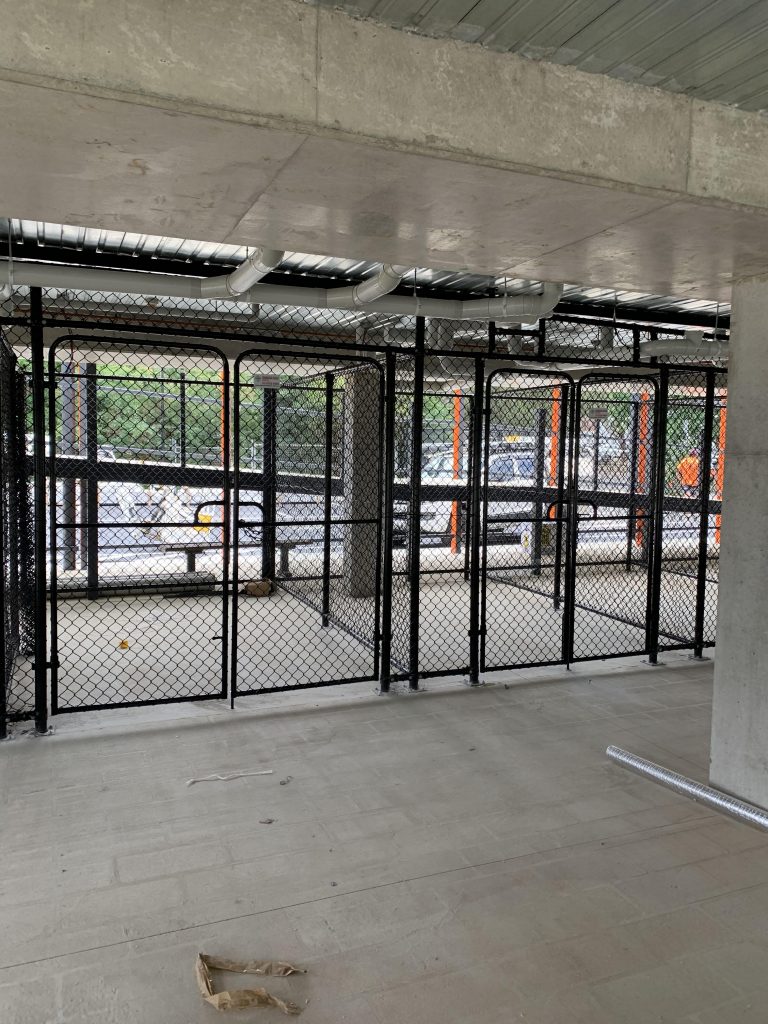 Popular uses of security enclosures
Where can we find chain wire security enclosures or security enclosures overall? They are a popular choice in industrial warehouses, distribution centers and other manufacturing facilities. For example, in the warehouses, they are used to store cargo before it is shipped to the customer.
Sometimes chain mesh enclosures are used for protection instead of storing purposes. For example, industrial premises usually have static objects that need protection or vice versa – protecting people from surrounding dangerous objects. A good tangible example would be gas pipes.
Additionally, security cages help to limit unauthorized access to risky or life-threatening locations storing toxic chemicals, materials or faulty machinery.
Furthermore, storage rooms use mesh security cages immensely – you cannot really picture a storage room without mesh cages. These cages are effective as they limit the access to storage areas that should not be accessed without authorization.
In addition to storage rooms, security cages are used in data centers to guard computer network servers. Retail shops make the best use of enclosures by using them to protect high-value inventory. Lastly, the pharmaceutical industry uses security enclosures to protect substances in industrial or manufacturing facilities.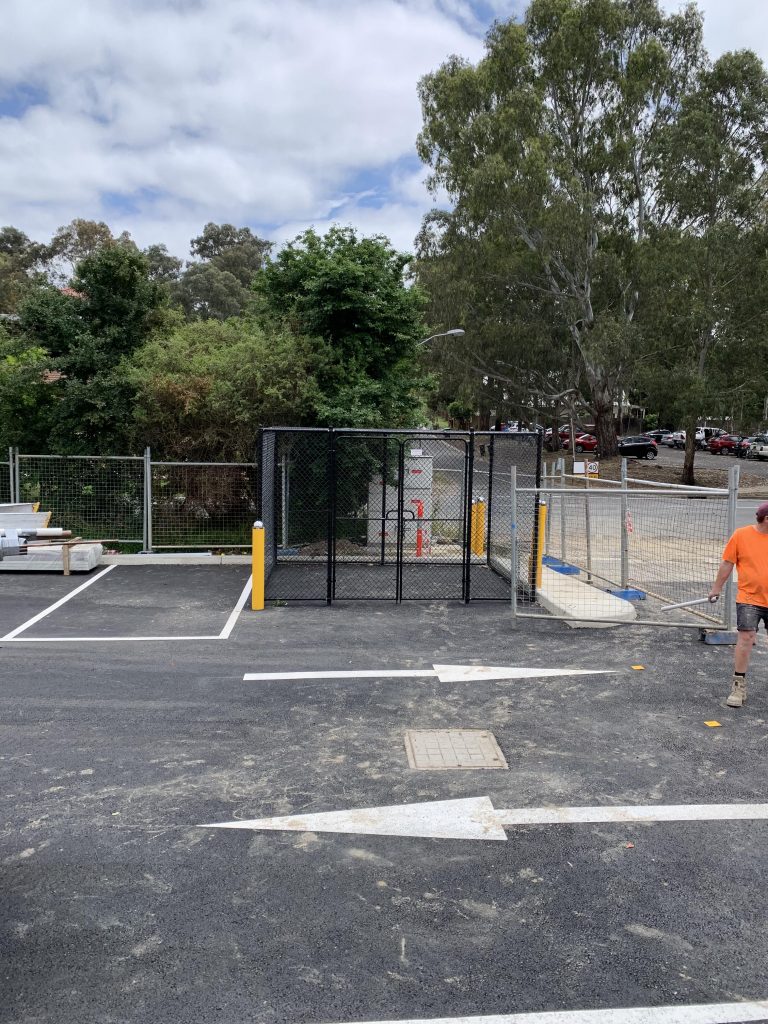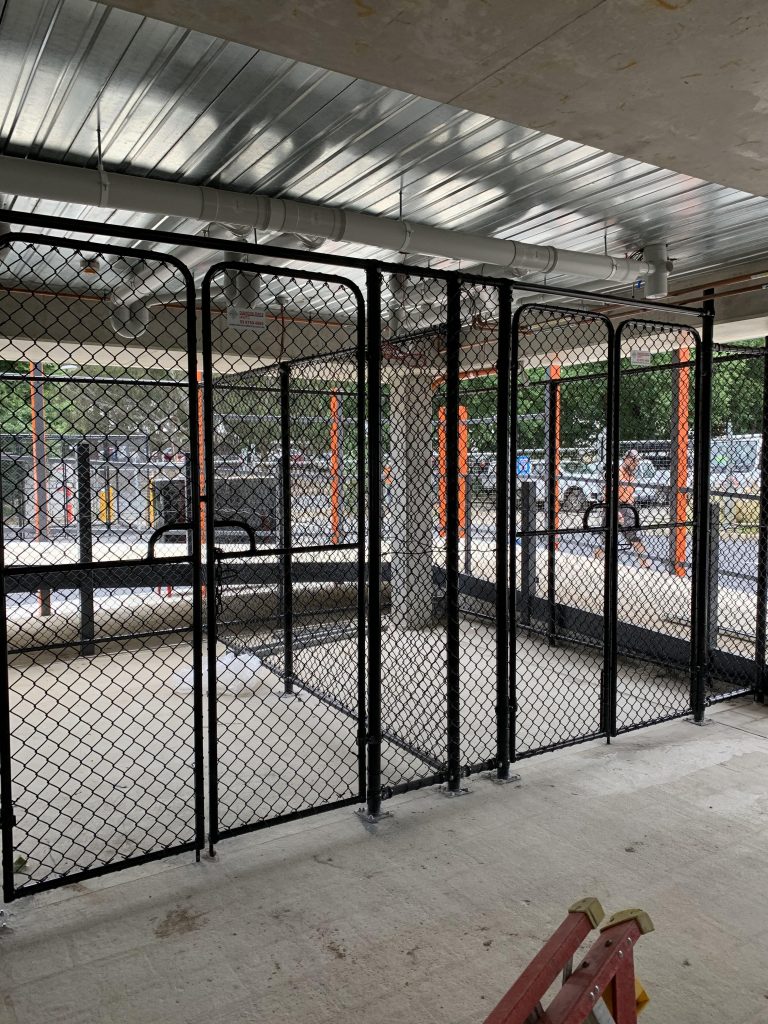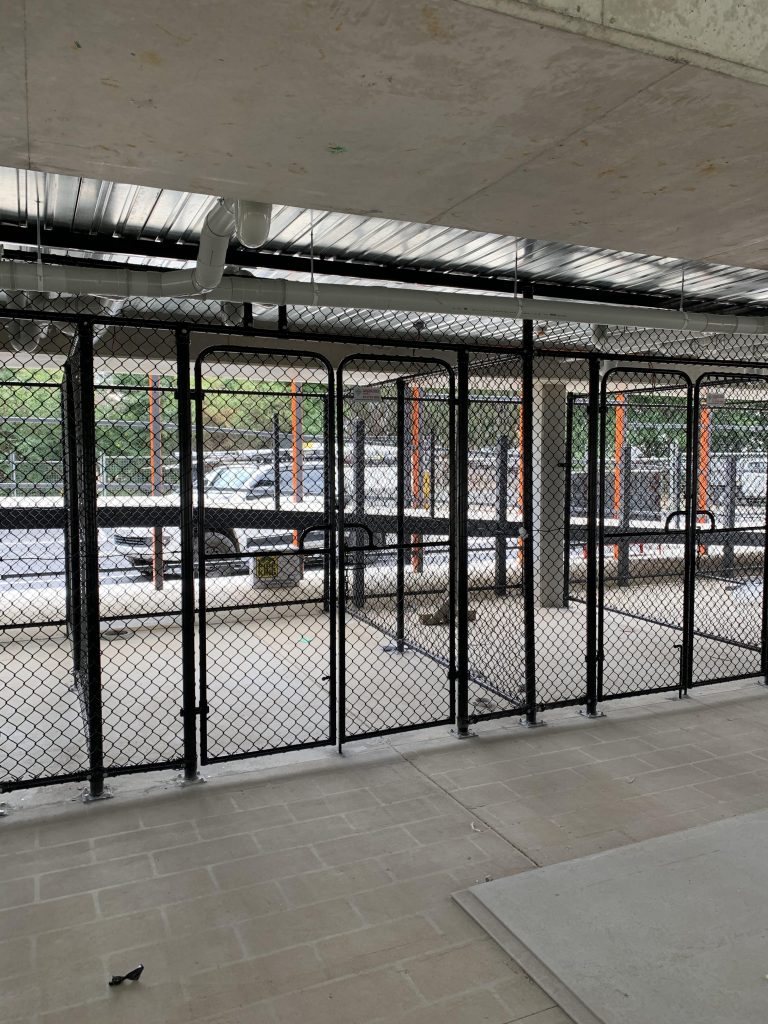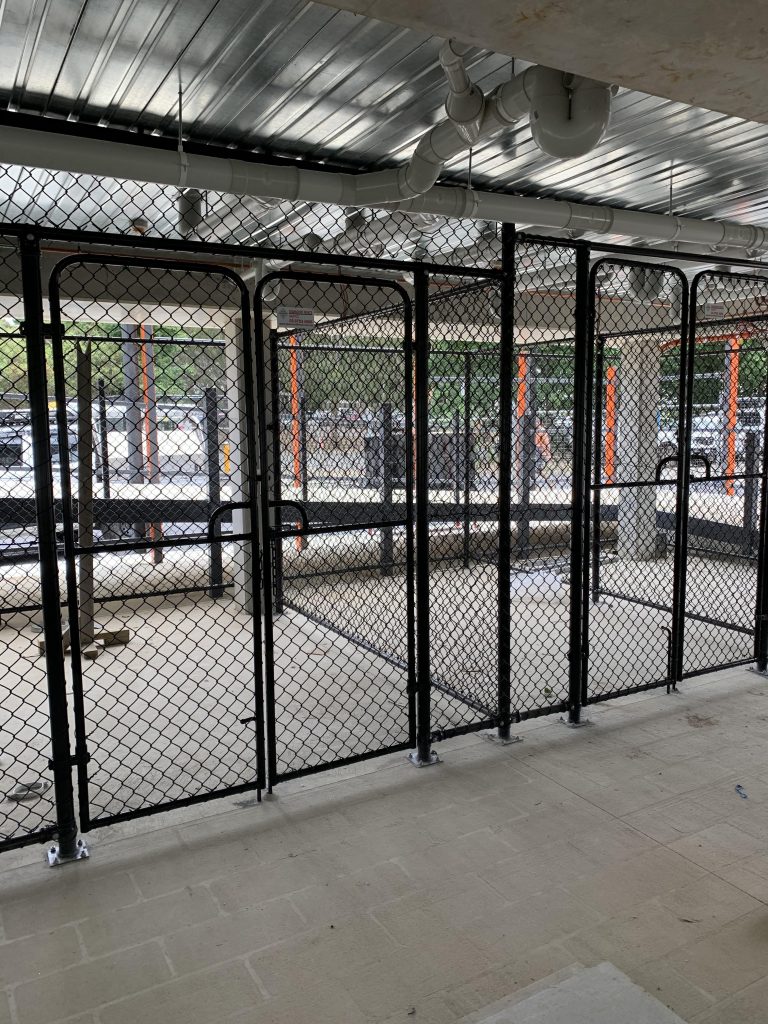 When it comes to custom-made chain link security enclosures in Melbourne, you can to turn to Diamond Fence. Our fencing team has decades-long experience in security cages, making it possible to tailor to any fencing needs.
Call us on (03) 9753 4566, shoot us an email on info@diamondfence.com.au or get a FREE online quote.