Colorbond fencing has been a preferred fencing style in Melbourne for many years. It is durable, easy to maintain, and looks great! Diamond Fence has been offering Colorbond fencing for industrial and commercial purposes, however, Colorbond fencing is also a suitable fencing option for residential purposes. Why? It offers security and privacy one may be looking for.
When it comes to deciding what kind of fence would suit your premises, one of the decisions involves deciding which colour would your future fence be. Usually, darker colours are preferred due to their ability to blend into various environments.
Colour choice for Colorbond fencing
When it comes to Colorbond fencing and its colour choice, you can choose from 14 different colours. These colours will allow you to choose the one that would suit your home (or industrial premises). As per COLORBOND® steel manufacturer, each Colorbond steel colour has been inspired by Australia's beautiful backyards.
Subtle, bold, dark, light, cool, or warm colours are amongst the choice, making sure you will find what you are looking for.
Additionally, COLORBOND® steel fences have a wide range of panel styles. Various designs are offered and additional personalisation can be added by adding lattice, slats and post caps.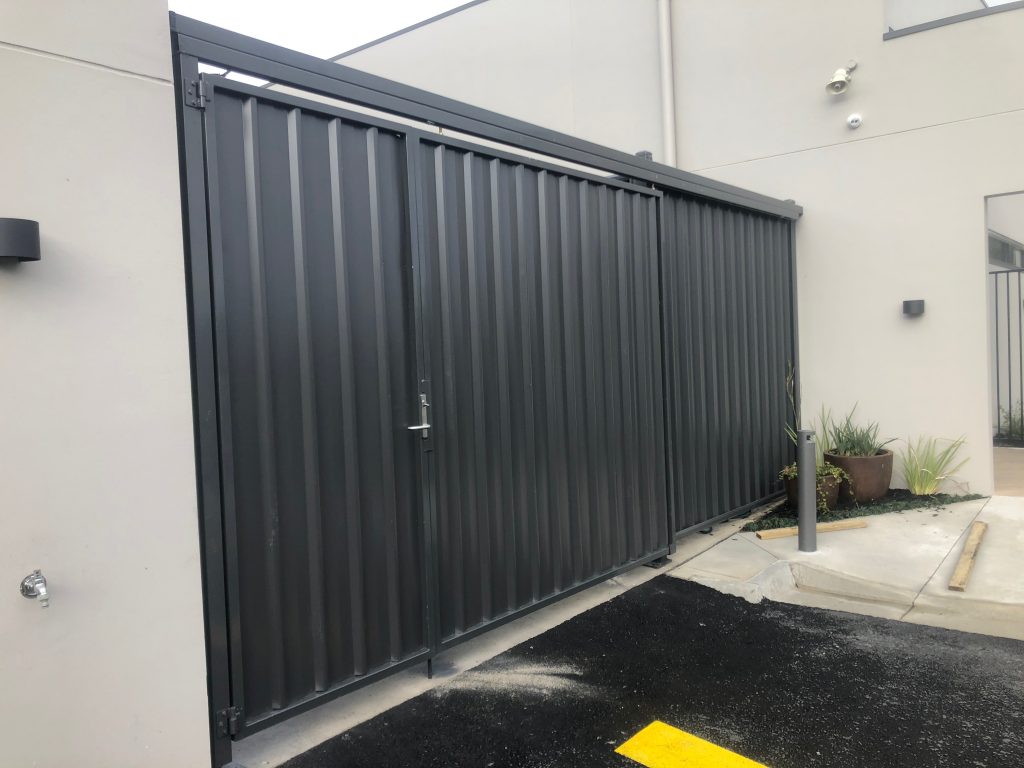 Benefits of Colorbond fences
As mentioned before, one of the best things about Colorbond fences is that they offer high privacy and security. With a proper installation, these fences do not have vertical gaps, any visible footholds, or loose pailings. Opaque material makes it impossible to see on the other side of the fence, hence, giving you the privacy you intended to establish when you decided to install the Colorbond fence.
Colorbond fences are easily maintainable. As they do not rot and cannot be eaten by termites, you do not have to worry about the damages that are quite regular amongst other fencing styles. 
Colorbond fences are fire-resistant, hence, recommended in fire-prone areas.
You do not need to paint, oil or replace palings, as Colorbond fencing is highly durable.
Lastly, to maintain your Colobond fence, you just need to give an annual wash to keep it clean from dirt and debris.
The warranty of Colorbond fencing
The COLORBOND® steel used in fencing is made by BlueScope, one of Australia's largest manufacturers. Hence, they will also back up their product. Meaning, they offer a variety of warranties subject to application and eligibility criteria. Depending on if you are a private home or building owner, or professional service or a trade provider, the process will vary.
If you are using Diamond Fence's fencing services, our fencing team will provide the exact details about the warranty of the Colorbond fencing.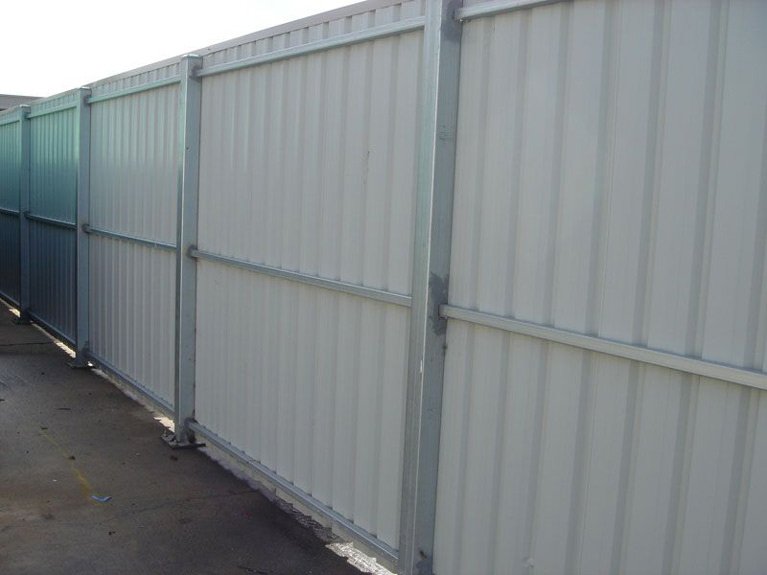 Contact Diamond Fence for Colorbond fencing enquiries
If you are interested in finding out more about the Colorbond fences, be it the colour, style, or any additional fencing project requirements, contact our team today. They will be able to advise on everything related to your potential fencing project.
Call us on (03) 9753 4566, shoot us an email at info@diamondfence.com.au or get a FREE online quote.