Are you looking for a high-security steel gate? Look no further than Colorbond steel gates. The reason is that the Colorbond steel material is clean, sturdy and looks grand from both sides of the gate (fence). Offering a wide range of colours to suit your style requirements, Colorbond steel has become one of the favourite fencing materials in Melbourne, Victoria.
What are some of the other features of Colorbond steel gates?
Colorbond steel gates or fences are resilient as they can withstand extreme weather and other environmental conditions. Being highly resistant to fire damage, rotting and rusting, these gates (fences) are made to last a long time. 
Furthermore, Colorbond steel gates are highly secure and private. Being a gap-free fencing material, Colorbond steel offers the privacy you might be seeking. Hence, your neighbours and other people passing by would not be able to see beyond the gate (fence) as gap-free Colorbond steel panels will stop the attempt.
Lastly, Colorbond steel material is a good choice not only for your privacy but also for the environment. As Colorbond is made from 100% recycled materials, choosing Colorbond fencing is sustainable and a way to be environmentally friendly with your choices. When the gate or fencing installation takes place, its innovative and advanced design allows fencing companies to do the installation work while generating minimal scrap metal. Thus, reducing the environmental impact.
Maintenance of Colorbond steel gates
When it comes to the maintenance of the Colorbond steel gates, it is an easy process. All they require is an occasional wash. Is that it? Well, almost. You still want to make sure that there is no debris at the bottom of your fence or gate. It creates a perfect environment for moisture. Also, remember that washing your Colorbond steel gates does not enhance their life but maintains the attractiveness of the gate for a longer period.
How often should you wash your Colorbond gate? It is recommended to do so every six months. If you live in coastal areas, it should be more frequent as in those areas marine salt spray is prevalent.
In some cases, regular wash does not remove all the dirt from your gate. What's next? You can use a mild solution of pure soap or mild non-abrasive kitchen detergent in warm water. Use a sponge or a soft cloth to gently rub the dirt off. You have to do it gently without applying too much force. This way will prevent rubbing shiny spots on your Colorbond steel gates.
Once that is done. Give your gate a rinse. Also, note that you should never use abrasive or solvent type cleaners such as petrol or paint thinners.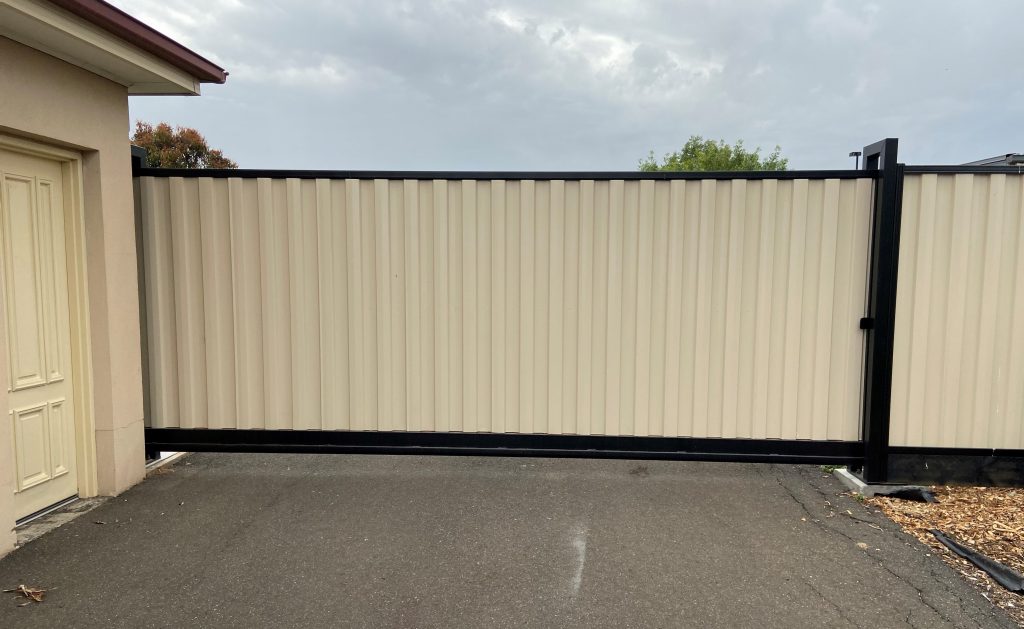 If you have a new gate installation plan for 2021, turn to Diamond Fence. We can supply and install Colorbond steel gates in Victoria. If you have any other fencing enquiries, don't hesitate to contact our friendly fencing team.
Call us on (03) 9753 4566, shoot us an email on info@diamondfence.com.au or get a FREE online quote.