There are many commercial fencing options available in Melbourne. Many fencing providers have their own selection on offer. To find out more about what your local or favourite fencing expert has, contact them via email or phone. To contact us, you can send us an email at info@diamondfence.com.au or give us a call on (03) 9753 4566.
In the following discussion, we will focus on ten different fencing alternatives for commercial purposes. However, there are many other options available besides the below:
Concrete wall as a fence

Aluminum fencing

Timber fencing 

Composite fencing

Glass fencing
Below we will discuss some of the above fencing styles.
Chain link fences for commercial purposes
Chain link is unarguably one of the most popular choices for commercial fencing. This fencing style allows your property to be visible to the outside world yet protect it from the dangers coming from there. It is common to see chain wire fences around sports grounds and centres, campgrounds and manufacturing facilities.
Chain link fencing is one of the cheaper fencing options. Hence, if you own a medium or large-scale property, you should consider this fencing alternative for cost-saving purposes without sacrificing the security aspect of your fence.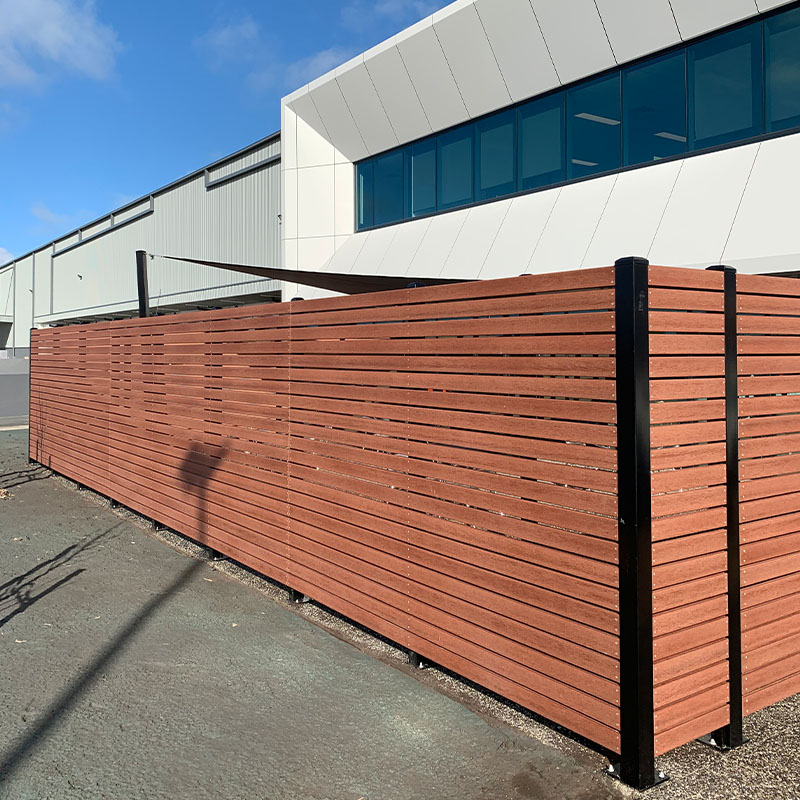 Tubular steel fencing
Tubular steel fencing is also one of the most popular choices for commercial fencing purposes. There are many reasons for that. Firstly, commercial tubular steel fences are durable and will last you for many years. They are also low-maintenance, requiring a wash and cleaning from debris and dirt 1-2 times a year.
Additionally, tubular steel fences come in various designs, starting from the tube design and finishing with additional ornaments.
Glass fencing
Many commercial (public) swimming pools use glass as pool fencing. This fencing type is beautiful! However, comes with a more expensive price tag. Additionally, keeping them clean and spotless is time-consuming and requires constant maintenance.
When the fence gets damaged or broken, you have to consider that it can lead to dangerous glass bits.
Colorbond steel fencing
Colorbond fencing is commonly used as a commercial barrier. It is a high-security fencing option because it is hard to damage and climb over. Being flat and having a one-piece design does not allow the intruders to find any gaps or bumps to use as a footstep when trying to trespass.
Colorbond is suitable even for bushfire-prone areas as it has been tested against fire. On the other hand, it has an enhanced corrosion resistance thanks to its the manufacturing process.
Lastly, Colorbond steel comes in various colours, allowing you to choose a match that would suit your commercial premises.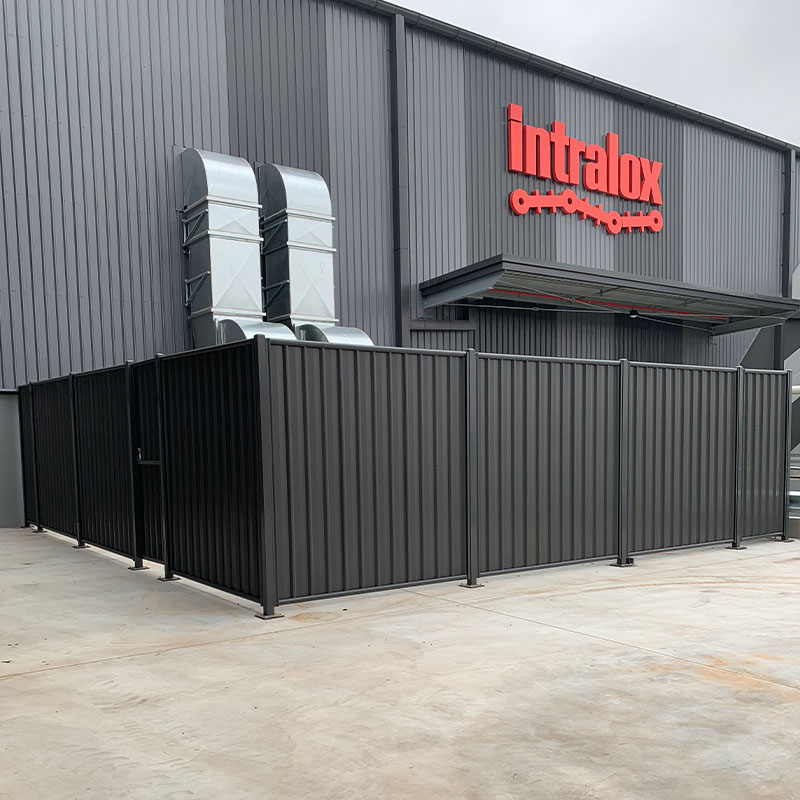 Addition to your commercial fencing
Some (future) fencing owners may prefer fencing to have an aesthetic appeal. Installing an ornamental fence could provide this option. There are many options available. You can add rails, rings or scrolls. You can also customise the finish and design of each picket.
Interested in the commercial fencing in Melbourne?
Contact us today. Send us an email at info@diamondfence.com.au OR give us a call on (03) 9753 4566.