The installation of an automatic gate as a driveway gate is one of the most popular choices for many Melbourne suburbs. There are various reasons for that.
These gates provide security protecting you from the surrounding environment. Be it unwanted visitors or animals. Simultaneously, automatic gates offer the convenience of opening the gate with a single push of a button without getting out of your vehicle. Lastly, having attractive automatic driveway gates can increase the value of your home.
Automatic gates are great! However, there are common automatic gate problems you should be aware of.
Automatic gates and the noise
Sometimes, automatic gates can be quite noisy. The noise can be created when the gate is opened and closed. Most likely it is generated by the mechanism used to open and close the gate, as it has worn out over time due to frequent usage.
There are also other reasons for noisy gates. For example, a lack of lubrication can result in loud creaky or squeaky sounds. Fortunately, it is an easy problem to fix. For that, check the bearings and the moving parts of your gates to see if they need additional lubrication. Make sure that you check both external and internal parts. Most of the time just listening to where the sound comes from will help you to determine which part needs lubricating.
Once you have detected the dry part, use a heavy-duty lubricant. If you do not feel confident enough to do it yourself, you can always call experts to get it done. Or if you have applied the lubricant, but the noise levels do not go down, call specialists who can determine and fix the issue.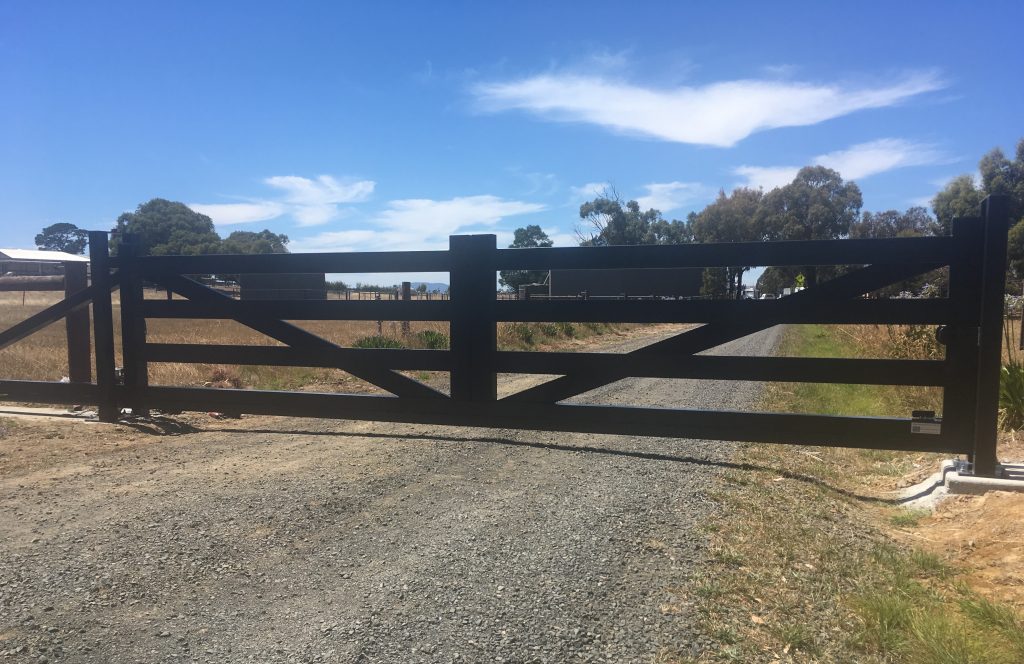 The dirt has gotten in!
Automatic gates use motors to open and close the gate(s). Sometimes, these motors can become filled with moisture, debris or dirt. This will also cause loud noises when opening or closing the gates. However, there is another problem. Your gate will become much slower at opening and closing, which is quite an irritable problem to have. After all, most likely, you have installed an automatic gate with the purpose of saving time with manual gate opening.
What to do? Firstly, being proactive is where any gate owner should start. By inspecting your gate on a regular basis, this low-key maintenance can prevent from having accumulated dirt in your motor. If it is too late, and you have debris, dirt or moisture in the motor, it is best to leave it to the experts. Why? Because you may break some parts of the motor while cleaning it, or by cleaning the motor you may make your gate motor warranty void.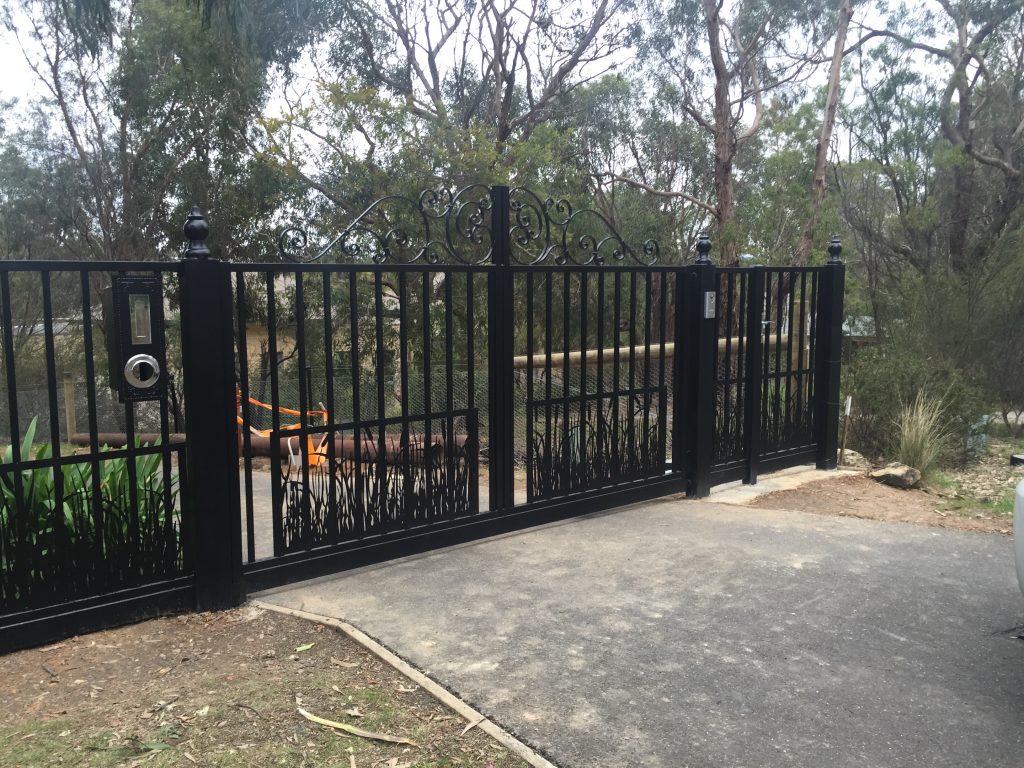 Low battery problem
Automatic gates use various sources of energy. It may be connected to the grid, use solar power, a battery, or a mix of two or more. Usually, be it the gate that has been connected to the grid or solar power, they most likely have a battery as a backup. However, if your gate does not have any other power sources other than the battery, at some point, you may face the issue of a low battery.
When that happens, you will most likely hear a loud beeping sound. What to do? Before taking any action, wait. At times the issue resolves itself. Adding a second battery can also solve the problem. If that doesn't solve the problem, contact customer support (usually the specialist who installed your gate or the provider of the gate motor). They will be able to determine what is going on.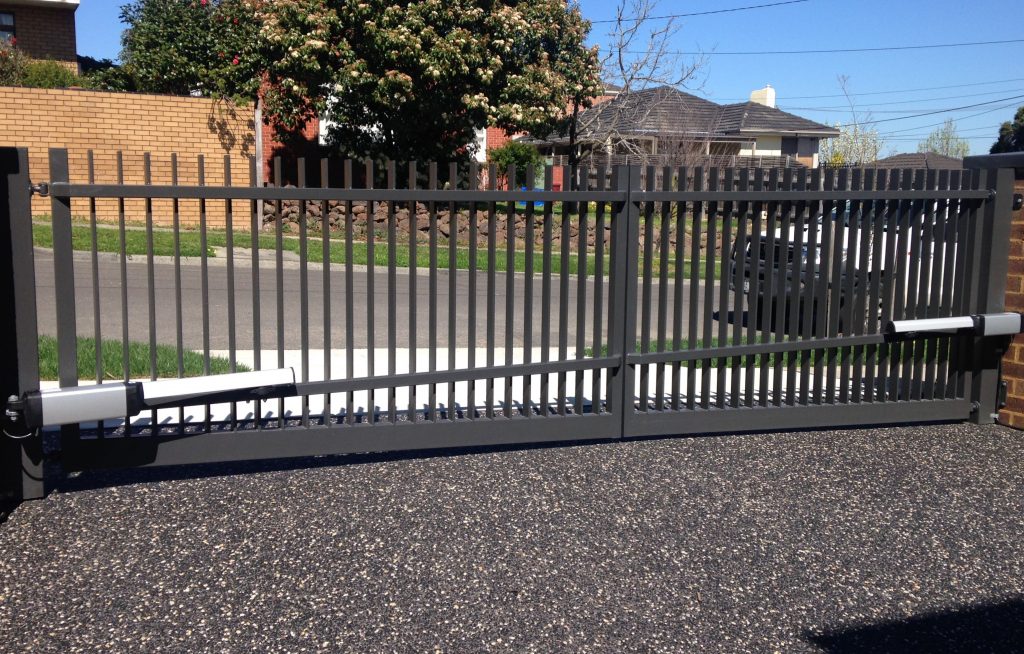 Who did the installation work?
When it comes to the installation of an automatic gate, it is a more complicated process than it may appear. Ensuring that your gate will work smoothly is not easy. Hence, even if you are appealed by the DYI gate installation, be aware that improper installation can cause problems in the future. Be it loud noise, slower gate opening and closing, or nonfunctioning gate.
The power is out!
As discussed previously, your automatic gate, when connected to the grid, will be powered by electricity. Hence, a power outage is a problem you will encounter at some point if you have an automatic gate. That will result in your gate not opening or closing.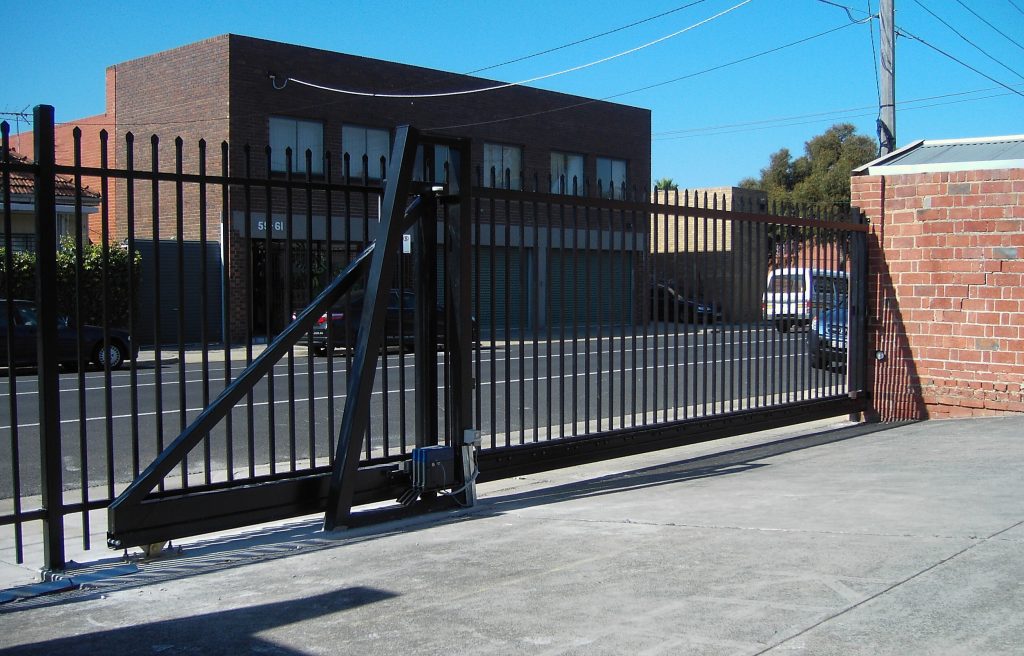 Remote control is not working
Having a faulty remote control is a common problem to have when owning an automatic gate. One of the main reasons is that the batteries of the remote control start to fade. Hence, it is important to check and replace the batteries firsthand when your remote control ceases to work. That should fix the problem. If it doesn't, you will need to replace the remote control.
Interested in automatic gates in Melbourne?
Call us on (03) 9753 4566, shoot us an email at info@diamondfence.com.au or get a FREE online quote.