Diamond Fence's latest gate installation project involved the installation of the double sliding gate in Alton, Melbourne. The below pictures show the features and the looks of our custom-made black chain wire mesh double sliding gate with a sturdy powder-coated steel frame to support it.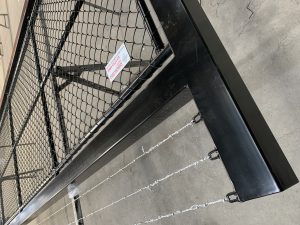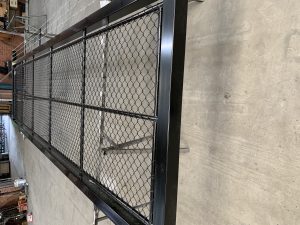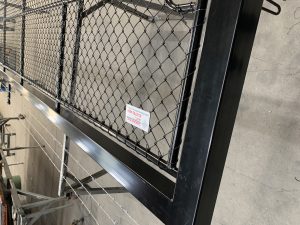 Chain wire gates?
You may not be that familiar with chain wire double sliding gates. How so? Most likely, you have seen tubular steel gates as they seem to be more suitable for gates. But no, this is not true. Chain wire gates can be as good as tubular steel gates when made correctly. To make the chain wire single or double sliding gate strong and well-suited for the job, you need to have a sturdy metal frame to keep it together.
With powder-coating, you are also able to choose a suitable colour for your sliding gate. What's even better, powder-coating adds protective features. Meaning, it will protect your double sliding gate from corrosion. This way, your gate will last much longer and we are talking in years here.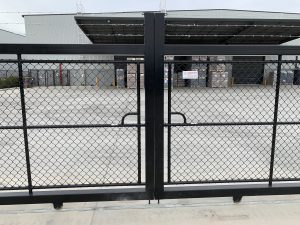 Automatisation of the double sliding gates?
When it comes to comfort, functionality and time-efficiency, the best choice would be to install automatic gates. Especially when you have a large and heavy fence, such us Diamond Fence's double sliding gate in Altona, Melbourne.
To make sure that the automatisation of your gates is done properly, we recommend leaving the job to the fence installers as they are the best to know what kind of appliances suit your sliding gate.
The most secure automatic gate system on the market at the moment is the sliding gate system. The way they operate, position and close, make them very difficult to open. If you are not Dwayne 'The Rock' Johnson, who tore down his own gate due to the power outage and he was in a too much hurry to wait for the fencing specialist, then we would say that your sliding gates will stay open or closed just as you choose.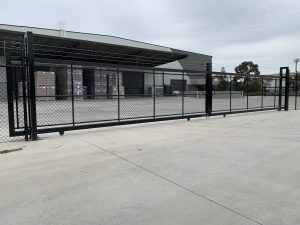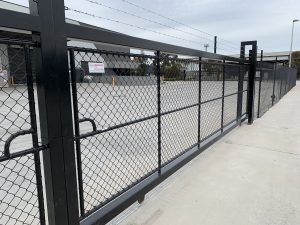 If you have any gate related enquiries, be it about single or double sliding gates, chain wire or tubular steel gates, then turn to Diamond Fence. We offer custom-made fencing and gate services all across Melbourne.
Call us on (03) 9753 4566, shoot us an email on info@diamondfence.com.au or get a FREE online quote.