Residential fencing in Melbourne suburbs comes in many different sizes, colours, and what most important, styles. Diamond Fence offers various fencing alternatives when it comes to domestic fencing.
In the below discussion, we will focus on the most popular domestic fencing styles in Melbourne suburbs and the benefits of each.
You guessed it right, one of the most popular choices is tubular steel fencing. The reason is that tubular steel fences allow customisation depending on how you want your fence to look.
Starting as simple as choosing the colour for your fencing. Powder coating allows doing exactly that. As a bonus, this paint coating provides extra protection from corrosion.
Furthermore, you can choose to add various ornaments to your fencing. Some of the ornaments that you can add to your fence and gate include metal spikes, knobs, latches, pickets, rosettes, rings or even hemispheres, amongst many others.
There is more. You can also choose the type of tubes. Twisted tubes, round or rectangular tubes, are some of the choices.
Lastly, you can choose the height of your fence. However, make sure to check the regulations of your local council regarding the height of the fencing in your suburb.
Modwood fencing is growing its popularity when it comes to residential fencing in Melbourne. Being the material made in Australia from a ground sustainable wood waste and plastic, and not containing any formaldehyde, it is no surprise it is the choice of many fencing customers.
Why is it a good fencing option for Melbourne suburbs? Firstly, having good water resistance suits Melbourne's rainy weather. However, please remember that it does not mean that moisture does not affect Modwood fencing at all. It does. Prolonged exposure to moisture can eventually cause the swelling of the material.
Modwood fencing does not splinter. Hence, if you have kids running around in your backyard, splinters from fencing would not be an issue. Additionally, this fencing type has high protection against UV radiation and superior termite resistance.
Modwood fencing can, however, fade. As any other fencing type. It will happen in the first couple of months after the installation.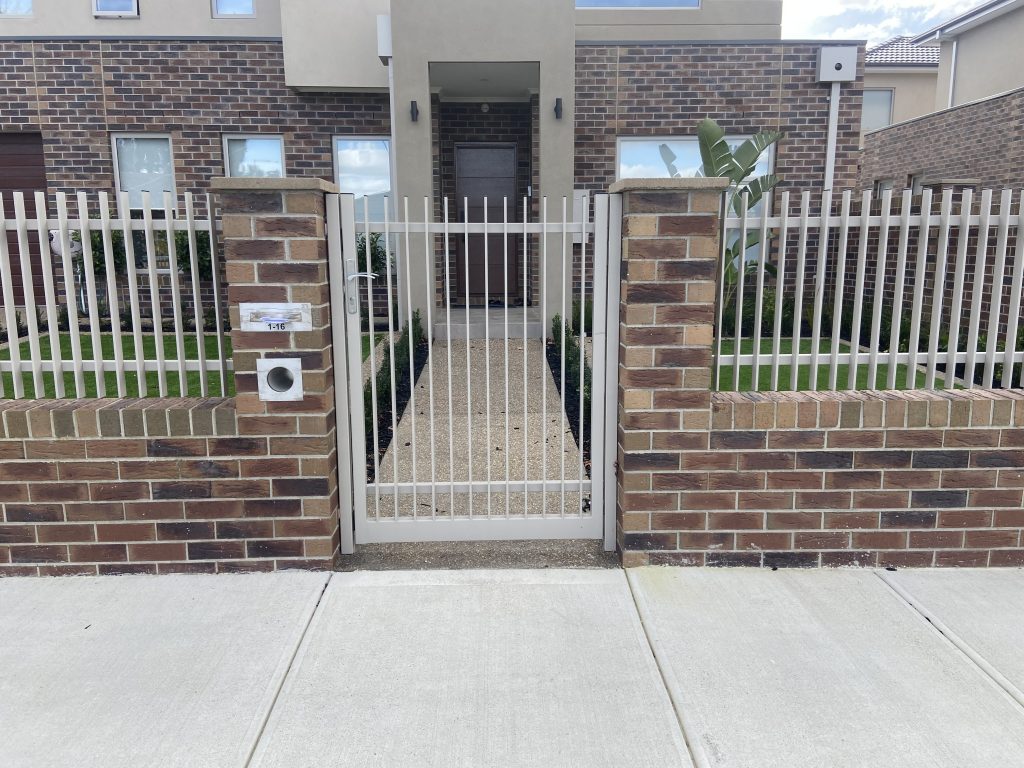 Colorbond steel fencing in Melbourne suburbs
Customers seeking privacy and high security, turn to Colorbond steel fencing. Manufactured in Australia to Australian Standards (AS1397 and AS/NZS 2728) and tested in some of the harshest Australian conditions over the last 50 years, Colorbond steel fences are trustworthy security barriers in Melbourne suburbs.
A wide range of colours, fencing height and the fact that Colorbond steel fencing is gap-free so no passers-by can see through the Colorbond panels, provide homeowners with peace of mind. Thus, Colorbond steel fences come with great aesthetic features as well as functionality.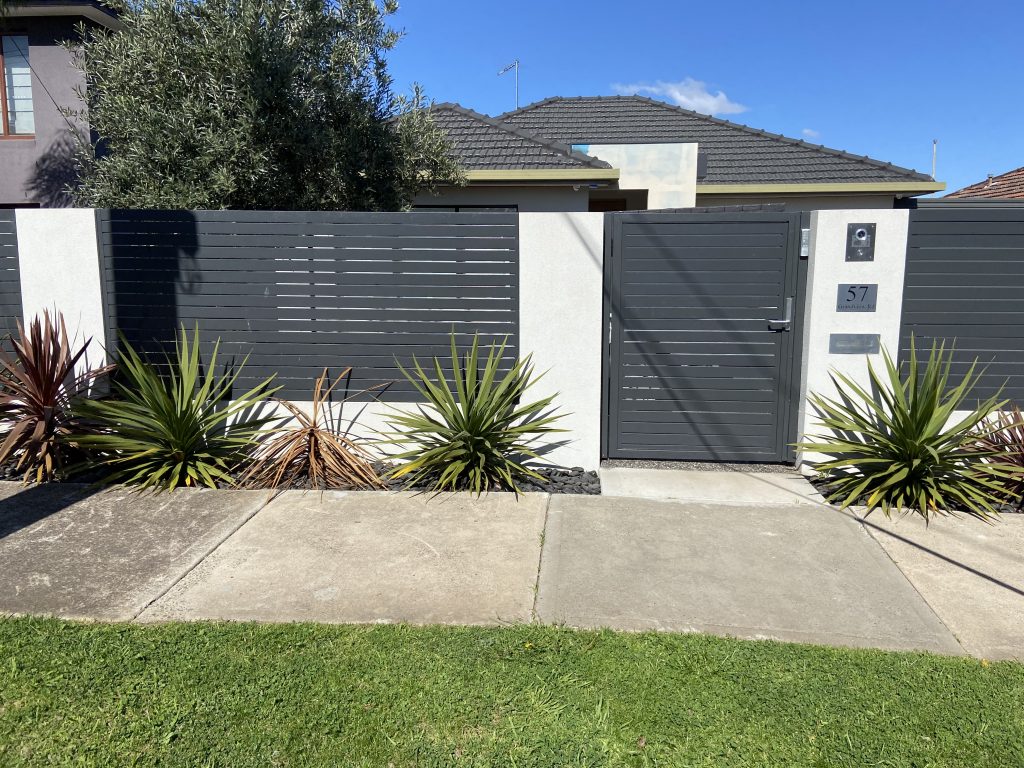 Automatic gates in Melbourne suburbs
When we think of fencing, we think of gates. Diamond Fence offers a wide variety of gates in Melbourne. The most popular choice is an automatic gate. You can choose either a sliding or swinging gate, the height and width of the gate(s) (depending on the space available), and, of course, the power source. For example, solar, grid, battery power or a mix of them.
Automatic gates are controlled using remote controls, keypads, swipe cards or other access equipment.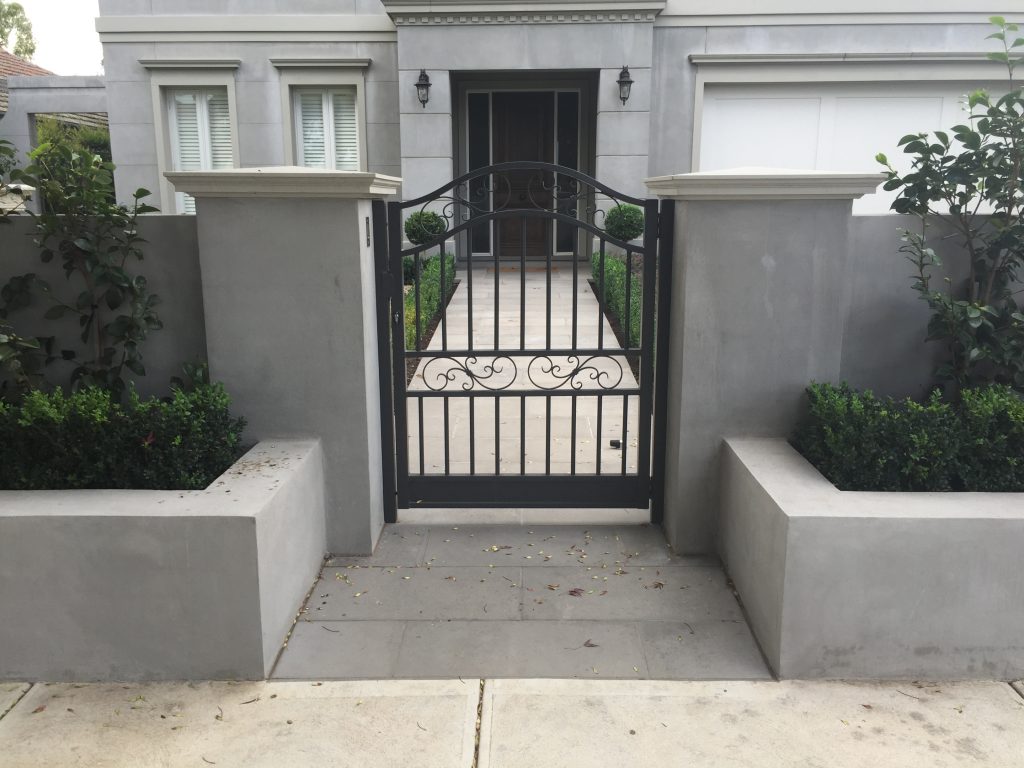 Interested in Melbourne fencing quotes?
Diamond Fence offers a wide variety of fencing alternatives. To find out more, please turn to our fencing team, who are more than happy to provide you with free Melbourne fencing quotes.
Call us on (03) 9753 4566, shoot us an email at info@diamondfence.com.au or get a FREE online quote.