If you are a proud homeowner, then there are numerous ways to improve the aesthetics of your home while also increasing the value of your property. One of them is garden fencing. The following blog post will help you with deciding which fencing type might suit your garden the best.
How can a new garden fence increase the value of your home? Or maybe the investment property? If it is your investment property, then the goal is to increase the value before selling it. The overall idea is to make a profit, meaning it has to be worth more than when you purchased it. Replacing the old garden fence might just be it. However, sometimes, regardless if it is your investment property or home you live in, the fencing might need a simple touch-up. A freshly applied coat of paint can make a significant difference to the aesthetics of your premises.
When it comes to investment property and fence replacing, you should do the calculations carefully to make sure that you do not overspend. It is not financially wise to improve your property and increase its value by over-improving it. Over-improving means spending an amount of money on improvements that will not see the return of investment.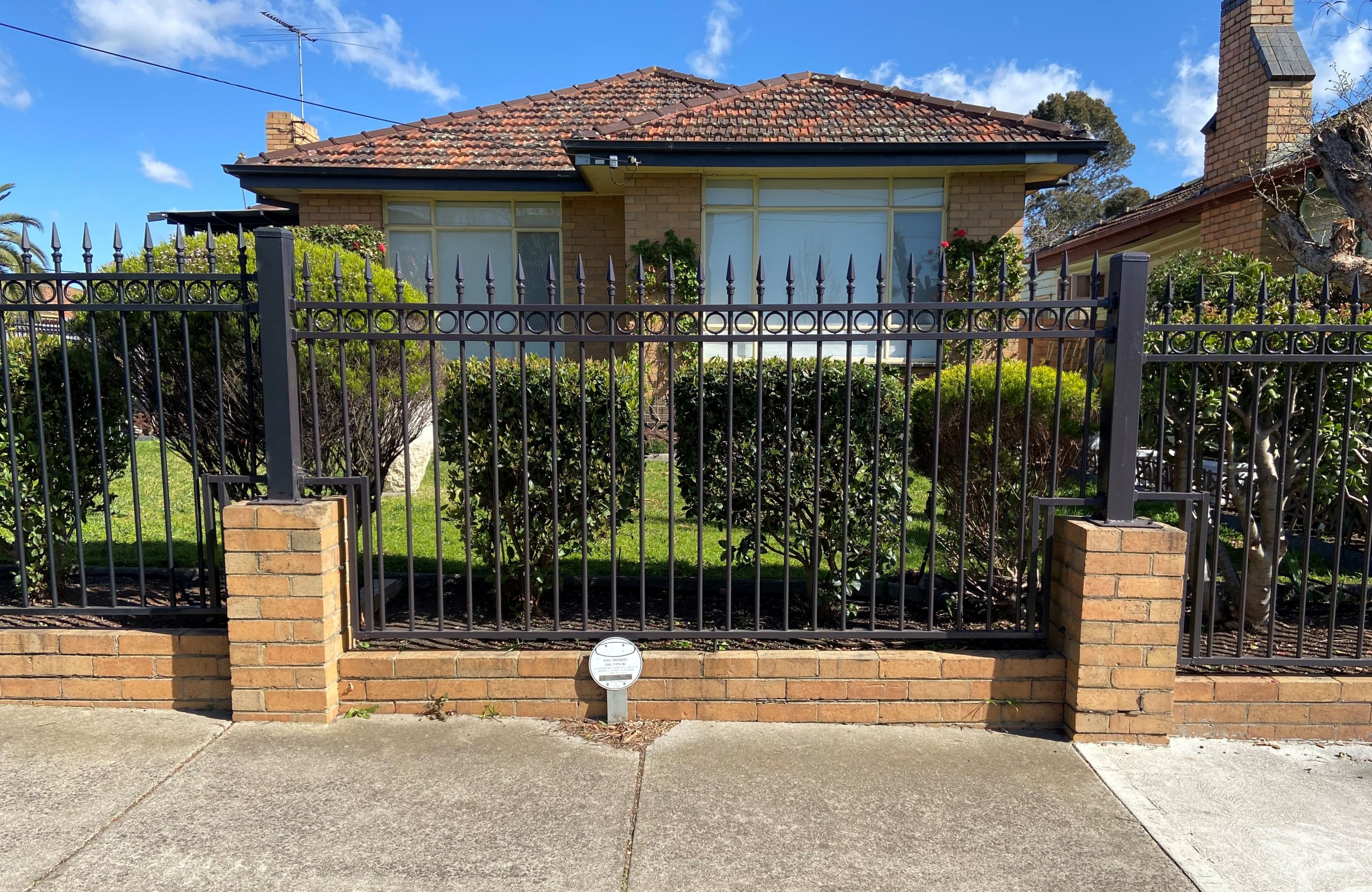 Suitable garden fencing
When it comes to garden fencing, you need to decide what is the purpose of your fence. Do you want its primary function to be privacy, safety, looks or something else? 
If it is privacy, you may consider a Colorbond steel fence. COLORBOND® steel is a great privacy screen because it has no vertical gaps to see through. Colorbond steel fences are also safer because the steel has no handholds or gaps to place your foot in when climbing over. Thus, keeping the unwanted visitors away. 
If security and safety are your primary concern, you should consider installing a higher fence. However, be mindful that you have to check fencing regulations with your council as there might be height limitations on residential fencing. Diamond Fence offers various fencing styles that can be tailored to your needs. At the same time, keeping the security measures. Some of the fencing styles include Colorbond steel fencing (as mentioned before), chain link fencing, welded mesh fencing, Modwood fencing and, of course, one of the most popular domestic fencing styles – tubular steel fencing.
That leads us to aesthetics. Tubular steel fencing has become one of the most installed fencing styles in Melbourne suburbs. The reason is its looks. You can choose the colour that you want. Powder coating allows choosing between a wide variety of colours while giving the fence an extra layer of protection from corrosion. Furthermore, you can add several fencing decorative ornaments that will give your fencing a unique appearance.
Whatever are your garden fencing requirements, turn to Diamond Fence. Whether you are interested in more information about Colorbond steel fences, tubular steel fences, Modwood fences or any other fencing type, contact our team, who will happily provide you with information.
Call us on (03) 9753 4566, shoot us an email on info@diamondfence.com.au or get a FREE online quote.