Being somehow lucky and blessed with warmer winter weather this year has possibly allowed for more garden maintenance works in your home's front or back garden. Preparing your garden for summer can include new landscaping ideas, installing or renovating/cleaning your swimming pool, or installing a new home or garden fence. There are several fencing options available and we will look into them in this blog post.
Before we do, if you are struggling to find good landscaping ideas, you can visit this site: House Beautiful: 65 beautiful landscaping ideas to create an enchanting outdoor space.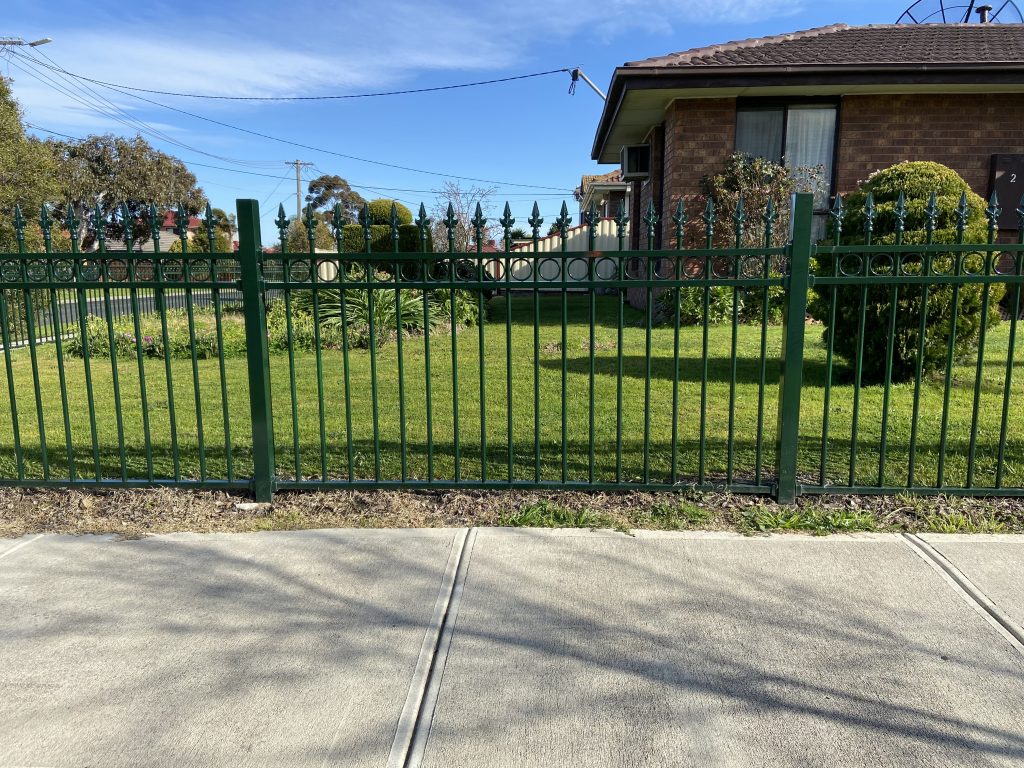 How to choose a suitable garden fence?
When deciding which fence would suit your home or garden the best, you should think of the reason why you want the fence to be installed. 
Some of the possible reasons may include the following:
You may simply need new fencing for your patio.

Maybe you are searching for a bit more privacy in your background.

Possibly you need to block chilly Melbourne wind.

You may want to make your swimming pool secure with security fencing.

You may wish to create a safer back garden for your pets, so they cannot get out, or unwanted animals cannot get in. 
The reasons may vary. Hence, the right fence will be chosen based on the needs and the available space.
If looks matters when choosing a garden fence
If appearance is the most important aspect of your desired fencing, several fencing alternatives are available.
One of the most popular choices is tubular steel fencing. There are several reasons why. Firstly, tubular steel fencing offers a variety of design options. Adding steel fencing ornaments will also allow you to personalise your steel fencing. Additionally, most tubular steel fences are powder coated. That allows not only to protects your home or garden fence from corrosion but also allows you to choose the colour that will complement your home the best.
Furthermore, tubular steel fencing comes in various sizes. The most common one is 1.8 meters. However, you can consult with our fencing team to find out the best alternative for you.
Lastly, when choosing tubular steel fencing as your garden fence, you can choose between square, rectangular and circular types of tubular fencing.
If privacy matters
If your biggest concern is privacy, then you should look for a fencing alternative that doesn't have any gaps that allow seeing on the other side.
One of the popular choices is Colorbond steel fencing. You can choose from 14 different colours to coordinate your fence with the colours of your home.
Additionally, Colorbond steel fencing is suitable for Australian weather conditions. COLORBOND® steel used in fencing undergoes corrosion testing, durability testing, application testing and outdoor exposure testing. Thus, by installing a Colorbond steel fence, you know it will last you a long time and will offer the highest privacy along the way.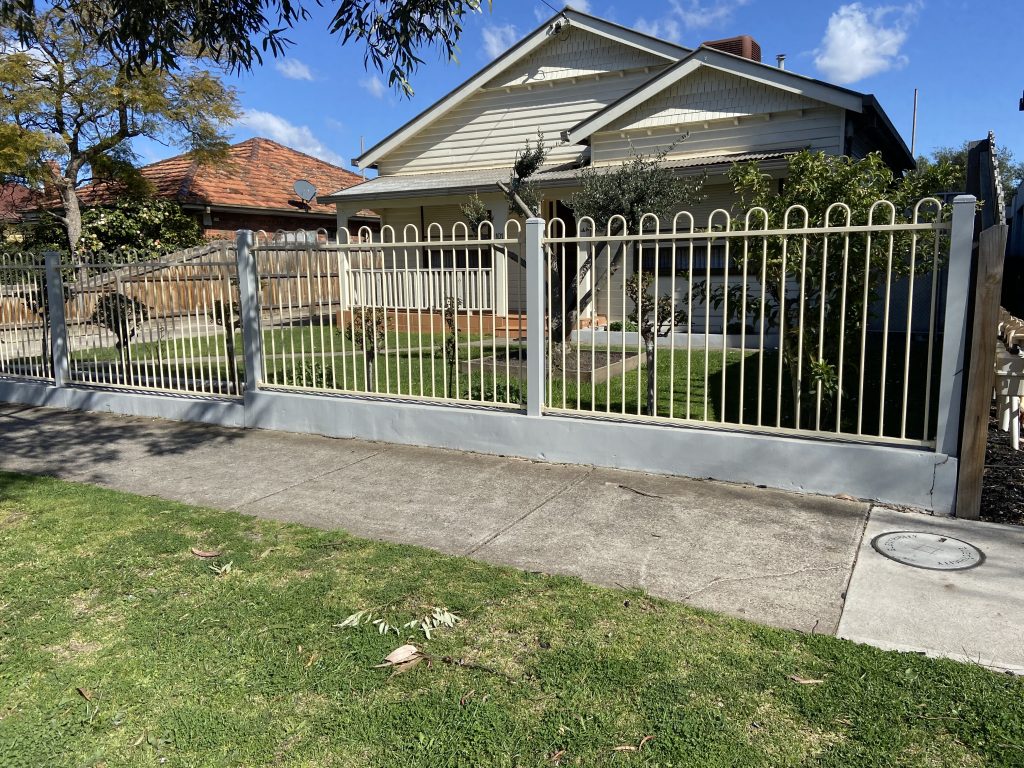 If the security of your swimming pool matters
Did you know that if a residential pool or spa in Victoria has a depth of 30cm or more (300mm), it has to be surrounded by a safety barrier (or pool fence)? It also applies to inflatable pools. Hence, if your swimming pool does not have a safety barrier or fence, you need to install it or get it installed.
The best fencing alternative for swimming pools are:
Bamboo fencing

Glass fencing

Aluminium fencing

Timber fencing
Depending on the style of your home, choosing one of the above will provide the safety you are looking for.
If the safety of your pets matters
If the safety of your pets, such as dogs or cats, is what you are after, you need to find a home or garden fence that will not allow pets to get out. Depending on the size of your pet, chosen fencing cannot have gaps big enough for animals to crawl through. Additionally, you have to consider that pets can crawl underneath the fence. Or jump over it, especially cats.
Very often, different fencing styles are mixed to provide the best result. Hence, contact Diamond Fence to find out what mix and mash fencing alternatives are offered by our fencing team.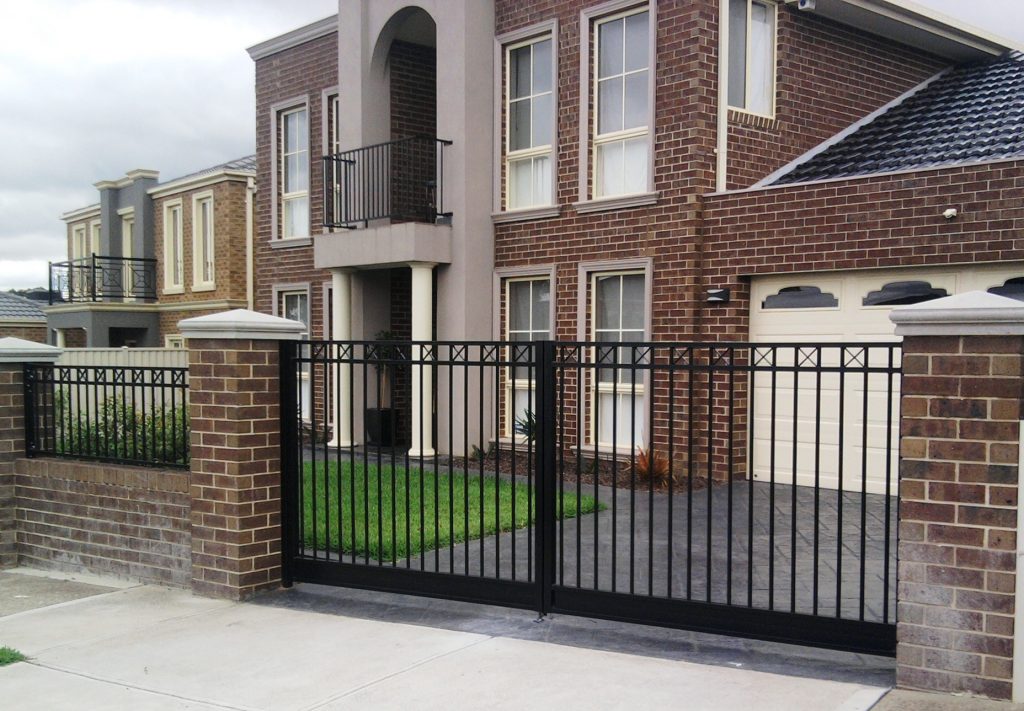 If you have decided that it is time to install a new garden fence or repair the existing one before the new summer season, you can contact our experienced fencing team. They will provide you with free fencing quotes and any fencing-related information you need.
Call us on (03) 9753 4566, shoot us an email at info@diamondfence.com.au or get a FREE online quote.