Have you ever wondered how do automatic driveway gates work? If yes, then keep on reading. 
The importance of driveway gates cannot be underestimated. A driveway is more than solely a place where you can park your vehicle. For example, it can be an entrance to your residence. Hence, playing an important role in making a good first impression. Be it amongst your friends and family, or potential future buyers. 
Having an attractive driveway gate can improve the value of your property. If to set aside simply a better look, a strong-looking gate usually relates to having a secure gate that provides extra security for your home. Thus, giving the prospective buyers a feeling of security. They might be willing to pay an extra. 
If selling your property is not something you are looking to do, then installing an automatic driveway gate can set the tone for your home. For example, do you wish for your home to look natural, warm and inviting, or modern and strong, or sending the message to keep away? A suitable driveway gate can do exactly that. 
The main purpose of the driveway gate is, of course, to boost security and enhance privacy. It offers a physical layer of protection that CCTV cameras and alarms do not. Hence, maximising the safety and protection of your home.
How do automatic driveway gates work?
Automatic driveway gates are the most popular choice due to their functionality. They save you time and do not require manual labour to open them. A simple push of a button (transmitter) is enough. No need to get out of the car. 
So how do automatic driveway gates work? They use electric motors that will open and close the gate. The transmitter will send the signal to the receiver and it will open (or close) the gate. If you are interested in an automatic gate, you may also be interested in knowing that you do not need to install a fully new gate if you already have an existing manual gate. It is possible to attach an automatic gate mechanism to your manual gate, be it a swinging or sliding gate.
There are various ways to power automatic driveway gates. 
Sometimes automatic gate energiser is connected to the electric grid and sometimes it is powered by a battery. However, solar-powered driveway gates are gaining popularity as they can help you to save on your electric bills.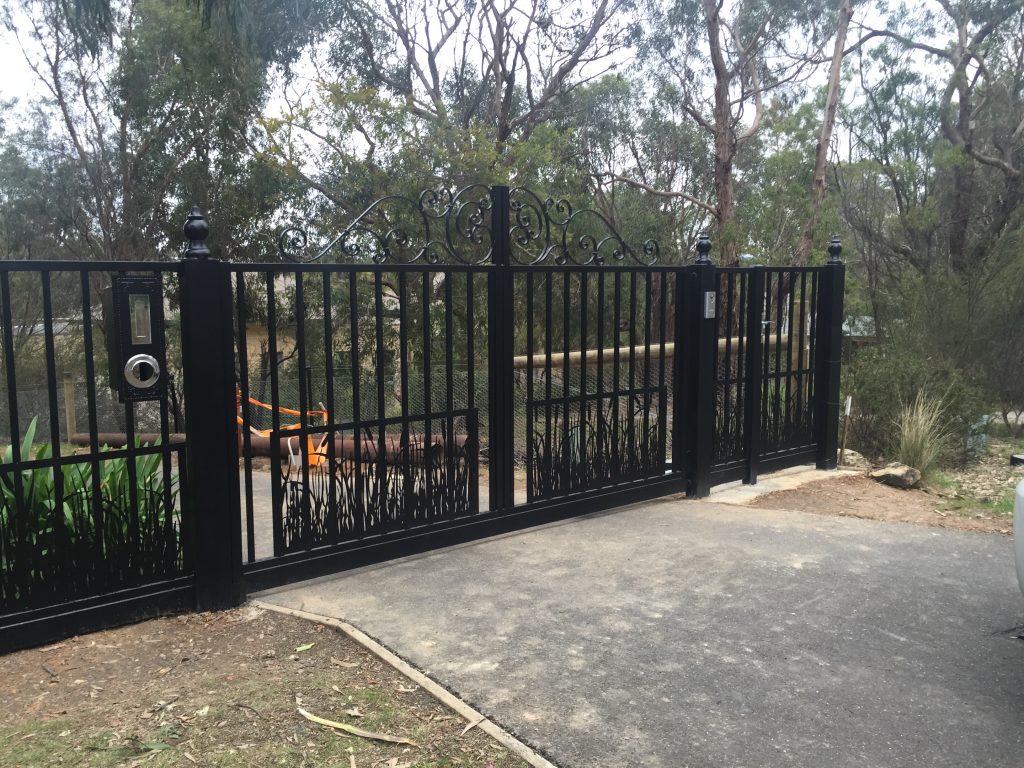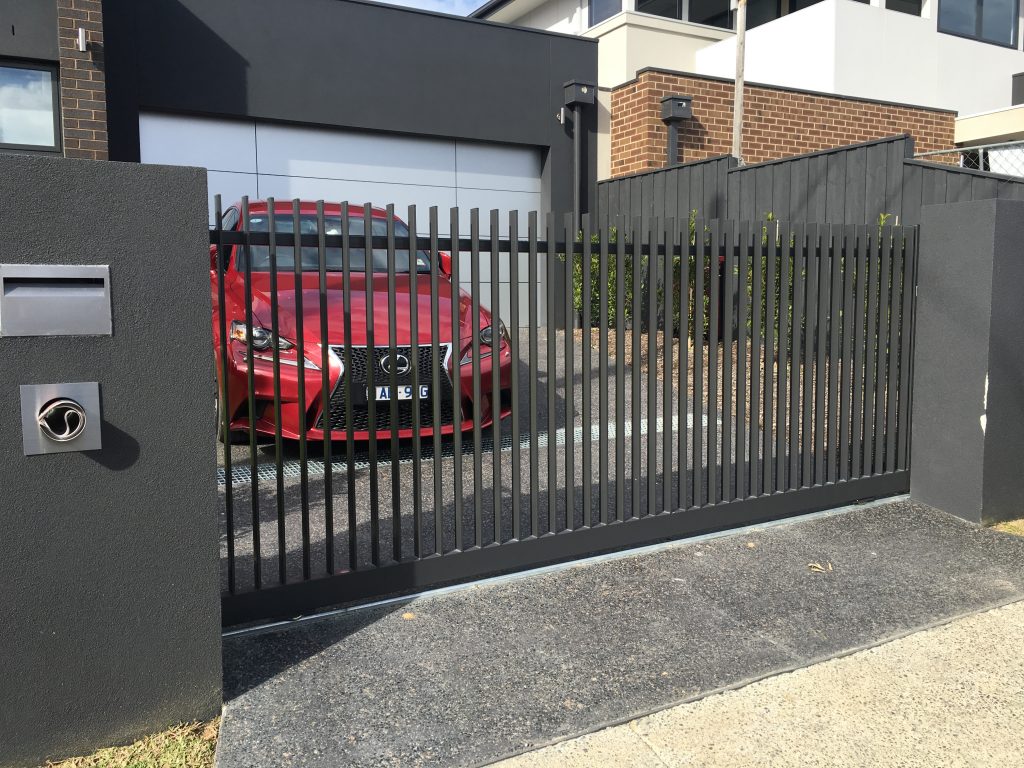 Pricing of automatic driveway gates
When it comes to pricing, it depends on many factors. The cost varies based on the type of gate you want to install (e.g., sliding or swinging), the material (tubular steel, Colorbond, chain link, etc.), the quality of the automatic gate kit and the size of your gate (or gates). If you wish to install double gates, then it will cost you extra as well. Hence, if you are interested in a price quote, turn to our fencing team via phone or email. We will provide you with a free fencing quote.
Call us on (03) 9753 4566, shoot us an email on info@diamondfence.com.au or get a FREE online quote.