The below gallery of industrial steel gates in Melbourne installed by Diamond Fence is to provide you with an insight into various possibilities of having a gate provided by us – be it single or double sliding, automatic, or a simple manual steel gate without any additional fencing accessories.
Measurements of industrial steel gates
When it comes to industrial steel gates, there are various factors to consider. Usually, the gates required are much larger. Horizontal measurements of the clear opening where you want to install the gate are essential. You may be more familiar with the term aperture (pathway width). Diamond Fence's fencing team will help you with the gate's logistics (if there is enough space to install the desired industrial gate) as well as measurements. 
What about vertical height? It is also relevant. However, the gate's vertical height can allow more variability compared to the horizontal width due to space limitations.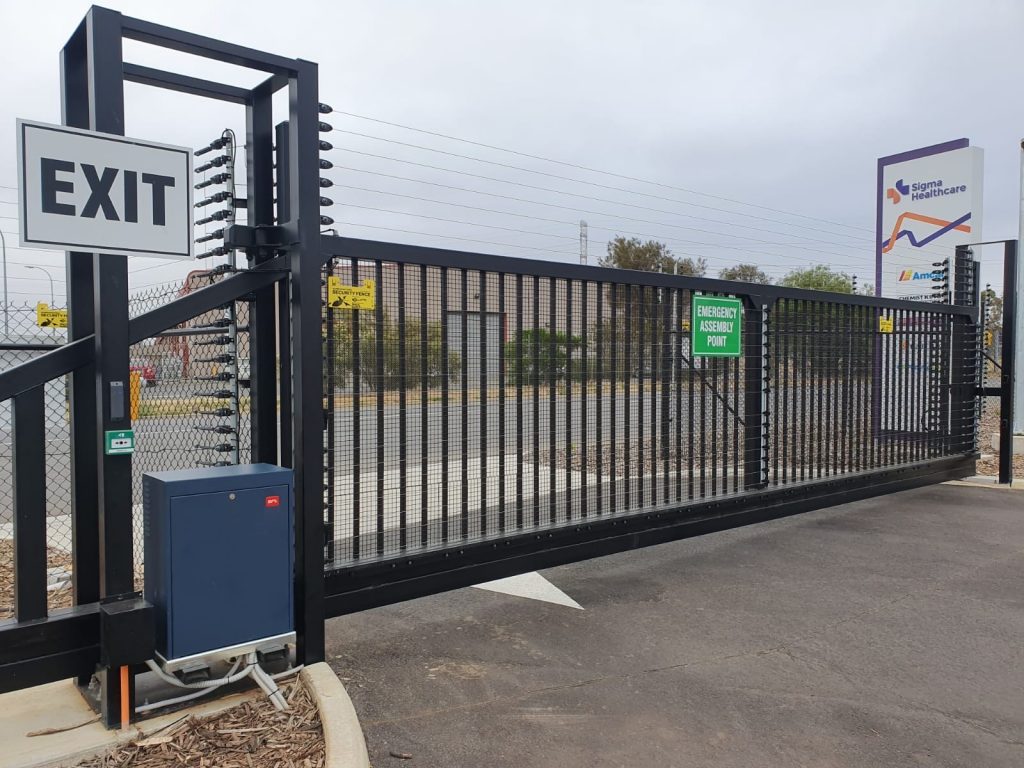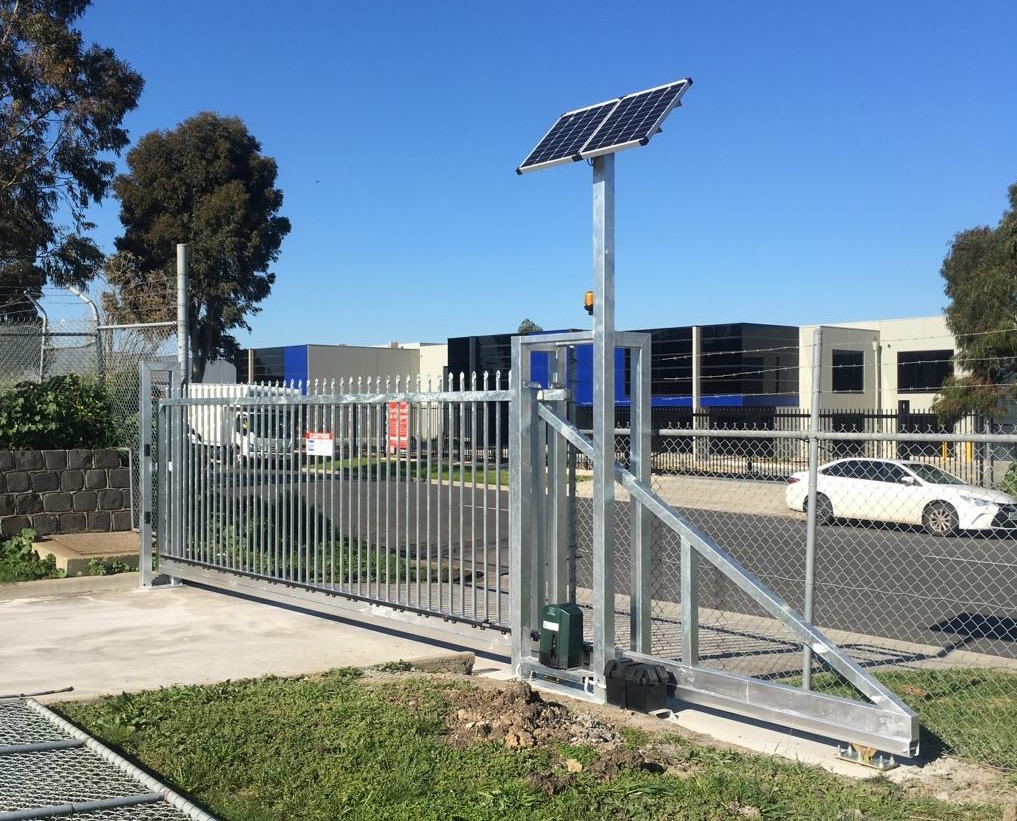 Gate hinges
If the industrial gate you have decided to install is a single gate, you need to choose if you want the hinges to be on the left or the right side. When you install double gates, you will have hinges on both sides. However, an important decision follows – the swing direction.
As a general rule, gates are installed in a way they swing over to your property. The reason being is that you do not want your steel gate to swing over to your neighbour's or public land. 
As most of the industrial gates are automatic sliding gates (some are automatic swinging gates as well), you do not have to worry about hinges. For the gate to slide open automatically, electric motors are used to do the job via a transmitter. Note that you can always upgrade your existing gate and add the mechanism to your swinging or sliding gate.
When it comes to automatic gates, below are some tips:
You can choose between single or double automatic sliding gates.

If your industrial property is located on a slope, swinging gates can also have rising hinges allowing you to open the gate.

You can choose bifold gates allowing twice the opening width into half the space.

Solar-powered gates are a good option for lower electricity bills.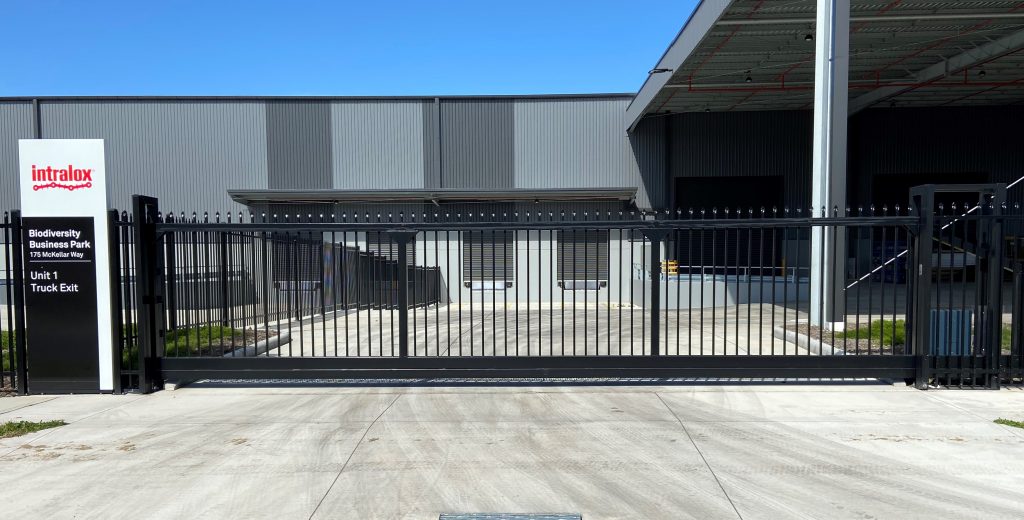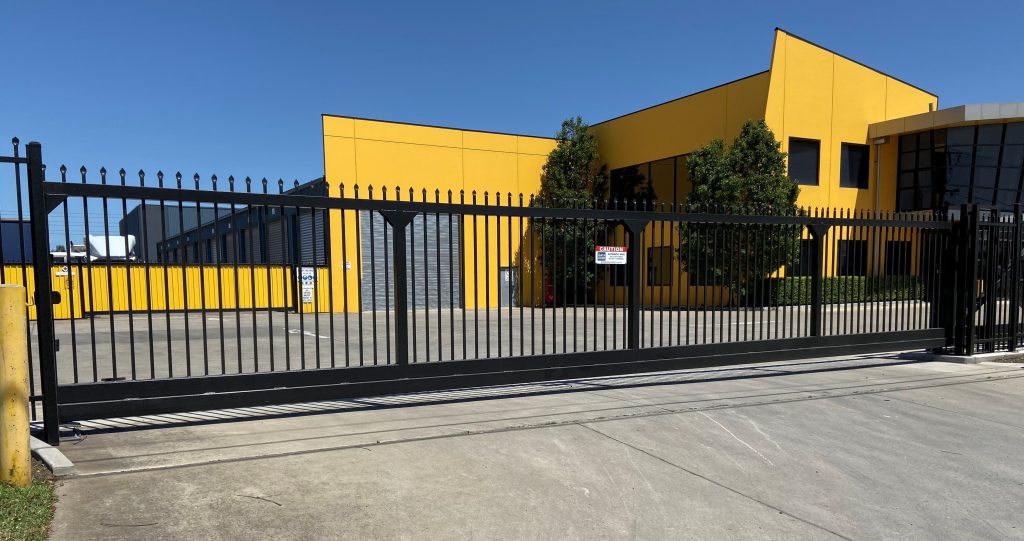 Material and colour options
Diamond Fence uses powder coating that adds a protective layer that will protect your gate from corrosion. Furthermore, using powder coating allows you to choose the colour you like. The most popular colour choice is black. Nevertheless, Diamond Fence has installed gates in various tones.
What about the material? Diamond Fence offers a wide range of fencing materials for industrial gates: tubular steel, Colorbond steel, chain wire and welded mesh. However, your choice is not limited to the latter. These are just the most popular choices for industrial steel gates in Melbourne.
If you are looking for a gate supplier, turn to our experienced fencing team. Together, we will find the gate to suit your requirements.
Call us on (03) 9753 4566, shoot us an email on info@diamondfence.com.au or get a FREE online quote.