If the longevity of domestic fencing is your concern, this blog post is right for you. We will cover different fencing styles, their lifespan and maintenance to prolong it.
Depending on fencing material, style, frequency of your maintenance regime and the environment will greatly affect your domestic fencing.
As Diamond Fence is mainly a metal and steel fence provider, let's concentrate on those very sturdy fencing alternatives.
The first fencing option is a chain link fence. This is the cheapest fencing alternative and a very long-lasting one. It does, however, provide an industrial look. Hence, many residential homes go for other metal fence options to establish a more decorative aesthetic look.
How long does a chain link fence last? On average, 15 years. It is prone to sagging due to posts that become loose in time, and as a result, you may get stretched tension wires. Additionally, a chain link fence is usually galvanized and/or PVC coated to provide extra protection from corrosion.
What about the maintenance routine? Minor problems should be checked on a regular basis, preferably once a month. When you notice damaged parts on your fence, you should replace them. Regular physical checks will allow detecting the damage early.
Also, give your fence an occasional wash to make sure that debris and dirt will not create perfect conditions for corrosion to take place.
The second metal fence alternative is wrought iron fencing. When it comes to strength and durability, it is hard to compete with wrought iron domestic fencing. It can last decades. Even nowadays, you can find fences built back in the late 1800s and early 1900s.
Maintenance tips for wrought iron fences? When cleaning, avoid using too abrasive brushes or other materials. Otherwise, you will scratch the painted surface. Once you find rust on your wrought iron fence, make sure to use a rust converter. It will convert iron oxide on the surface into a chemically protected barrier.
Just as with chain link fencing, make sure to give your fence an occasional wash (1-2 times a year) to get rid of dirt and debris that may have accumulated.
Aluminium fencing
When it comes to aluminium fencing, it usually lasts 30 years and has the potential to last longer. It all depends on external factors. What is great about domestic aluminium fencing is that it is very low-maintenance. How come? Aluminium fences do not rust. However, they still need an occasional cleaning like every other domestic fencing type.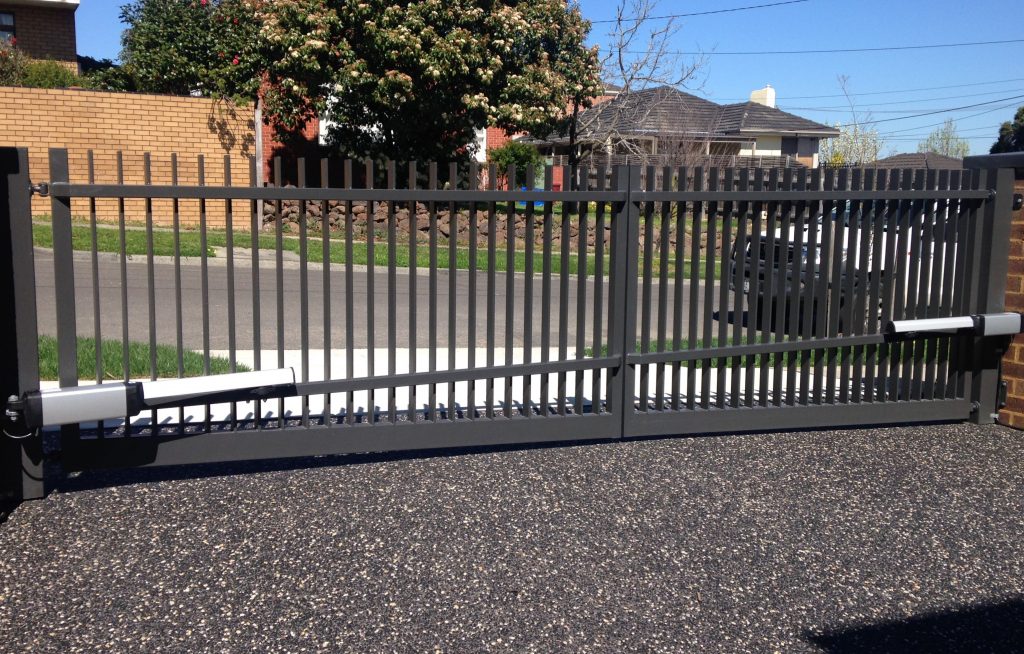 Domestic fencing made of steel
We discussed the wrought iron fences and now it is time for steel fences. The main difference between these fences is that wrought iron fences are composed entirely of iron. Steel fencing, on the other hand, contains an alloy of iron and carbon. Carbon makes steel a little stronger than wrought iron. That can help to withstand the damage by the external factors a bit better.
How long does a steel fence last? With proper care and maintenance, up to twenty years. 
Are you looking for a domestic fencing provider?
Call us on (03) 9753 4566, shoot us an email at info@diamondfence.com.au or get a FREE online quote.