Spring is upon us. With its good weather, it is time to do some maintenance work. In this blog post, we will look at the maintenance of the Colorbond steel fencing.
What should you know about cleaning Colorbond steel fences? Before we answer that question, let's quickly revisit what Colorbond fences are. Particularly, what are they made of?
COLORBOND® steel is manufactured in Australia to Australian Standards (AS1397 and AS/NZS 2728). It is also tested in some of the harshest Australian conditions. Hence, it is advertised as more than just 'paint on steel'.
Colorbond steel has strict adherence, and the base is usually (with some exceptions) coated in BlueScope's industry-leading metallic coating. It is done using Activate® technology that enhances corrosion resistance.
Colorbond steel then is coated with a pre-treatment layer that will help with better adhesion of further coatings. After, a primer is baked onto the surface. This primer also helps to inhibit corrosion. Lastly, the topcoat, which has been specially developed, is baked on steel.
This process helps to avoid chipping, flaking and blistering.
How to clean Colorbond steel fencing?
Even though the process of making the Colorbond steel fencing helps to avoid chipping, flaking and blistering, it does not mean that it does not need any maintenance. It does.
The simplest thing to start with is to hose the Colorbond fence down regularly. That will help get rid of cobwebs and dirt that might have accumulated on the fence in time. Rainfall can do the job as well. However, in the summertime, when it is dry and hot, giving it an occasional hose can only restore your fence's great looks.
If hosing the fence does not remove the dirt and debris, you should do it manually. Why is it important? If Colorbond steel is exposed to water and moisture for an extended period of time, and that can happen with soil build-up, then the steel can start to corrode. Thus, if you find excessive soil build-up at the bottom of your Colorbond steel fencing, make sure to remove it. Additionally, avoid rainfall pooling that can also corrode your fence.
In many cases, your fence can be surrounded by grass or garden beds (make sure it is not against your Colorbond steel fencing), and at times you may need to use fertilisers. If you do, you need to be careful not to get it on your fence as it can damage Colorbond steel.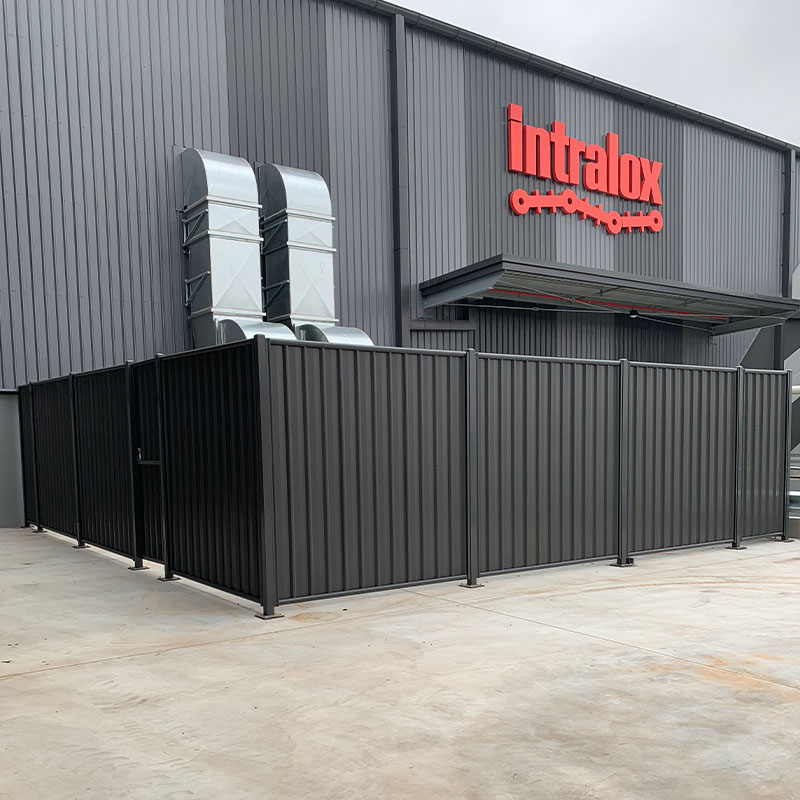 To paint or not to paint your Colorbond steel fencing? That is the question.
If your Colorbond steel fence has lost its beautiful appearance, and you are contemplating whether to paint the fencing or not, know that you can paint Colorbond fences. Before you do that, make sure to clean your fence. Once it is done and the fence is dry, you can start painting. You should use water-based exterior acrylic. Applying two coats is recommended. However, know that painting your Colorbond steel fence will void your warranty with Bluescope.
Interested in Colorbond steel fencing in Melbourne, Victoria?
Call us on (03) 9753 4566, shoot us an email at info@diamondfence.com.au or get a FREE online quote.