Last week we looked at some maintenance tips for Colorbond steel fencing. This week we will focus on the maintenance of palisade fencing.
Before we proceed, let's quickly review what palisade fencing is. It is a highly durable fencing alternative and suitable for locations requiring high-security measures. The heavy-duty spears that are attached to the rails with tamper-proof bolts will make sure to deter vandalism as the removal of the bolts is difficult. Maybe even impossible without the corresponding unconventional bit.
Furthermore, to protect palisade fences from corrosion, they are galvanized and/or powder coated.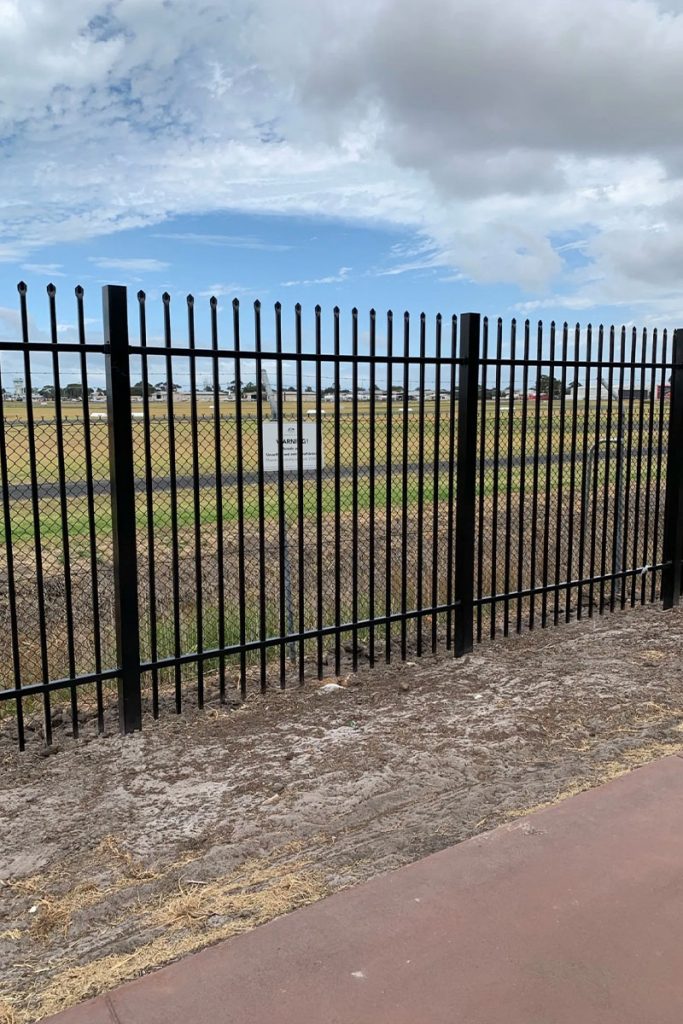 Why use steel palisade fencing?
Upgrading to steel palisade fencing can be a good decision from a security point of view. There are many benefits. Firstly, as palisade fences are constructed by using two horizontally running rails and then connected by vertically running rails, it allows having a wide range of heights. Some may prefer lower fences, for example, one meter tall. Some may prefer higher fences of up to three metres. Make sure to check your local council regulations in regards to the allowed fencing height in your neighbourhood.
Secondly, palisade fences are secure fences. They are designed to make it difficult for trespassers to climb over. The higher the fence, the more difficult it is to climb over it. Especially, with the lack of an existing foothold.
Palisade fences also act as a visual deterrent. When used for industrial and commercial purposes, adding fencing ornaments, such as spikes, at the top of the fence can make it more intimidating, making the intruder think twice before trying to climb the fence.
Lastly, steel palisade fences are strong fences. Steel is durable and difficult to break down. As mentioned previously, steel palisade fences are also galvanized and powder coated to protect them from corrosion. Moreover, that layer of protection adds extra strength to the palisade fencing.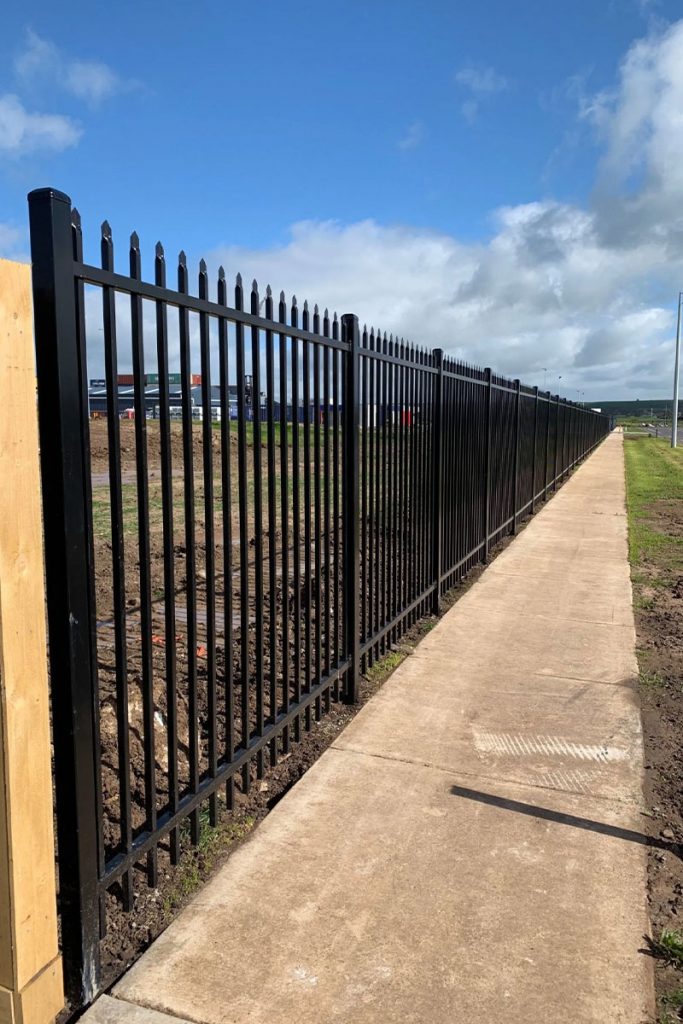 Maintenance of palisade fencing
#1
Maintaining palisade fencing is relatively cheap. Firstly, you need to make sure that your fence is clean. It means that you should wash away any dirt and debris that may have accumulated on your fence or at the bottom of your fence, including the fence posts. It is important to give your fence a regular wash because accumulated dirt or debris can create a perfect environment for moisture to accumulate, resulting in corrosion.
However, maintenance of the steel palisade fencing does not only include making sure that the fence is clean of dirt, debris and cobwebs.
#2
Maintenance of the palisade fencing also includes making sure that the pales, the vertical rails, are swapped out when needed. Thankfully, due to the installation technique of the palisade fences, pales can be easily swapped out and replaced singularly when needed. Hence, making the repair works of palisade fencing much cheaper compared to some other steel fencing alternatives.
#3
Sometimes even the best care cannot prevent the rust. Hence, you should have a regular checkup for any rusty sports. Also keeping in mind that even galvanized and powder coated fences can start rusting when the protective coating has been damaged. For example, scratched deep enough.
Additionally, the environment plays a role. For instance, because of the salty coastal air, the rusting process can be sped up as salt (salt solution) acts like an electrolyte allowing the metal to lose its electrons more easily.
Once you have discovered rusty spots, you should deal with them immediately because rust can spread, resulting in more damage to your fence.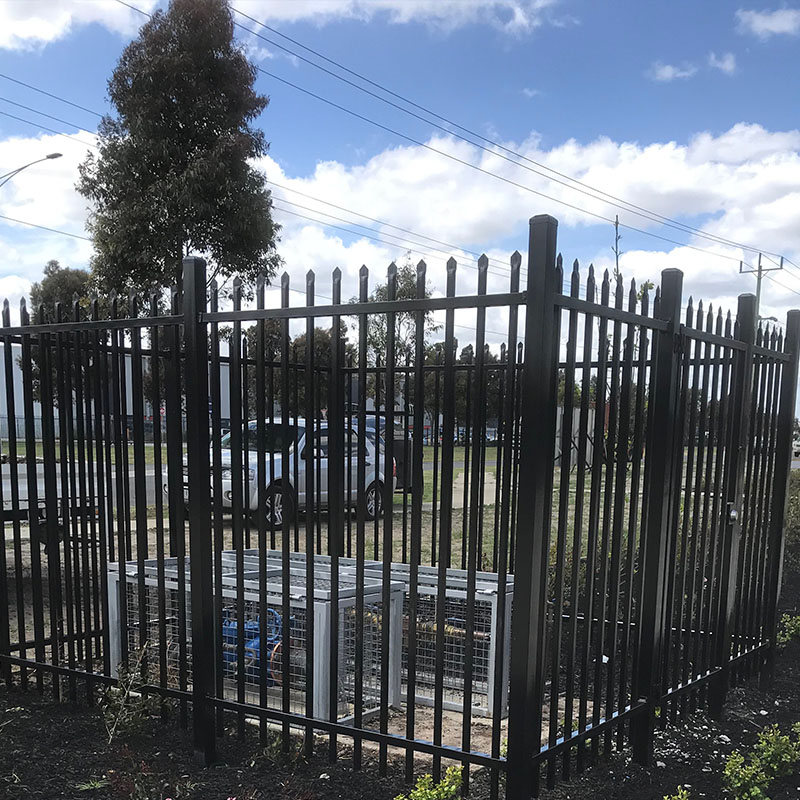 Interested in steel palisade fencing in Melbourne?
Steel palisade fencing is a suitable fencing alternative for domestic, commercial and industrial purposes. Diamond Fence's fencing team will make sure to cater to your fencing requirements as needed.
Contact us today. Send us an email at info@diamondfence.com.au OR give us a call on (03) 9753 4566.