Modwood fencing is one of the popular fencing choices in Australia. Hence, in this blog post, we will discuss Modwood fence flame protection.
Modwood, being made from recycled wood and plastic, is a composite wood product. Its close-to-natural-looking timber-like appearance has all the benefits of the nice looks that the timber products have, yet does not require the maintenance that traditional wooden products do.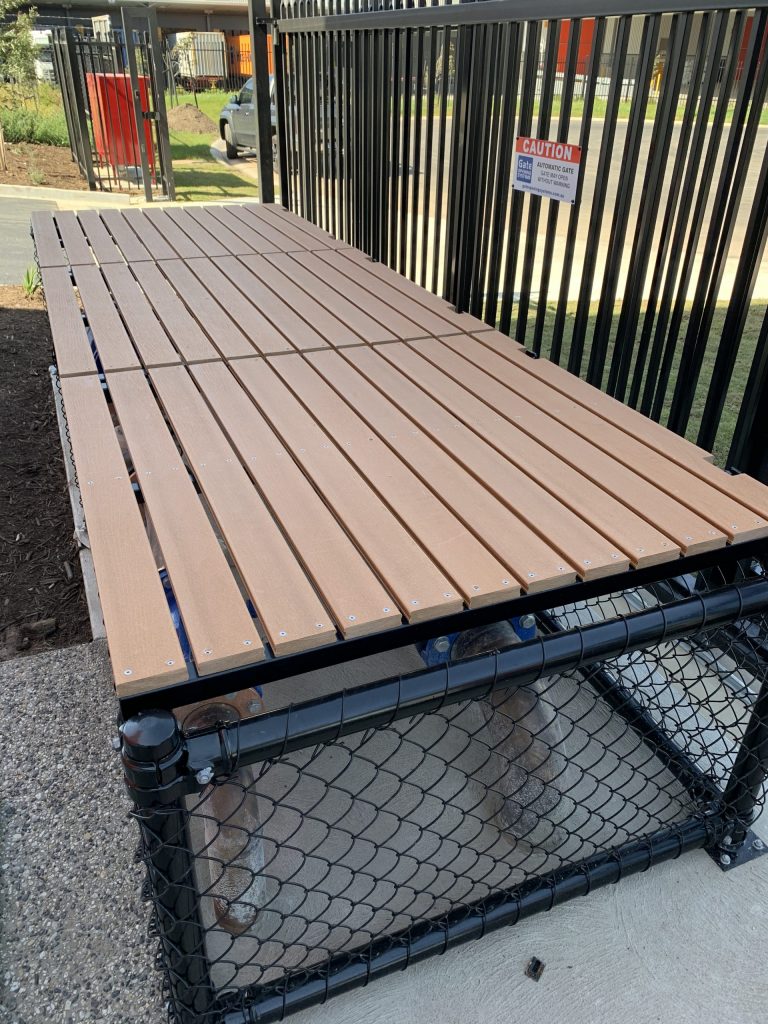 Modwood – the designers choice
Modwood material is a designer's choice for many reasons. Be it for a residential patio or commercial fencing in Melbourne, this fencing style provides a good balance between functionality, looks and sustainability. With virtually no maintenance, Modwood products, fencing included, have a long life span. Eye-catching design that takes the environmental aspects into consideration. Not to mention that Modwood is a local product produced here in Melbourne.
Additionally, Modwood fencing looks like timber but does not have the faults of natural timber. For example, wind cracks, twisted fibres or water stains. It is also quite simple to install Modwood fencing and it does not splinter, rot or warp. You do not have to worry about the termites either as they do not affect Modwood fencing.
Lastly, Modwood comes usually with quality assurance – a 10-year residential (7-year commercial) warranty. That should give you peace of mind for a decade at least.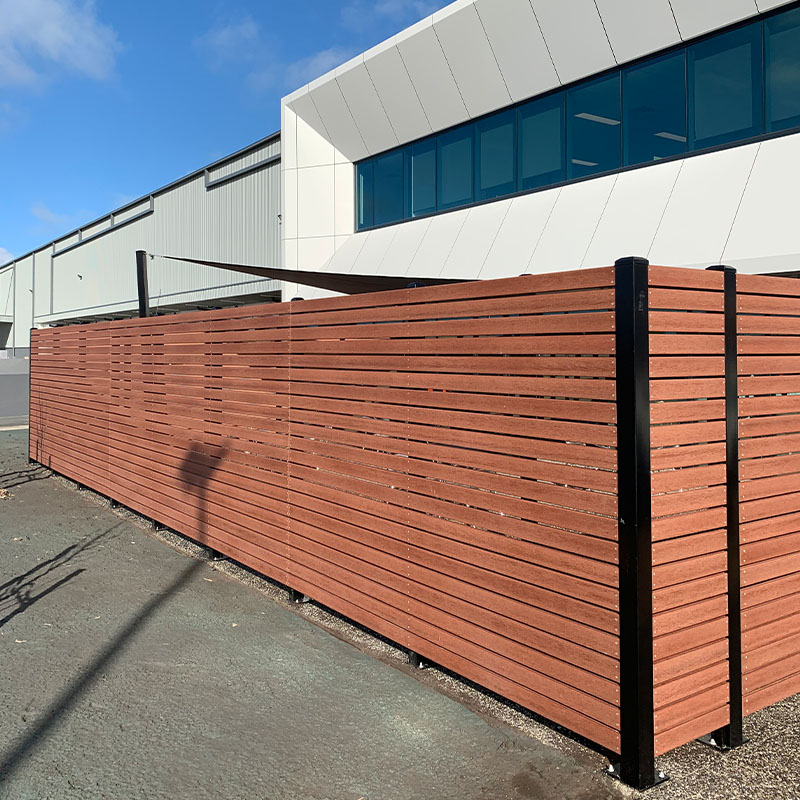 Modwood fence flame protection
As mentioned, Modwood fencing is an environmentally friendly fencing option because the material is made from recycled wood and plastic.
However, what about Modwood fencing flame protection as it does contain timber? As we know, timber is quite flammable. 
If you are living in a bushfire-prone area, you should consider installing a specially formulated ModWood board with Flame Shield®. These boards include fire-retardant additives.
Flame Shield® can be used in BAL-12.5, BAL-19, BAL-29 and BAL-40 areas.

Flame Shield® is tested and certified to AS1530.8.1-2007, bushfire attack level from BAL-12.5 up to and including BAL-40 (AS3959-2009). 

Flame Shield® is offered in all four colours of the ModWood Natural Grain Collection.

Flame Shield® boards have a deeply embossed pattern to improve slip resistance.
If fire resistance is important to you, however, you would like to have that nice and warm timber-looking fencing, you should consider Modwood fencing with Flame Shield® protection. Turn to our experienced fencing team who will be able to provide you with more information.
Call us on (03) 9753 4566, shoot us an email on info@diamondfence.com.au or get a FREE online quote.