Diamond Fence (Aust) Pty Ltd. Expert Fencing Contractors Melbourne.
Your Local Fencing Company Melbourne Since 1978.
Local Fencing Contractors Melbourne. 
Diamond Fence have been among the premier local fencing contractors in Melbourne since 1978. Our team live and breath all types of fencing. Including residential fencing, commercial fencing and industrial fencing. Our expert team of fencing contractors service the metropolitan area of Melbourne. Including parts of regional Victoria. 
As a result of being one of the premier fencing contractors in Melbourne. We have built upon our humble beginnings and expanded our foot print of fencing services offered. No matter if you are looking for an professional business that can cater to residential fencing, commercial fencing and industrial fencing. Diamond Fence are the business for you. 
We specialise in security fencing, chain link fencing, mesh fencing, tubular steel fencing and much more. Please explore our website and see what we have to offer as well as how we can assist you. We guarantee satisfaction and that you will find a solution for your fencing needs. Diamond Fence are your locally trusted fencing contractors Melbourne. With our decades of experience, we are here help you find the ideal fence for your property or business.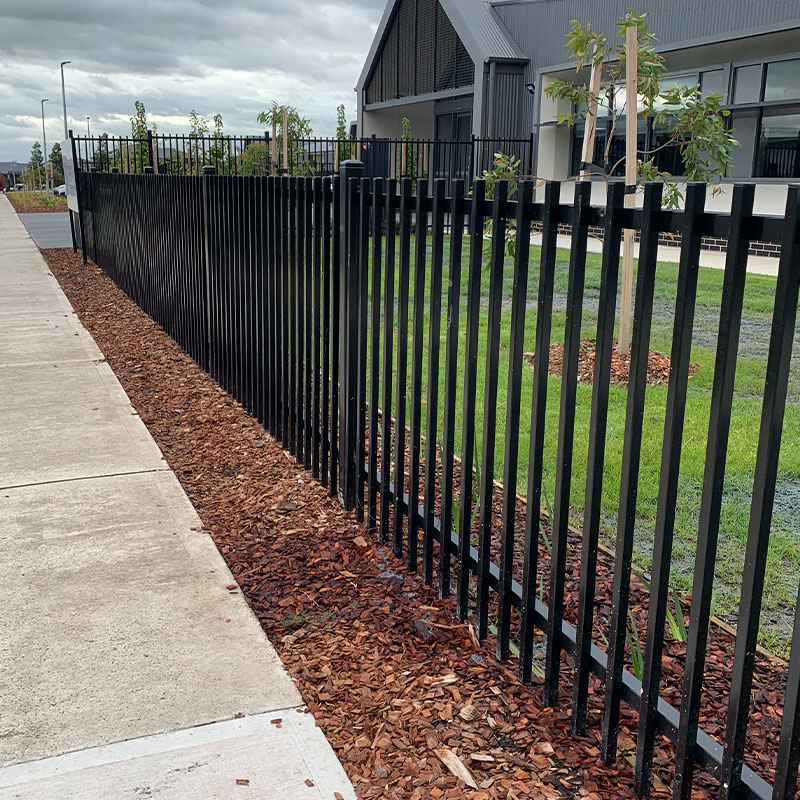 Our Quality Guarantee.
Here at Diamond Fence we focus on providing quality services. That are tailored to your home or businesses wants and needs. We know what fences work for what properties. As well as recognising the strengths and weaknesses of different fencing options.
Diamond Fence belongs to the Chainlink Association and the Master Builders Association. We also currently have an EBA with the C.F.M.E.U. Which helps you know that our services are reliable and trustworthy. By keeping our reputation pristine you can put your trust in our services. We have made a massive effort to build up our reputation. Product, service and quality of product over the years. This means that with every job we undertake. You are getting years and thousands of hours experience.
Therefore, when you are exploring local fencing contractors Melbourne. Come to Diamond Fence for experience, quality service, and a free quote on our fencing services. Call 03 9753 4566 or complete our online form today.
Request a free quote today on all fencing services.
Our Fencing Services.
Our team of expert fencing contractors Melbourne have a wide and extensive rage of experience. This spans to different fencing products and fencing services. Over the years we have been able to build upon our skillsets. Product and services and use our knowledge and experience to recommend the best fencing for your goals. We are your expert local fencing contractors Melbourne.
Our products are available for all properties. So no matter if you are looking for commercial fencing, residential fencing or industrial fencing. Diamond Fence are the fencing company for you. We are able to advise, customise and ensure each fencing option suits your property as well as its surroundings. Whilst taking into consideration the overall goals you have for your fencing.
All of our services are available for domestic, industrial and commercial. As well as catering to supply, repair and installation. Our goal is to work with you in order to keep your property secure and your fence properly maintained for years to come.
Request a Free Quote Online Today. 
Blog
Keep up to date and explore our latest blog posts to see some insight and additional information about our fencing services. These blog posts are very informative as well as insightful for how to care for your fencing, tips and tricks around fencing and what are the best fencing options.
For A FREE Quote On Our Residential Fencing Services In Melbourne, Call Our Friendly Team Today On (03) 9753 4566. Or fill out the form to the right and we'll be in touch with you.