If your new year's resolutions incorporate establishing more privacy, then privacy screens may be something to consider. Privacy screens, as the name says it, are objects that block the view for outsiders. It can be anything from hedging to brick walls. However, when it comes to fencing, privacy screens are made of fence panels.
The difference between a fence and a privacy screen is that a fence usually goes around your entire property while screens (panels) only section off a part of your yard (whichever needs more privacy).
Slatted privacy screens
As privacy screens can be tailored to your needs, meaning they can be custom-made, also means that you can choose the material and style. A popular choice for screens is an aluminium-slat privacy screen. You can choose between a more traditional or modern look. As slats are powder coated, it offers the chance to choose the colour of your liking, even timber-looking aluminium screens.
Additionally, you can choose between various slat sizes and spacing between them. Less privacy means wider spacing between the slats and vice versa.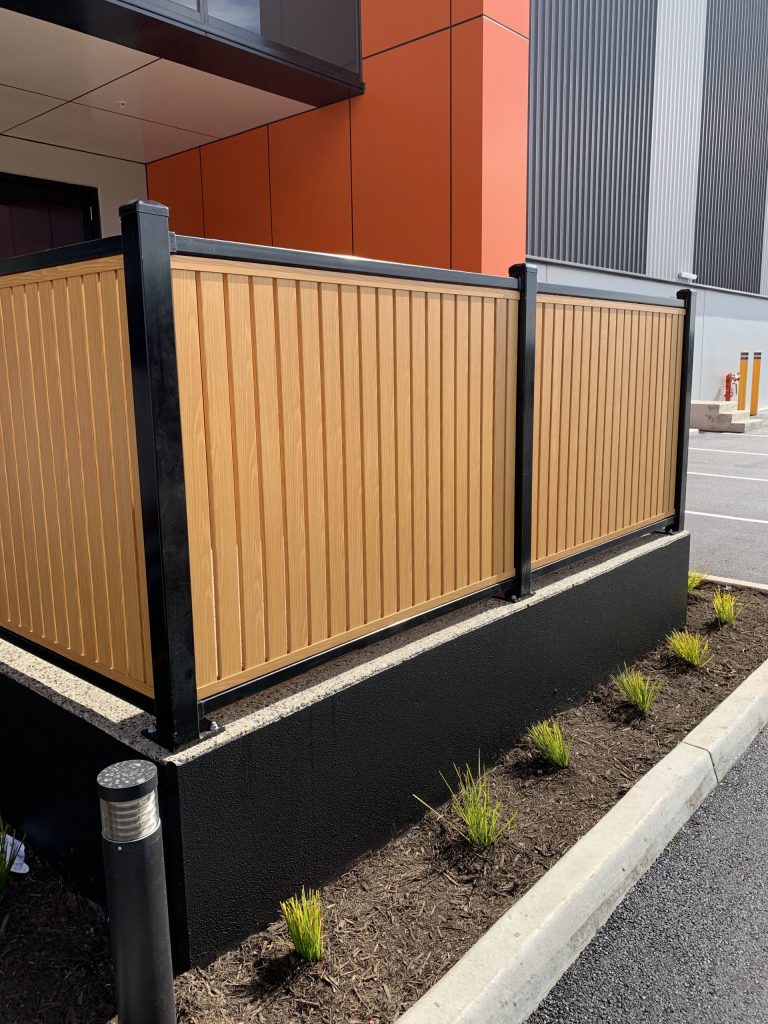 Decorative privacy screens
When a simple (yet effective) slat screen does not suit your style or premises, you can turn to decorative screens. These are panels with various custom-made patterns that can be made into a non-climb screen for your privacy and security.
If you have a unique pattern in mind, please contact our fencing team for more information.
When it comes to the material of the decorative screen, it can vary:
Stainless steel 2

Copper 

Corten Steel (Rusting steel)

Aluminium (Powder coated)

Mild Steel
Decorative screens use the edge-rounding process to make sure that any sharp edges are removed. A powder coat is then added to protect the screen from corrosion and also give it the aesthetic appearance you are after.
Privacy gates
The same screens are used for gates: either decorative or slat (vertical or horizontal) panels. 
Further, you can choose which gate do you prefer:
Automatic or manual gate

Swinging (single or double) or sliding gate

The height and width of the gate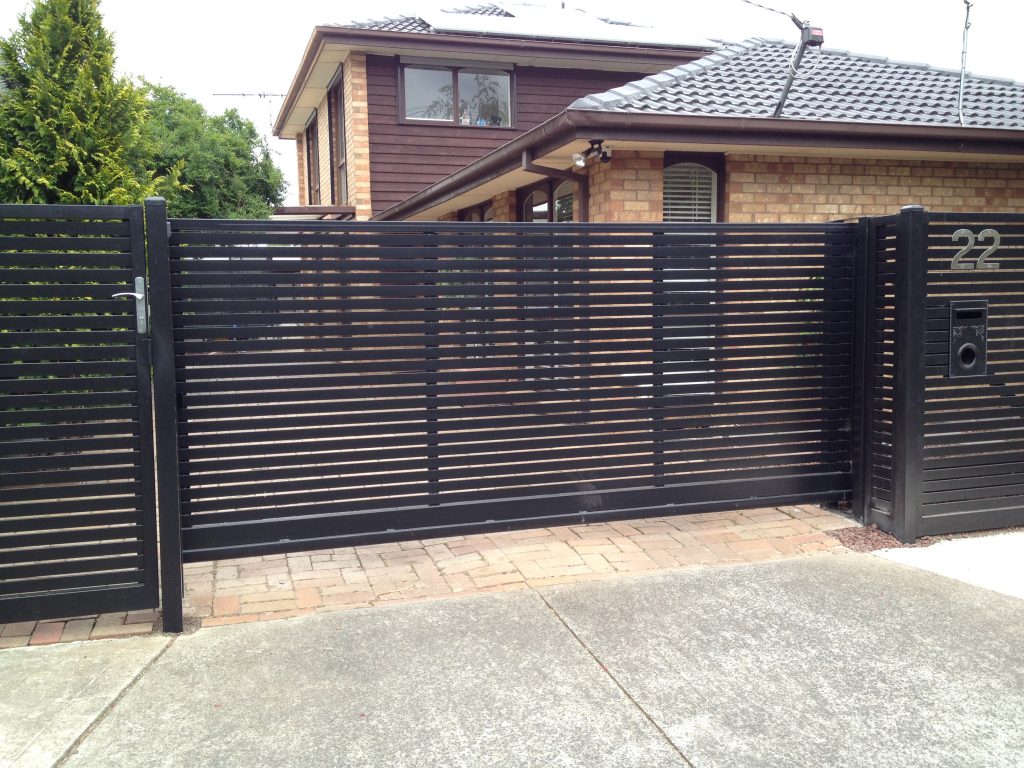 Benefits of privacy screens
Privacy screens offer various benefits. As the name says (once again), it provides additional privacy by sectioning off desired areas. Hence, creating a space where you can relax in peace in your back or front yard.
Additionally, (as these screens can be customised) various flexible designs will improve the aesthetic look of your home. Consequently, improving the market value of your property.
Screens are also easy to install and can be used to create extra space in your backyard by installing one or more panels at the desired location.
Interested in the installation of the privacy screens in Melbourne?
Contact us today. Send us an email at info@diamondfence.com.au OR give us a call on (03) 9753 4566.