We have previously addressed automatic, manual, sliding or swinging gates through several blog posts. However, this is the first time we will look into security boom gates. Boom gates might not be something you would associate with a steel fencing provider. Nevertheless, these industrial and commercial security gadgets are one of the many services provided by Diamond Fence.
What are the security boom gates?
A boom gate or boom barrier is a bar (pole) that controls the access of vehicles or pedestrians to the premises. Usually, the tip of the boom gate rises in a vertical arc allowing trucks or pedestrians to enter. Also, boom barriers are counterweighted. That provides balance and stability to the security boom gates. 
Sometimes you will come across boom gates that are paired to control the traffic in both directions. For better visibility, some boom gates have a second arm hanging 30 – 40 cm below the upper (main) arm. For better functionality of the double-arm boom, the lower boom will lie flat with the main boom when raised.
Furthermore, there are upside-down L-shaped boom barriers. That barrier pivots halfway. When the barrier is raised, the outermost half does not move but remains horizontal instead.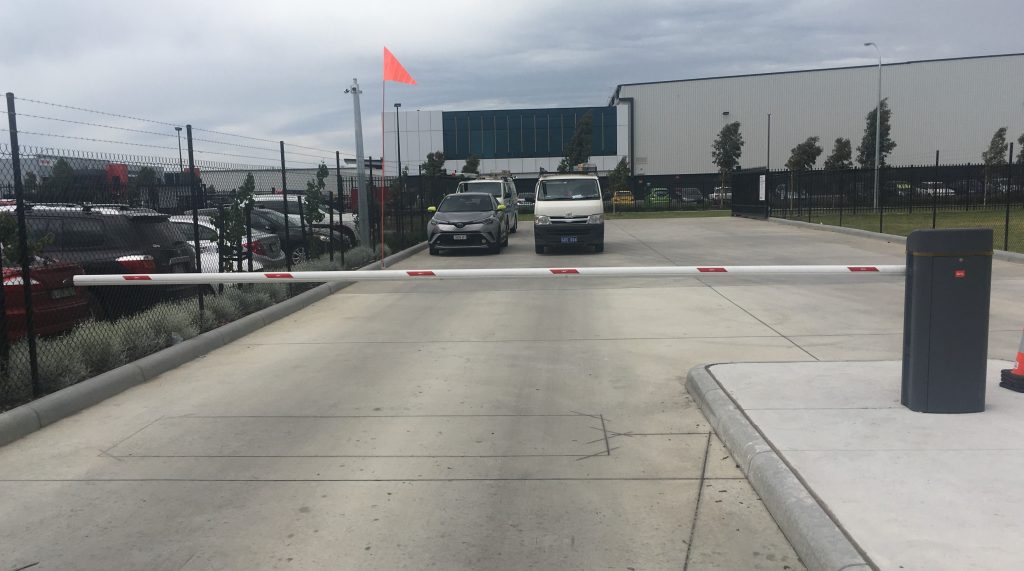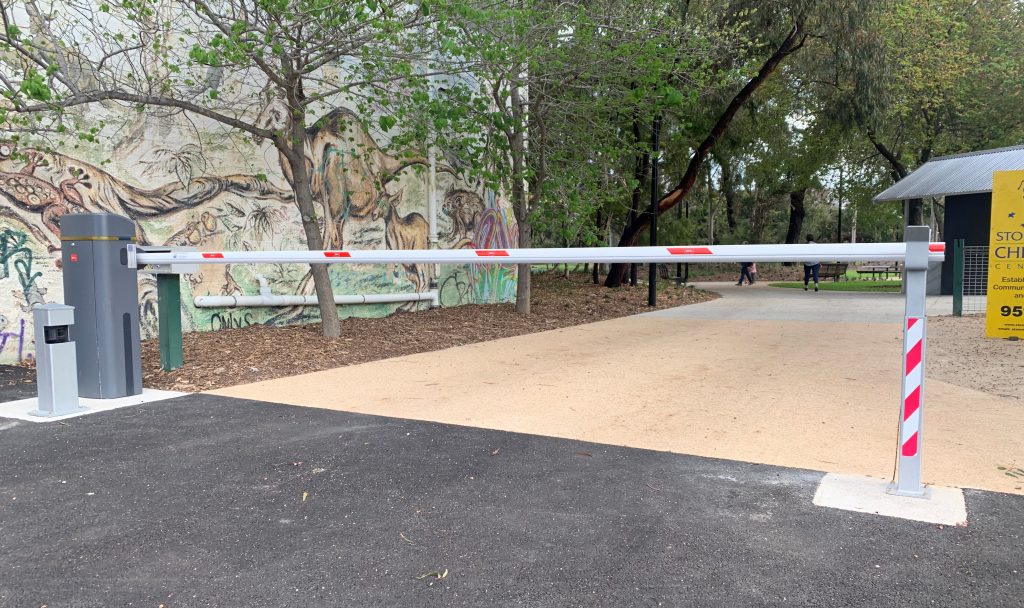 Manually operated boom gates might not be something you will come across often. If you do, most likely they are static boom barriers. However, if boom barriers are opened and closed at a frequent rate, automatic boom barriers should be used for better and faster functionality.
When it comes to technologies used for automatic boom gates, there are several options. The most widely used are electro-mechanical boom barries. Usually, electro-mechanical devices come with 24VDC drive units. These booms will work continuously without generating heat allowing them to be used frequently. Typically, the technology used for the boom barrier will also depend on the boom manufacturer.
Some boom gates use solar power. They are the best solution for remote areas and locations as power utilities may not be accessible. Hence, solar-powered boom gates provide an alternative to 240-volt boom gates. Furthermore, boom gates powered by solar energy can (should) be backed up with a battery.
There are also various ways to operate the boom gates. For example, push-buttons, remote controls, loof detectors, sensors or RFID readers.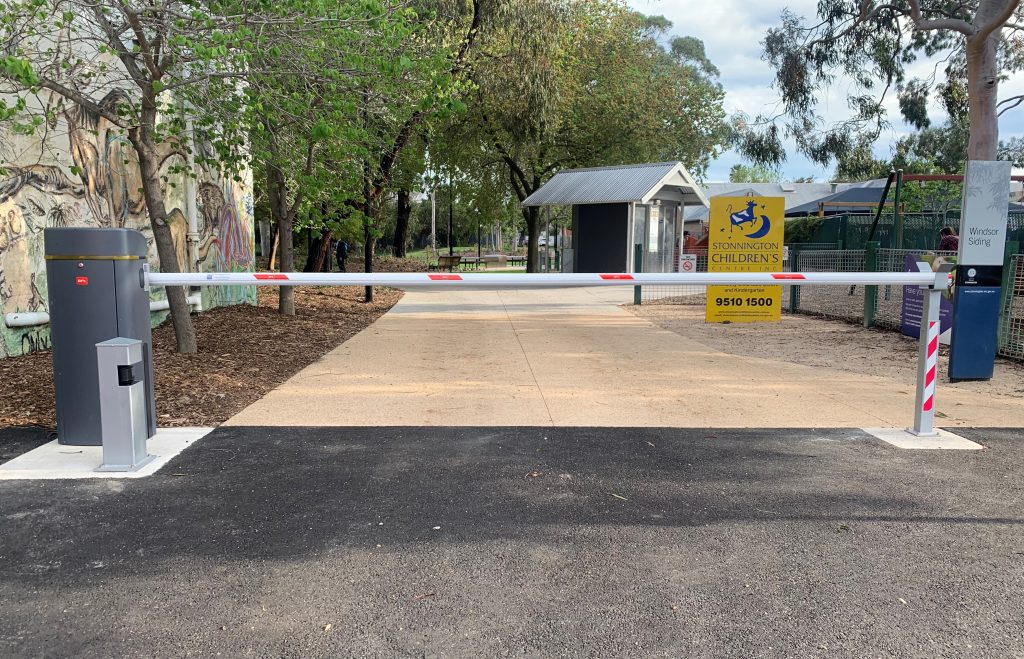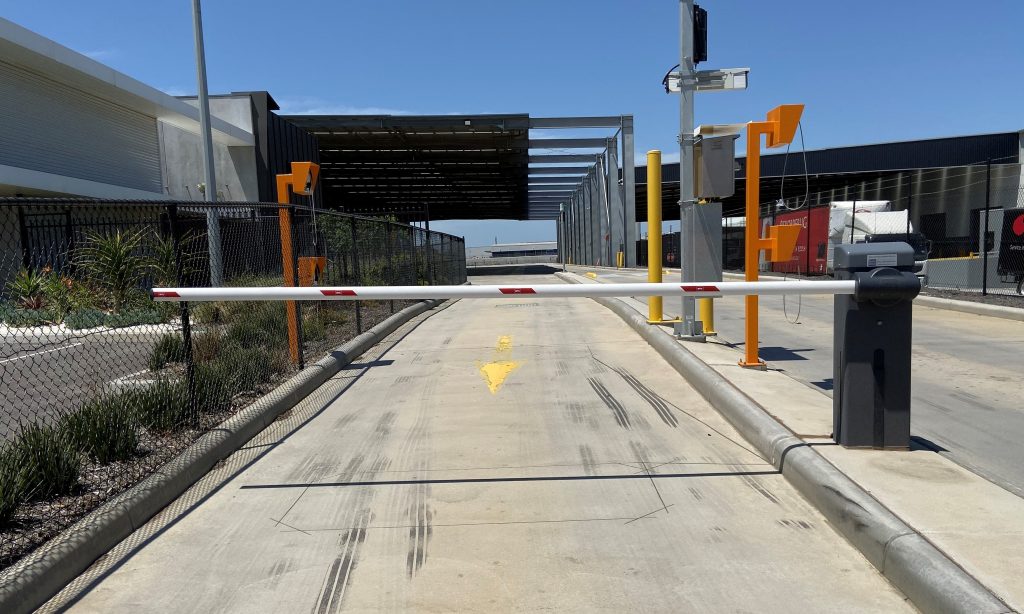 Where can we use boom barriers?
Boom barriers are usually used for security purposes. Hence, you may come across the boom gates in parking facilities, drawbridges or level crossings. Also, several checkpoints, toll booths, freeway entrance ramps and entrances to restricted areas use boom gates.
If you are looking for security boom gates, or any other fencing and gate services, turn to Diamond Fence. Our friendly fencing team will be there to help you out!
Call us on (03) 9753 4566, shoot us an email on info@diamondfence.com.au or get a FREE online quote.