For a fence to be a security fence, it has to be sturdy enough to withstand the force an intruder might apply. Having a steel fence, it is quite hard to break it without proper tools. Even if you have the tools, it is still quite challenging. However, quite often, intruders simply climb over the fence. How to stop it or at least make it more challenging?
If you do not want to go extreme by installing barbed or razor wire, you can consider installing metal fence spikes. However, be aware that in many instances whether you are allowed to install metal spikes to your fence will depend on the local regulations.
Note that your fence will have to be at least 2 metres, and under the Security Industry Act 1997, your fencing provider/installer will require a license to install spikes.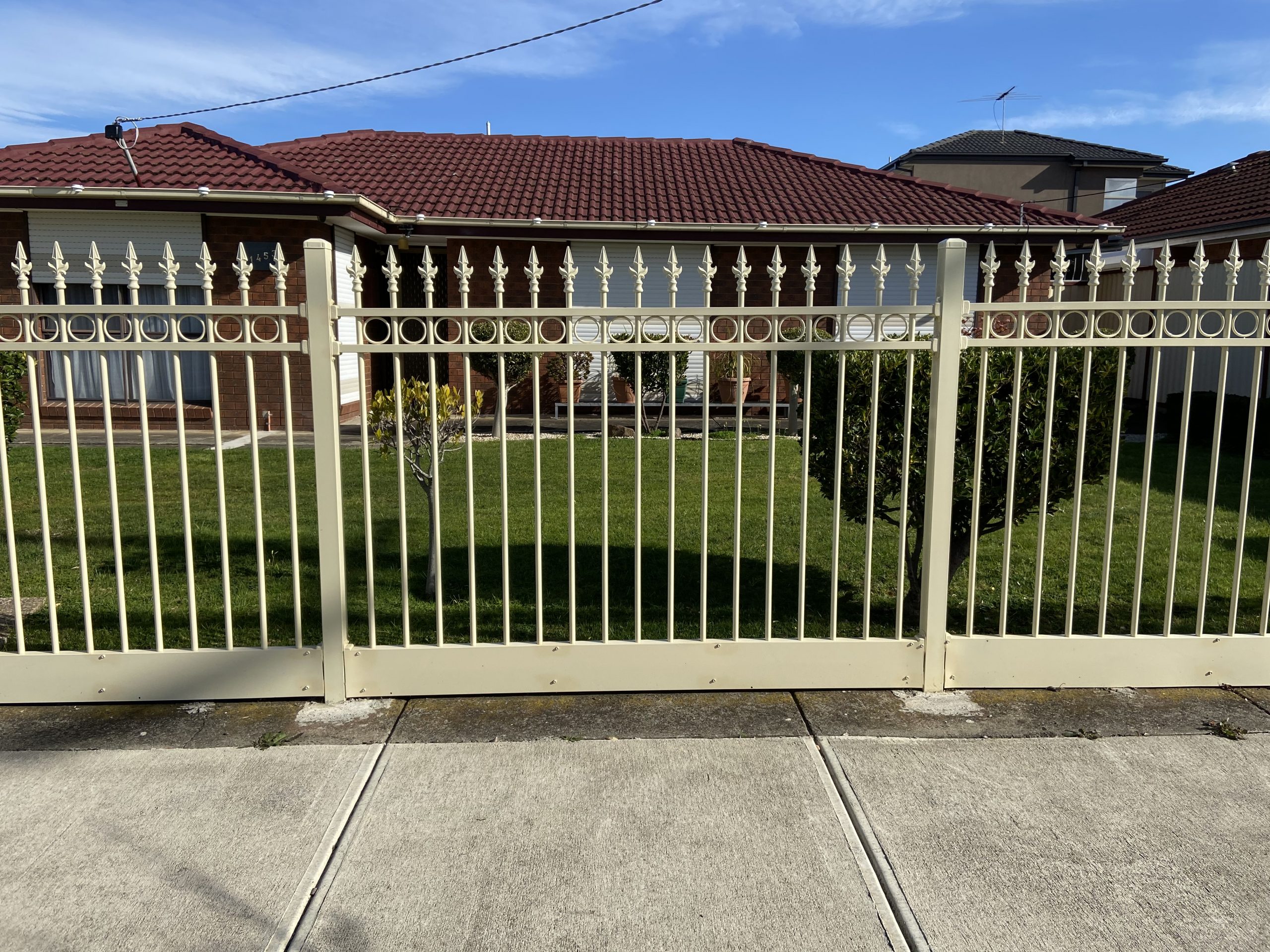 Design of metal fencing spikes
What style of metal spikes should you use for your metal fence? It depends on the looks and security measures you want to achieve.
Let's start with the appearance. Some of the security fence spikes used can look very threatening. Meaning, trespassers may get intimidated by the looks of the spikes as they are very sharp and can cause harm to the person who decides to unlawfully climb over the security fence.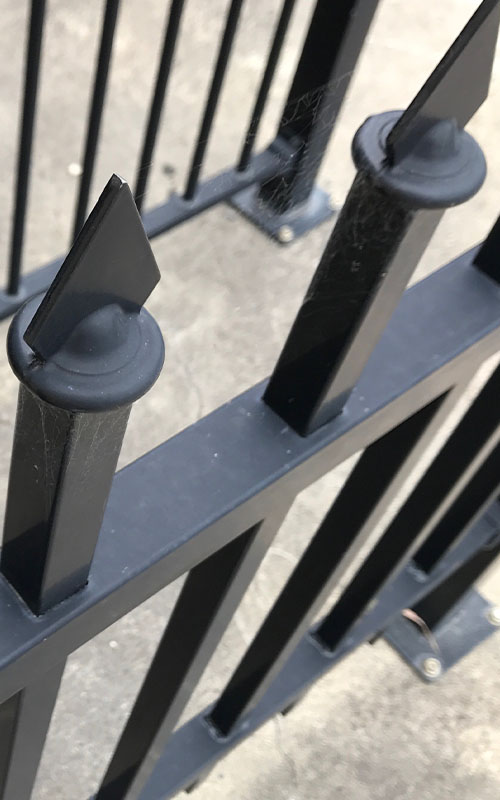 Other spikes can have additional features to make them look not as threatening or sharp as previously discussed metal spikes. It may be due to the appearance homeowner tries to achieve or the actual need to have sharp fence decorating metal spikes.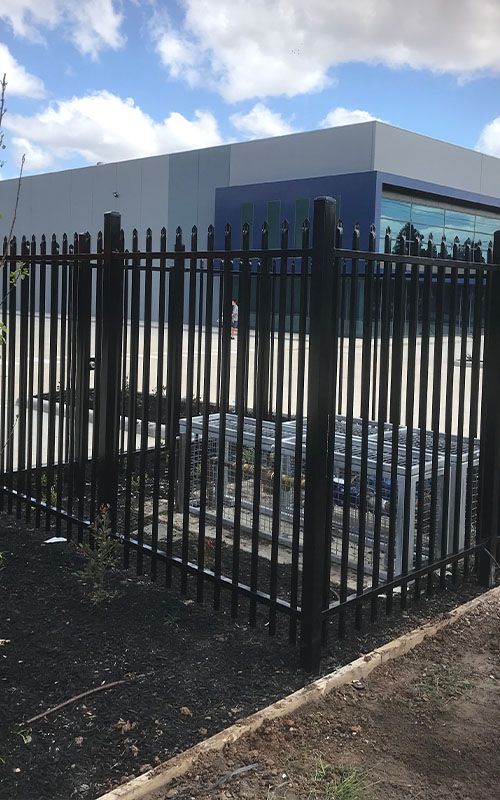 One of the best burglar deterrents is an intimidating fence. Using metal spikes for your fence will most likely make it more intimidating. However, what other features can make the fence a better security fence?
Height
The first one would be the height. The taller the security fence, the better as it is much harder for trespassers to climb over the fence, or at least try. Make sure to check the local fence height regulations as they may differ depending on the area you are living in (or have your industrial and commercial premises).
Security fence toppings
In addition to metal spikes, you can also install electric wire and barbed wire. Once again, you should consult your local authorities to see if using these security measures are permissible or not.
Strength
Material of the fence will determine the strength of a security fence. For example, using a weak bamboo fence will not protect your property like a fence that is made of steel or bricks.
Some of the fencing styles offered by Diamond Fence that are good security fences due to their strength:
Security upgrades
Other various security fence upgrades can be used to make your fence will be more secure. For example, broken glass, spinning fence toppings and anti-climb paint, also known as non-drying paint.
Be mindful that not every one of these upgrades can be installed on every fence. Factors such as the width of the fence can play a role in determining if a fence topping can be installed or not. The aesthetic appearance of the fence is also a factor to consider.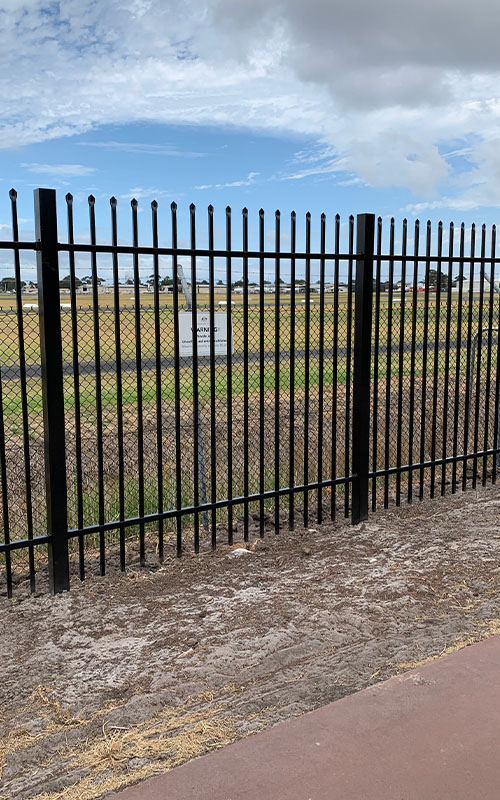 If you want to make your steel fence more secure or looking for a fence supplier to install your new security fence, turn to Diamond Fence. Our team will provide you with the details your need.
Call us on (03) 9753 4566, shoot us an email at info@diamondfence.com.au or get a FREE online quote.