Slat fencing or simply slat fence is a fence that uses boards or planks that are spaced to provide some visibility through the fence. These slats can be either horizontal or vertical. When it comes to the material of slat fencing, it varies. You can come across painted metal slats, galvanized metal slats, aluminium slats or even timber slats.
Horizontal slat fences are very popular and are commonly used as privacy screens, which are suitable for blocking out the prying eyes of people passing by while providing the barrier between you and the communal area around your house. If you require more privacy, it can be done by installing the slats closer together, and, of course, vice versa.
Steel slat fencing
Steel slat fence is widely used as commercial fencing. However, it is becoming more popular as a domestic fencing alternative due to its strength and durability. It provides that extra security for households with its good resistance to damage.
Steel slat fences are more expensive than aluminium or timber slat fencing. However, in the long run, the investment is worth it as steel fences outlast the majority of the fencing styles. Hence, having steel slat fencing in Melbourne can be a financially wise decision.
Aluminium slat fencing
Aluminium slat fences are also becoming more popular because it is a very versatile material requiring minimal maintenance. It is lightweight, hence, easy to transport and install. Yet, long-lasting due to its corrosion resistance. Its good qualities include the ability not to fade, splinter or crack, not to mention, lower cost compared to steel fences.
Additional protection can be added with powder coating that simultaneously allows choosing the colour of your liking.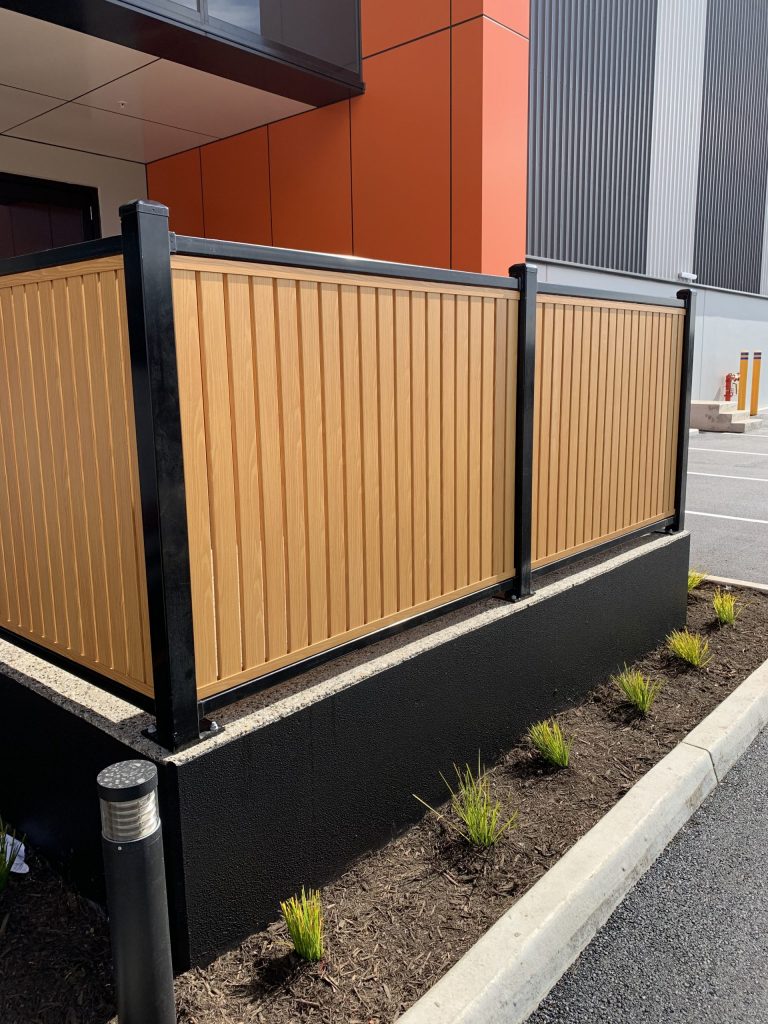 Timber slat fencing
A more traditional fence is a timber slat fence. Hence, if you are looking for a natural look yet with a modern twist, you can turn to that fence type.
Merbau timber, jarrah, ironbark and pine can be used for slat fences. However, remember that timber requires more maintenance than steel and aluminium fences.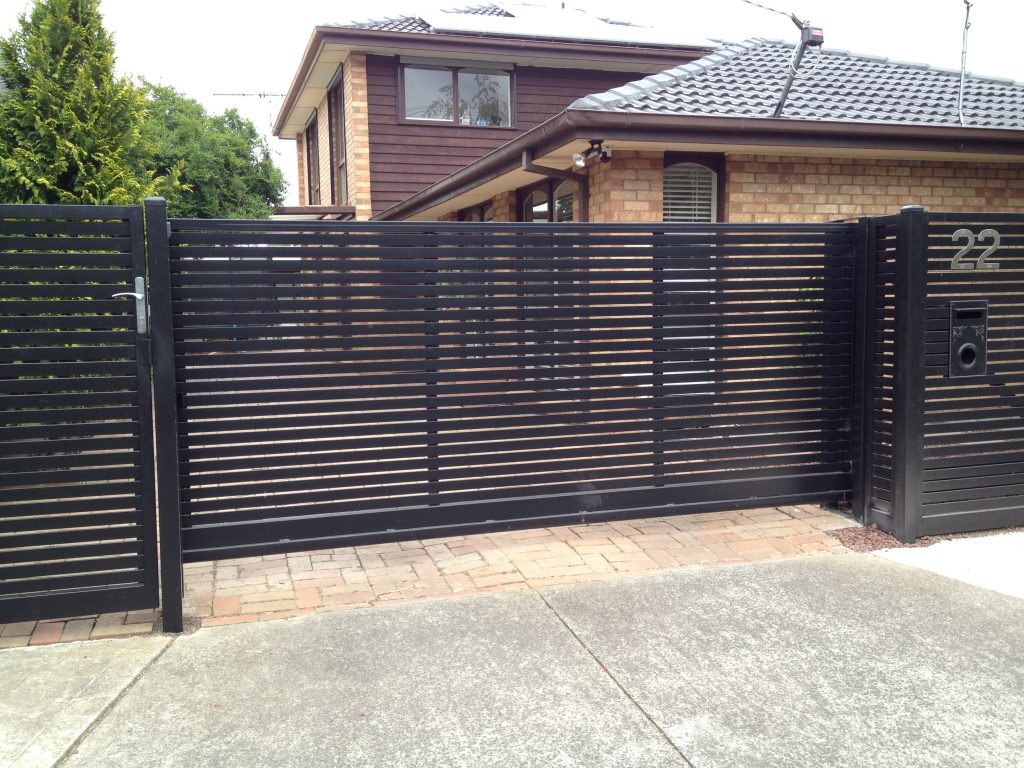 Slat gates
If you have chosen slat fencing as the fence you wish to install, you can also include automatic or manual slat gates that can be built to match the style of your chosen fencing.
As for the slat fences, also for the slat gates, you can choose whether you want to install vertical or horizontal slats, and the spacing between them.
Interested in slat fences and gates in Melbourne?
Contact us today. Send us an email at info@diamondfence.com.au OR give us a call on (03) 9753 4566.