Solar-powered electric gates may not be the first thing to pop into your mind when thinking about automatic steel gates. However, electric fencing, including electric (automatic) gates, is a cost-effective and practical method of fencing for various purposes.
When it comes to fencing itself, there are different styles and materials available. To name a few, you can choose between tubular steel, Colorbond steel, welded mesh or chain link mesh. However, Diamond Fence is known for providing fencing services that require mixing different materials. For example, chain wire and wood, or tubular steel and Modwood. Whatever are the requirements of your fencing project, contact our fencing team for further discussion.
When it comes to automatic gates, regardless if they are manual or automatic gates (electricity or solar-powered electric gates), the same material choices apply.
Once your gate material has been chosen, and you know that you require automatic gates, the next decision will include the power source.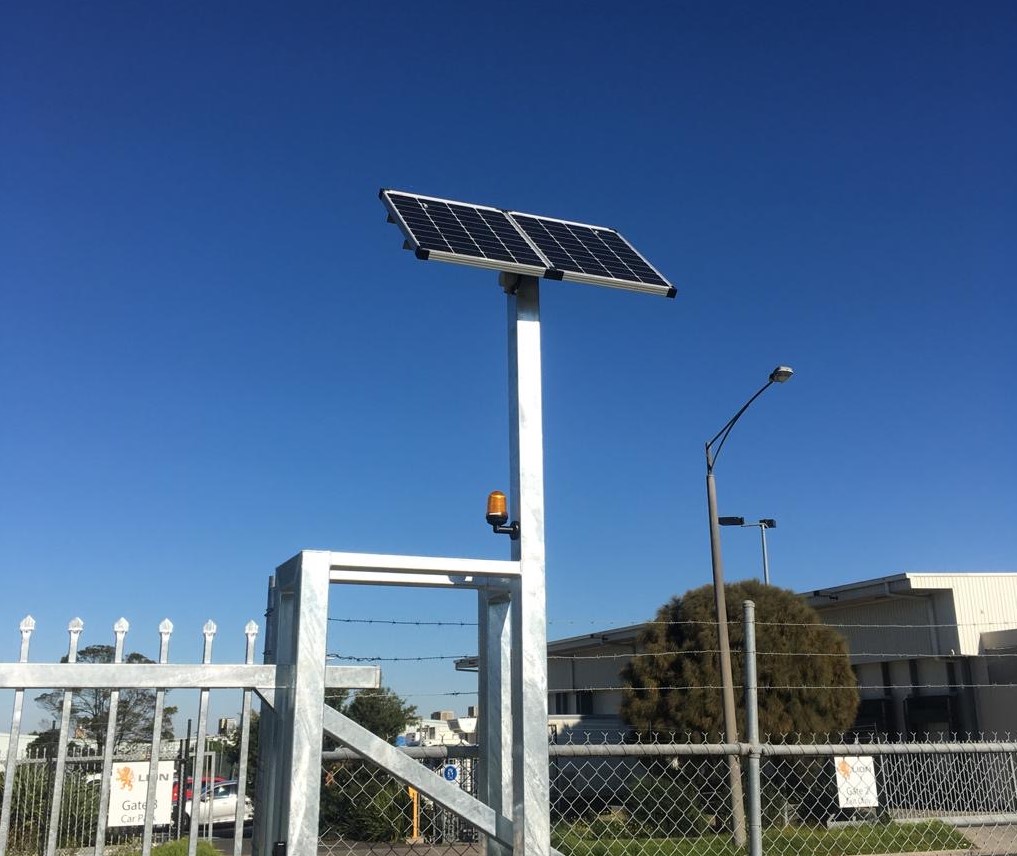 Solar power for automatic gates
Automatic gates can be powered by a grid or battery-powered energisers. When it comes to solar power, there are several factors to consider. Before we dive into solar-powered electric gates, let's look at how electric panels work.
To make appliances or devices work properly using solar power, the solar power system must include several important components. The first component is one that should be familiar to all of us – solar panels. You may have noticed them either on roadsides or some roofs.
When we look into the solar panel itself, we will discover that it is made up of a series of photovoltaic cells. These are cells that act as light power cells and are placed in a grid pattern on the solar panel. Thanks to these cells, solar panels can draw the energy from the sun (sun radiation) and then convert this energy into electricity that can be used by various devices.
The next question we should ask is: how do solar-powered gate openers work? The solar power system has a control box that contains a receiver, power pack, battery and motherboard. The motherboard is used to control different input devices. Also, the control box is made from hard plastic, making it quite durable.
Furthermore, we have an actuator ram that holds the gate in place during the opening and closing. Then solar panels convert sun energy into electricity that will be used to open the gate. A wire connects the solar panel to the control box and lastly, the solar battery will power the system. Solar-powered electric gates will save you some money as the leftover energy that has been generated via solar panels will be stored in the battery to be used after sunset or on cloudy days.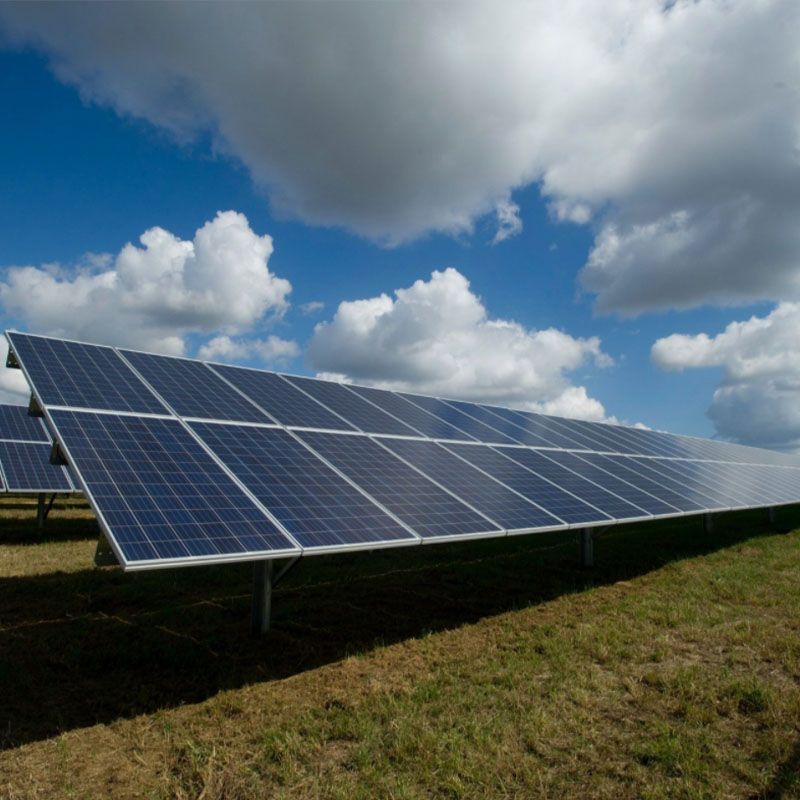 Choosing the right solar-powered electric gate opener
How to choose the correct gate opener that is powered by solar panels? When you go to a new barber, masseuse or when you Google any other new services, most likely you also look at the reviews that other people have left online after purchasing the service. The same applies to solar-powered gate openers. Look at the reviews to find out more about the quality and characteristics of the product. However, make sure to use reliable sources.
The next thing to be aware of is to choose a suitable solar-powered driveway gate kit. Meaning it should be rated for the weight of your gate.
If you are looking for solar-powered electric gates, you can turn to Diamond Fence. Our fencing team will help you out with your fencing and gate enquiries.
Call us on (03) 9753 4566, shoot us an email on info@diamondfence.com.au or get a FREE online quote.