Diamond Fence's blog posts have focused on many different fencing styles: starting from chain link security fencing and ending with palisade fencing maintenance tips.
This blog post will focus on a totally different fencing style: brushwood fencing.
What is brushwood fencing?
According to the definition, brushwood is either wood of small branches, especially when cut or broken; or a thicket of shrubs and small trees. However, that doesn't really answer the question of what brushwood fencing is. The correct answer would be the following.
Also known as brush fencing, it is a fencing type that is actually made of Australian hardwood broom.
How long do brushwood fences last?
Brushwood fencing is one of the popular alternatives to metal fencing. It has been around since the early 2000s and is growing its popularity. Why? Because it is a renewable fencing option when you want a look that metal or timber fencing does not offer.
Its environmental friendliness is not the only reason homeowners turn to brushwood fencing. It is also a very durable and strong fencing alternative, and it can last up to 20 to 30 years, depending on the exposure to various environmental factors, such as moisture.
Where can I use brushwood fences?
Brushwood fences have various applications. As they have noise reduction properties, they are often used in suburban areas. However, brushwood panels are also used for:
Gates

Privacy screens

Gazebos

Pergola roofs

Dividers

Enclosures (for trash, car parks, pool pumps)

Windbreaks
There are many other applications, depending on the need. For example, brushwood fencing is also suitable for windy or exposed locations. Hence, if you are looking for a windshield or more privacy, you can turn to brushwood fencing installation.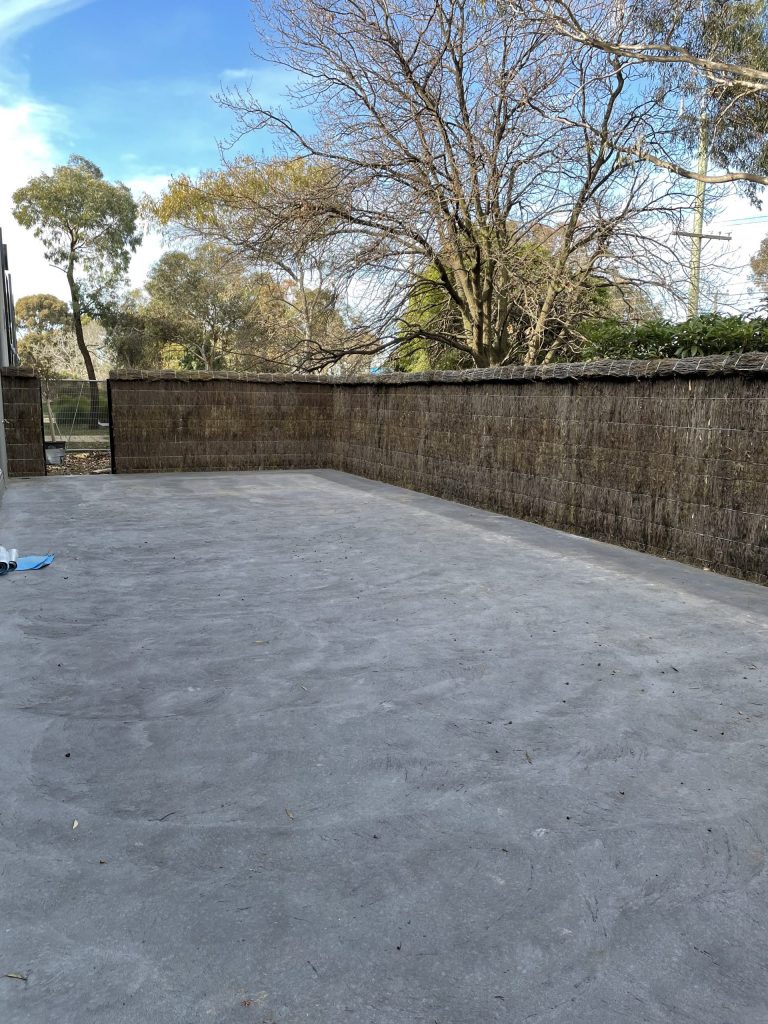 How expensive is it?
For an exact price, you should contact your fencing provider. For Diamond Fences's free fencing quote, please turn to our fencing team via email or phone.
However, the average cost of fencing cost in Australia ranges from $130 to $270 per linear metre for both panels and hand-packed brush fences. 
There are other cheaper alternatives. However, you shouldn't be turned away from pursuing your brushwood fencing plan. As mentioned before, it is a long-term investment as this fencing style can last up to 30 years. Also, it is a low-maintenance fencing style. Hence, for that price, you will get durability and resilience with little effort to maintain the fence.
Note: 
Cost per square metre, instead of linear meter, can be a bit cheaper. It is anywhere from $100 to $200. Thus, as advised previously, contact your fencing service provider for exact pricing.
How is it different from timber fencing?
Firstly, the price range is different. Timber fences are much cheaper when you compare their linear or square metre pricing. However, timber fencing requires a lot more maintenance over the years, and it does not last as long as brushwood fencing. Therefore, it is worth considering before scrapping the idea of brush fencing installation.
Interested in Brushwood fencing installation?
Contact us today. Send us an email at info@diamondfence.com.au OR give us a call on (03) 9753 4566.