Diamond Fence's blog posts have focused on various metal fences such as aluminum, wrought iron and chain link fences. However, we are yet to discuss an expanded metal fence.
What is an expanded metal fence?
Expanded metal fences are known with various names:
Stainless steel expanded metal mesh fencing

Expanded metal sheet fencing 

Metal diamond mesh fencing
In summary, expanded metal fencing is made of metal sheets that have been processed by punching, shearing and stretching them to form a mesh-like sheet. 
Expanded metal mesh panels for your fencing are available in a variety of diamond-size openings, gauges and decorative patterns. They come in various materials, such as carbon steel, stainless steel and aluminum. You can also choose between the raised or flattened types and the surface treatment type (galvanized, powder coated or PVC coated).
Benefits of expanded metal fencing
As diamond-shaped openings or hexagonal openings are uniformly slit and stretched, they allow the passing of air, water, light, heat and sound.
Additionally, as the strands and bonds of the openings can be set at different angles, they can strengthen the expanded metal fence and make it look aesthetically more pleasing.
When expanded metal sheets are made, the process used makes sure that no material is lost during the manufacturing process. Hence, making it an economical and cost-effective fencing option.
As mentioned previously, an expanded metal fence can be tailored to your fencing requirements as the expanded metal sheet can be cut just as your fencing project needs. Expanded metal sheets can be easily adapted to fit various fencing frames in commercial and industrial facilities.
Once installed, an expanded metal fence is a good security fencing option as it deters cutting or climbing over it. It is also very versatile fencing with strong anti-corrosion properties.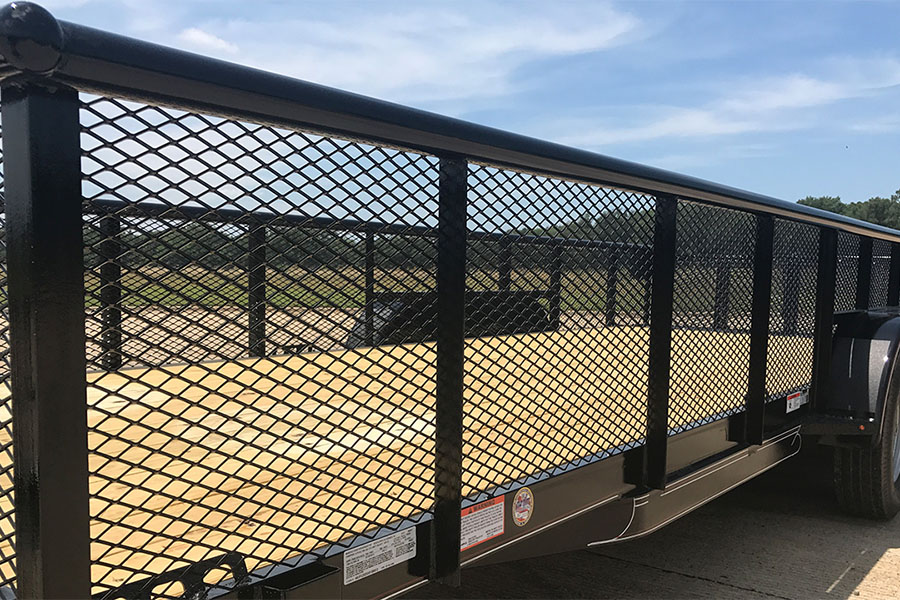 Applications of expanded metal fencing
Expanded metal sheets find application in various industries. Being cost-effective and a versatile security option, it is used at/as:
Residential, commercial and industrial fencing

Airports 

Anti-climb panels

Anti-ram vehicle barrier

Border security

Bridge perimeters

Balcony/staircase barriers

Commercial facilities

Industrial manufacturing facilities

Electrical grid security

Freight yards

Governmental facilities

Rail lines

Retail display areas

Roads and highways

Tunneling barrier panels
Interested in the installation of an expanded metal fence?
Contact us today. Send us an email at info@diamondfence.com.au OR give us a call on (03) 9753 4566.