Composite timber fencing, or simply composite fencing, is a fencing type that is made out of composite materials. Meaning, materials that are made from timber fibers mixed with plastic.
Composite timber fencing is environmentally friendly because instead of relying on logging, this material uses a combination of plastic and recycled wood. Hence, offering a much sought-after natural timber-looking fencing that does not need staining, oiling or painting.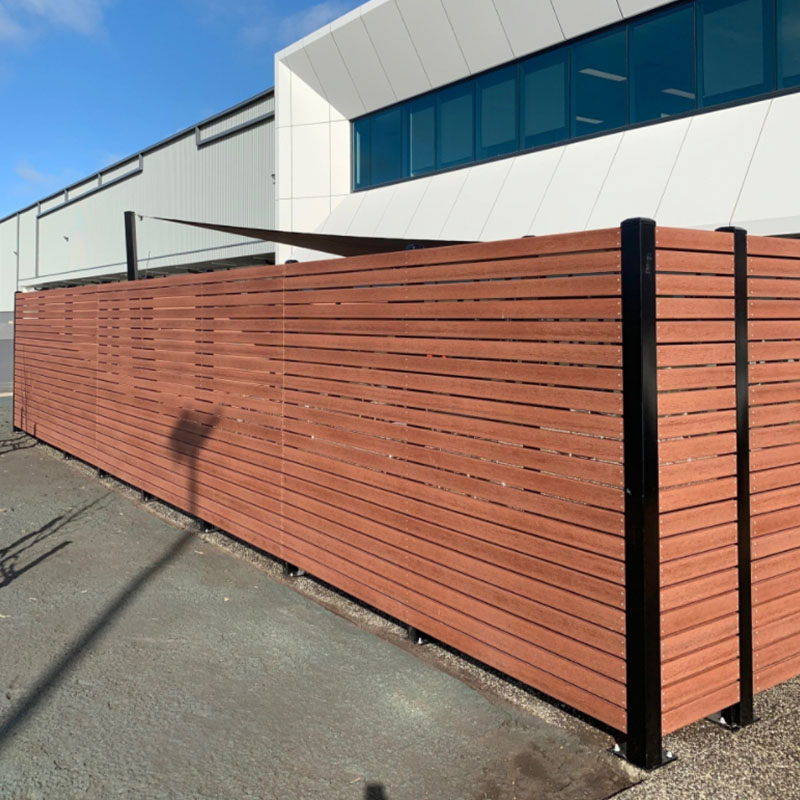 Benefits of composite timber fencing
When we compare composite timber fencing with timber fencing, composite offers many more benefits. How come?
Firstly, composite timber fencing offers the natural look and feel of timber fencing. Yet, having that aesthetic benefit of timber does not come with the maintenance requirements that timber fencing has. 
Composite fencing is a durable and low-maintenance fencing alternative. You do not need to paint, stain or oil it.
Composite timber fencing is also UV-resistant, fade-resistant, and aging-resistant. Furthermore, you do not have to worry about bug infestations like you would with timber fencing. Additionally, composite fencing does not splinter.
Please note that some lower-quality composite fencing may have a more plastic look. Thus, consider hiring a reliable fencing provider who will provide you with the best quality composite timber fencing – fencing that is almost indistinguishable from the real timber as it has grooves and knots just like natural timber.
When it comes to a price tag, composite fencing is a relatively cheap fencing alternative compared to metal fencing. Having low-maintenance qualities also means that you will save money on maintenance costs.
One of the most known composite fencing types is Modwood fencing. Modwood is manufactured by a composite timber decking company here in Australia.
Modwood material is most often used for decking and fencing. Having long-lasting qualities as the material has been tested against the most extreme Australian weather, this material has become one of the most sought-after materials by Australians.
Modwood fencing does not splinter. Hence, it is a safe fencing material if you have children. Additionally, due to its relatively cheap price and natural-timber looks, it is ideal for use around commercial buildings and residential houses.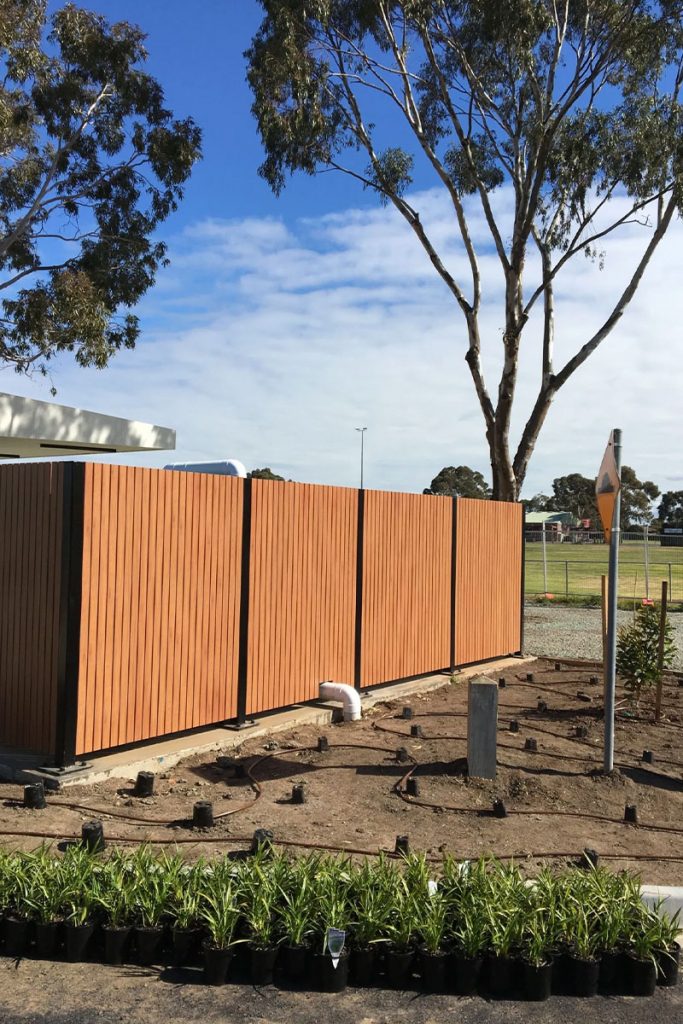 Maintenance of composite timber fencing
Composite timber fencing, as mentioned above, does not need painting or oiling. However, it does require minimal maintenance.
At times, you may discover dirt and mud on your composite fencing. Firstly, you should softly scratch off larger chunks of mud and dirt. However, be careful not to scratch too hard as you may damage the fencing. Then you should use soapy water and a soft brush and scrub carefully. Finally, use the garden hose to rinse the fence from the soapy water.
When you discover grease stains on the fencing, note that due to being capped (extra layer of plastic on the surface), it makes it easier to remove the stains from the composite timber fencing. Once again, you will need a soft brush and soapy water to remove the stains.
To avoid having mould on your fencing, you should have a regular, meaning once or twice a year, clean-up. Include removing leaves and pollen so it won't decay next to the fencing, creating a perfect environment for moisture.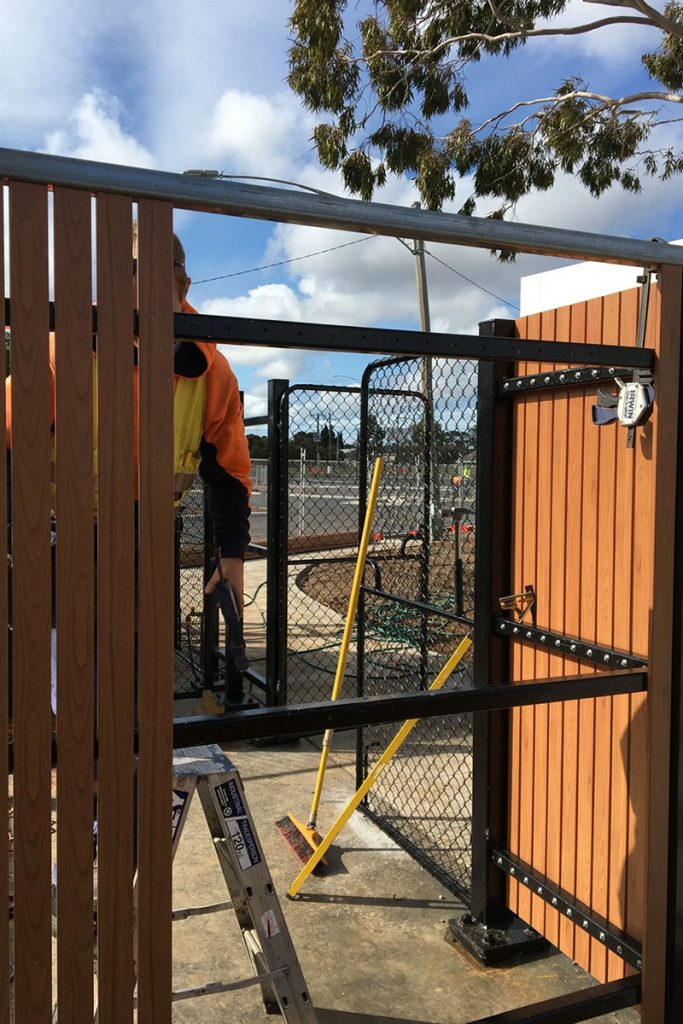 Interested in the composite timber fencing (Modwood fencing) in Melbourne?
Contact us today. Send us an email at info@diamondfence.com.au OR give us a call on (03) 9753 4566.