Most of our previous blog posts have focused on the benefits and maintenance of different fencing styles. This article, however, will focus on the fencing service provided by Diamond Fence. This summary aims to give you a quick overview of the products, services and fencing styles offered by us in Melbourne and Greater Victoria. All in one place – short and sweet!
Automatic and manual gates
For many years, Diamond Fence has installed various steel gates. Either automatic or manual, single or double swing gates, sliding gates, pedestrian gates, and so on. 
Automatic gates have become more and more popular due to extra safety and security, as well as raising the commercial value of your property.
Automatic gates are usually controlled using one of the below:
– Remote controls & keypad to open gates
– Loop installed on the ground
– Swipe card
– Other access equipment
Each automatic gate comes with a safety beam, which will stop the gate if a person or a vehicle crosses the gate opening while the gate is closing.
At times, your gate or fencing will need some repair works. Diamond Fence can help out. Our fencing team has many years of experience and will make sure that the best quality service is provided when fixing any damages that have occurred to your fencing.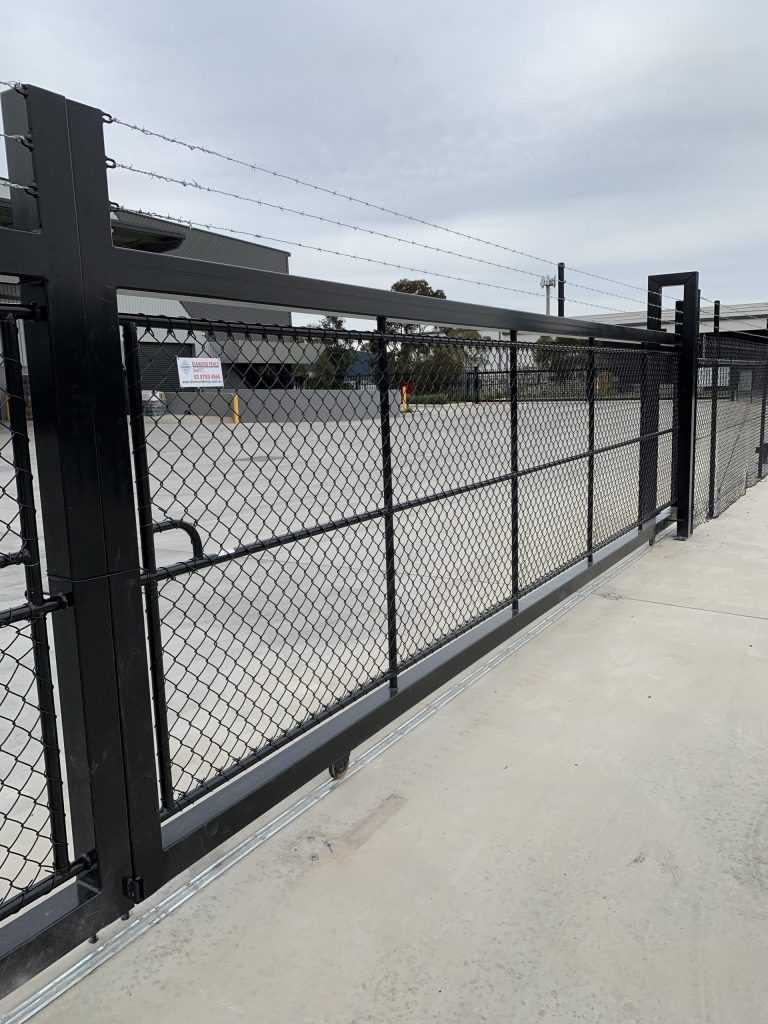 Some fencing projects may only require the supply component and not the installation. For example, you have a fencing project at hand where you need the material but not the installation, as you are planning to install it yourself.
Diamond Fence can help you out here as well. We supply Melbourne with fencing solutions, offering not only supply and install services, but also supply only fencing solutions.
If you are looking for the guaranteed best fencing solutions in the area, turn to us.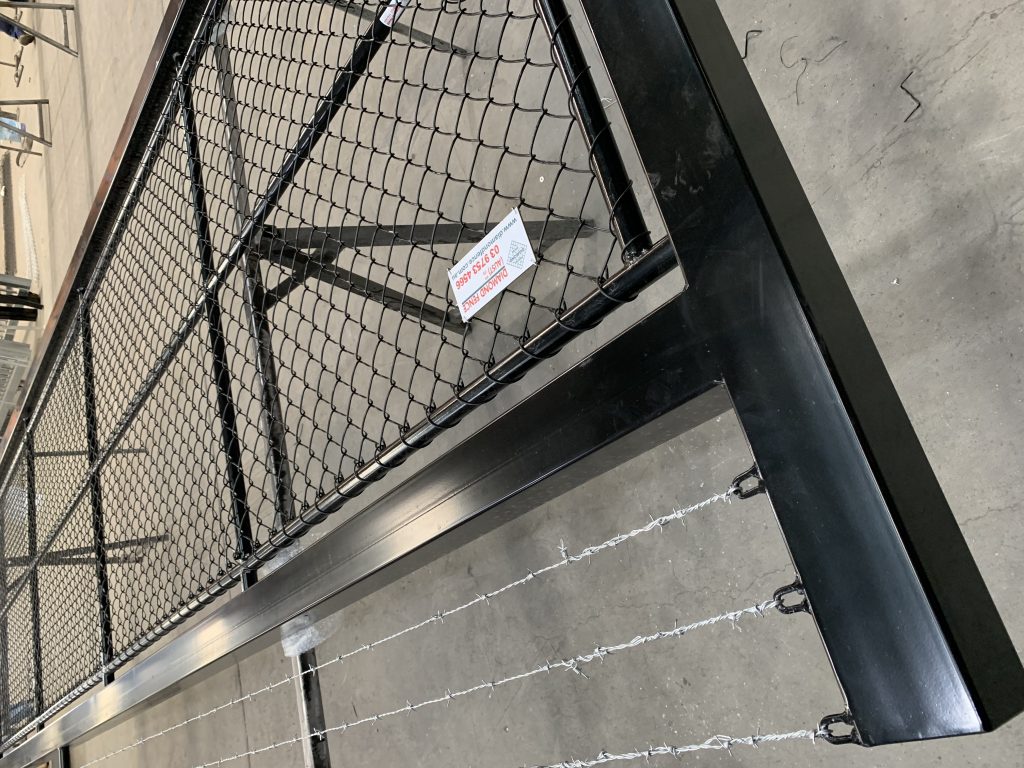 When it comes to the location or the purpose of the fencing, Diamond Fence has experience in various places and industries across Melbourne and Greater Victoria.
Fencing services are provided for residential, commercial and industrial premises. Some of the examples would be commercial sports fencing at recreational sports facilities, fencing at the airport, bike cages at a university campus, playground security fencing, and so on.
Various fencing styles to choose from
Diamond Fence offers the below fencing styles. For more options, please contact our fencing team to see how we can cater to your fencing needs.
Colorbond steel fencing

Modwood fencing

Aluminium slat fencing

Palisade fencing
Security enclosures
Post and rail fencing
Handrails
Playground fencing
Steel safety screens
You can also mix various fencing styles to make your fencing project unique. For instance, Colorbond steel fencing and chain link fencing.
Other fencing services
Your fencing can be made more secure, sturdier and better-looking by adding one or more of the following:
Metal ornaments

Barbed wire 

Razor wire

Plastic coating (PVC)

Galvanizing

Interested in any of the fencing services or products above?
Contact us today. Send us an email at info@diamondfence.com.au OR give us a call on (03) 9753 4566.
The easiest option, however, would be to use the online enquiry form that allows you to send through any questions.