Colordbond fence is a popular domestic fencing alternative in Melbourne, alongside tubular steel fencing and aluminium slat fencing. In the below discussion, we will focus on how to clean Colorbond fence in a way it will keep its protective and aesthetic values. Additionally, we will look at some of the reasons why you should consider installing a Colorbond fence.
Before we do that, let's look at what is Colorbond fence.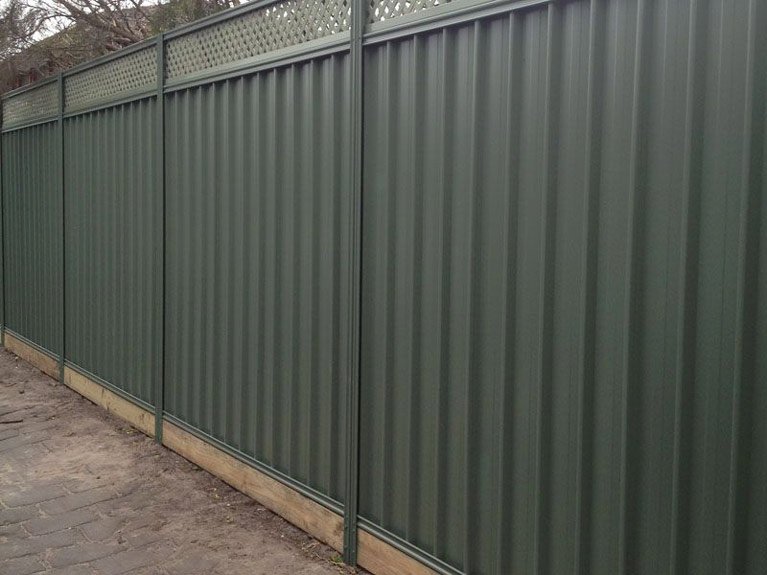 Colorbond fencing – what is that?
Colordbond fences are made out of Colorbond steel. It is manufacured in Australia and this steel allows you to choose the look that you want, including the colour and the panel design of the fence. Colour choice includes bold, light or dark, cool or warm colours. The exact fencing colours offered may differ from one fencing provider to another. Hence, for more information, please contact our fencing team.
Colorbond steel does not have vertical gaps, visible footholds or loose palings. Furthermore, you can personalise the fence by adding lattice, slats and post caps.
How to clean Colorbond fence?
When it comes to cleaning the Colorbond fence, there are a few things to remember.
Firstly, you should hose down the areas that are not being regularly washed down by the rain water. That should be done every six months or so. Colorbond fences that are installed in coastal areas can have salt sprays on the fence, hence, the washing should be performed more frequently than every six months.
Secondly, if any dirt and debris has accumulated on your fence, it should be removed. That could be done by washing the fence with warm water and soap. The detergent used should be non-abrasive detergent. To make sure you do not scratch the fence or leave any shiny spots on the steel, use a sponge, a soft cloth or a gentle brush. Finally, rinse with water to remove the soap or detergent.
If you have had your Colorbond fence for a while, you may detected some loss of gloss, chalking or fading of pigmentation due to the weathering. It is usual for Colorbond steel. How fast or the degree of the chalking will depend on the colour of the steel.
Chalking means that the paint degrades and will have a white appearance instead. What to do then? You can actually repaint the fence. Be careful with the choice of the paint as it has to suit Colorbond steel.
Fencing specialist will be able to help you out with the these maintenance/repair works.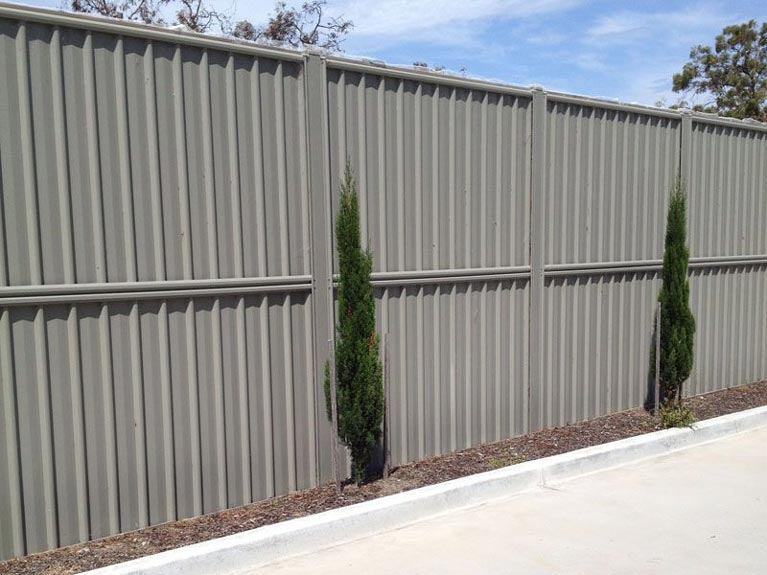 Why should you consider installing Colorbond fencing?
There are a lot of fencing options out there. However, the below may help you decide whether the Colorbond fence is the right fit for you.
Customisation
As mentioned above, Colrobond fences come in various colours (bold, light or dark, cool or warm colours). Additionally, adding lattice, slats and post caps will allow you to establish the looks you are after. Various panel designs will let you achieve an aesthetic look that will fit into the surroundings of your premises.
Secure
Colorbond steel does not have vertical gaps, visible footholds or loose palings. Therefore, it is much harder for intruders to climb over the fences.
Privacy
No visible gaps mean that people passing by are not able to see what is behind the fence. Thus, making Colorbond fencing also a preferred fencing alternative around the residential swimming pools.
Durability
Colorbond steel fences won't rot or be eaten by termites. Due to the steel's properties, Colorbond steel fences will also resist the progress of the fire.
Maintenance
From the above, you can see that the maintenance of Colorbond fencing is relatively simple. Once installed, it does not require any painting, oiling or replacement of the pailings.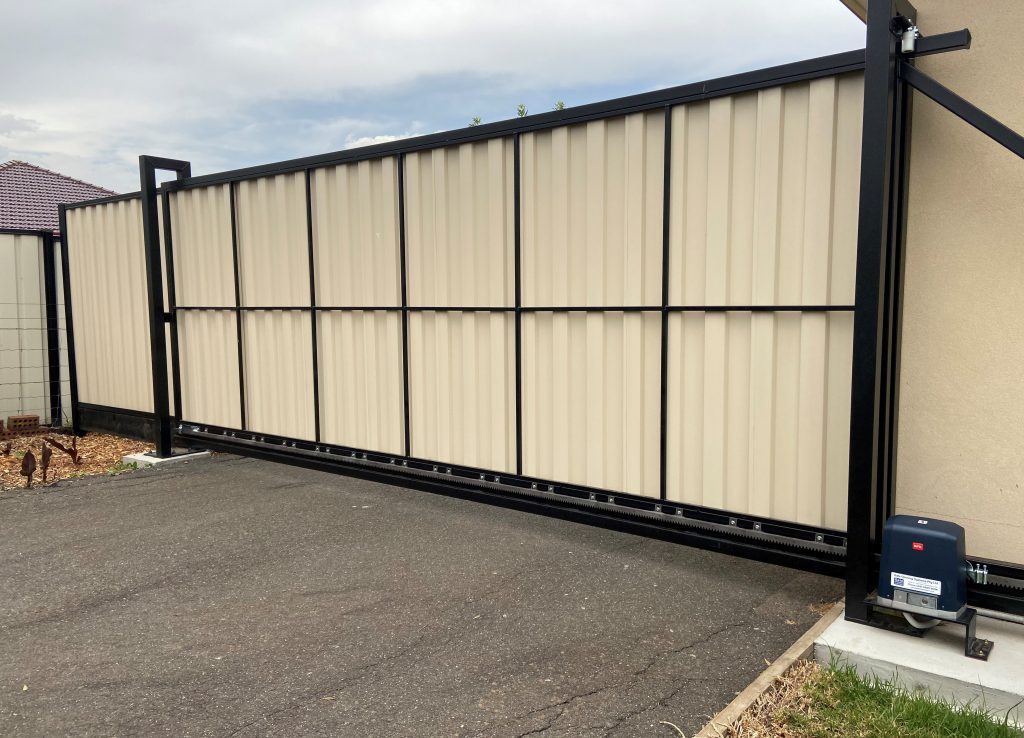 Interested in the installation of a Colorbond fence?
Contact us today. Send us an email at info@diamondfence.com.au OR give us a call on (03) 9753 4566.
The easiest option, however, would be to use the online enquiry form that allows you to send through any questions.