Colorbond steel gates and fencing are a popular choice amongst residents and business owners in Melbourne. Hence, if you are an owner of one, the below post may come in handy when it comes to your biannual gate and fencing checkup. We will focus on what Colorbond steel is and some of its benefits. As well as what kind of custom-made Colorbond gates you may have. Lastly, of course, we will look at the best way to clean your Colorbond steel gates.
What is Colorbond steel and its benefits?
Colorbond is a steel material that has been tested for and in Australian harsh weather conditions. This testing includes corrosion, durability and application testing to make sure it is a suitable material for various purposes in various industries. For example, construction and fencing.
Colorbond is manufactured in Australia to Australian Standards (AS1397 and AS/NZS 2728). The steel base follows strict adherence to reach the required strength and grade. Then it is coated in the metallic coating, which will give it its corrosion resistance. The next step is to add a pretreatment layer to optimise the adhesion of the primer and topcoat. Primer is baked onto the surface and then the top coat is also baked on.
Some of the benefits of baking the primer and topcoat are that it will provide resistance to chipping, flaking and blistering. Additionally, Colorbond steel, including Colorbond steel gates, are non-combustible, termite resistant and weather tight. No gaps compared to slat fences, Colorbond steel fencing and gates provide high security and privacy. Thus, making Colorbond steel fencing suitable for residential areas specifically.
Custom-made Colorbond steel gates
Colorbond steel comes in many colours. That is usually one of the first choices you need to make when it comes to Colorbond steel gates and fencing. To help you decide, COLORBOND® steel's colours are presented in five groups – Contemporary, Classic, Fencing, Ultra and the new Matt finish. Depending on if you are looking for a subtle or bold, light or dark, cool or warm, the Colorbond steel palette will help you decide. To find out what colour fencing and gates Diamond Fence provides, feel free to contact our fencing team.
The next decision would incorporate the dimensions: height, the width of the gate and whether it should be an automatic gate. Furthermore, you need to know whether you would like to have a sliding or swinging gate (single or double). If you do not know yet and need a piece of advice, please contact Diamond Fence's team, who is more than happy to advise.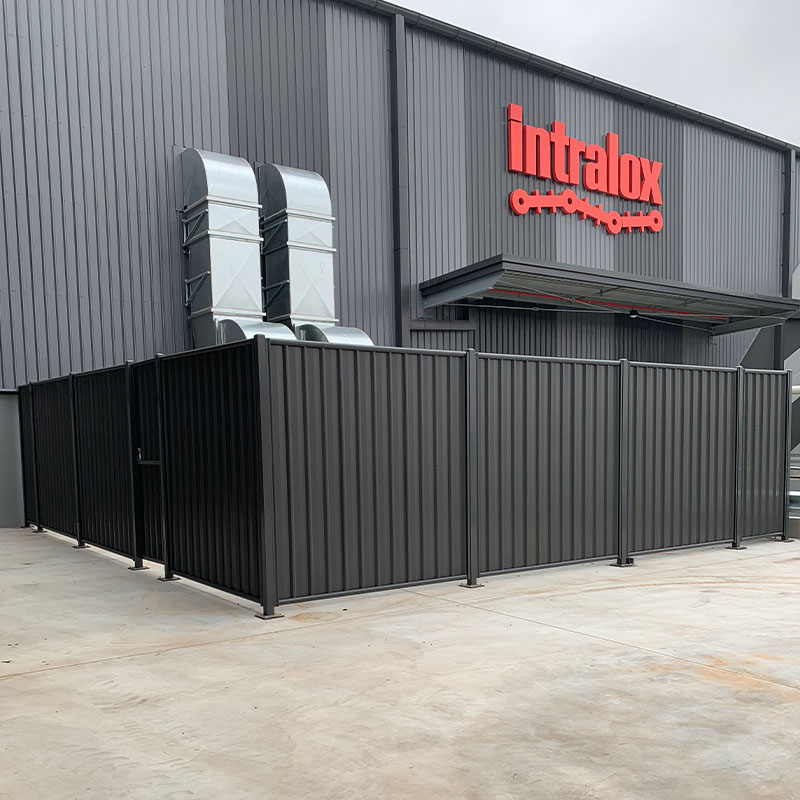 How to clean Colorbond steel gates?
Cleaning Colorbond steel gates is similar to cleaning Colorbond fencing. It is important to do it at least biannually, making sure that you detect any maintenance work required and then, of course, perform it. If you live by the coastal area, you should perform cleaning more frequently due to the marine salt spray.
Regular maintenance includes washing your gate with fresh and clean water. If you notice any debris underneath your Colorbond gate, make sure it is removed. Mulch and soil against Colorbond steel can create an environment suitable for moisture.
Regardless if your fence is automatic or manual, you should keep the gate track neat and tidy. Also, occasional lubrication is needed for the gates to keep them running smoothly.
What if your gate has been scratched, the colour faded or not according to your liking anymore? Can you paint Colorbond steel? The answer is yes. However, you need to do it with a suitable paint. You should use exterior, water-based, acrylic paint.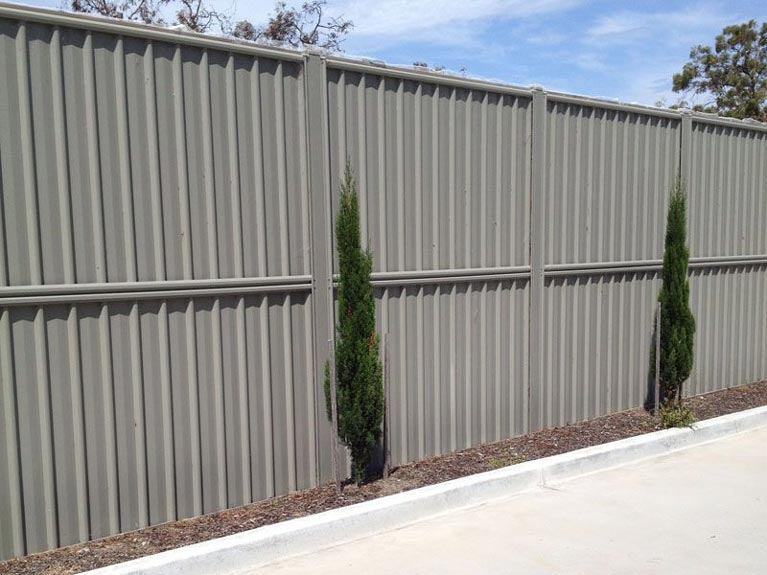 Interested in Colorbond steel fencing in Melbourne?
Contact us today. Send us an email at info@diamondfence.com.au OR give us a call on (03) 9753 4566.
The easiest option, however, would be to use the online enquiry form that allows you to send through any questions.