If you are an owner of an automatic steel gate in Melbourne, maintenance of the gate is essential. This blog post will focus on how to maintain your automatic gate, so it will keep operating to the highest standard. Additionally, we will look into some different ways to power an automatic steel gate and why it is a wise decision to choose an automatic gate in the first place.
CLEAN THE GATE
The easiest thing you can do to keep your automatic gate functioning is to clean it. An easy task. Slightly tedious, however, effective. Cleaning your gate on a regular basis can help it last longer. What means 'on a regular basis'? The environment and the usage frequency will determine the regularity of the maintenance. If your gate is surrounded by a very dusty environment, a lot of plants and the gate is used frequently, the maintenance should also be performed more regularly. It is advised to check (and clean) your fencing for any damages at least biannually. Hence, during that check-up, you can also check if your automatic gates are working as they should.
Simple advice: hose the gate every few months. It can really work wonders in this regard.
Are you looking for ways to make your gate look better instead? You can consider waxing the gate. Adding wax can prevent the finish from flaking off. 
TAKE CARE OF THE ELECTRICAL COMPONENTS
Electrical components will keep your automatic gate running. Thus, it is important to maintain them as well. An experienced fencing contractor will try to make sure that the circuit board controlling the gate is installed in a way the risk to electrical components is minimised. However, as the gate is located outdoors and exposed to various external factors, the chance of electrical components of an automatic steel gate getting damaged is not eliminated. 
Your automatic gate opener should also be checked regularly. 
LUBRICATION 
At times, depending on what kind of steel gate you have, you may have to lubricate some parts of the gate. If the moving parts are sealed, you can still lubricate the wheels and hinges. Swinging and sliding gates have chains in different locations, which also need lubrication. Note that the swinging gate has an internal chain while the sliding gate has a chain on the outside.
If your automatic gate has broken down and you need to repair it or install a new one instead, Diamond Fence offers repair services as well.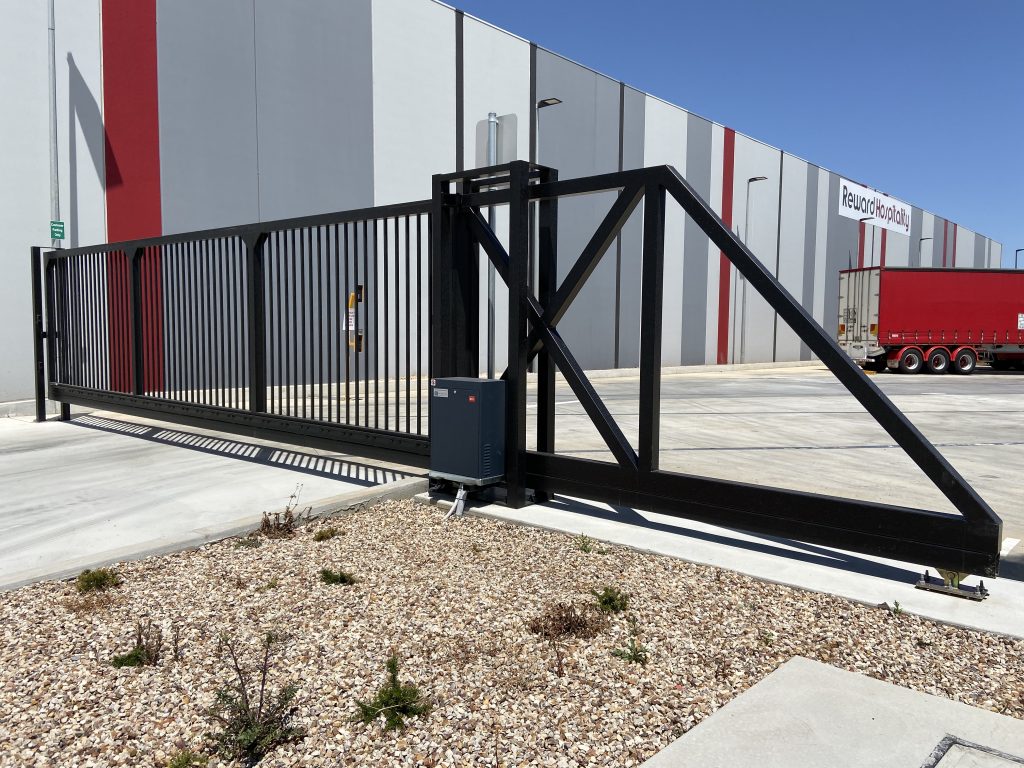 How to power automatic gates?
There are various power options available for automatic steel gates in Melbourne. Some of them are listed below:
Solar power (solar panels) + battery backup when it is not a sunny weather.

Batteries

The motor is connected to the electrical grid (main power supply)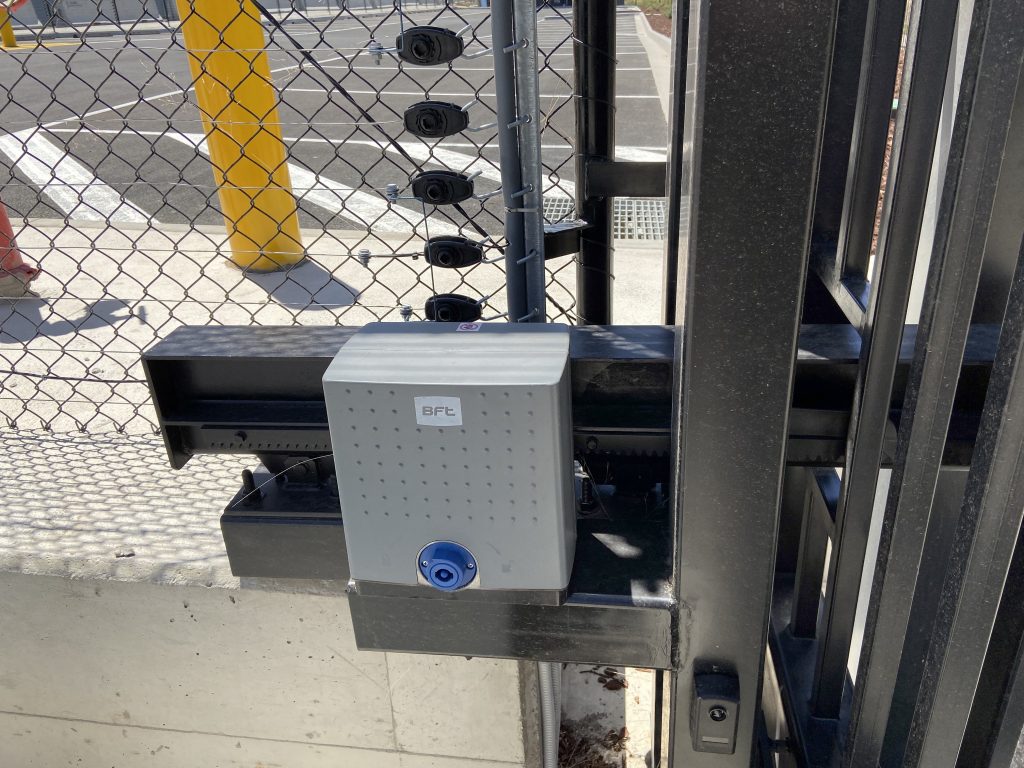 Benefits of automatic metal gates
Some of the benefits of automatic gates are:
They are convenient. You can open and close the gate with a push of a button.

Better security and higher privacy.

Looks aesthetically pleasing and can increase the market value of your home.
Are you interested in the installation of automatic steel gates in Melbourne?
Contact us today. Send us an email at info@diamondfence.com.au OR give us a call on (03) 9753 4566.
The easiest option, however, would be to use the online enquiry form that allows you to send through any questions.