After a warm summer in Melbourne, the first air of autumn can be felt in the air. It may be good timing for inspecting your swimming pool fencing. If you have come to the conclusion that it is time to swap out your old swimming pool fence, then there are a few things you should pay attention to.
In this blog post, we will focus on what to look for in swimming pool fencing.
Swimming pool fence regulations in Melbourne
Safety is a number one priority when it comes to swimming pool fencing. Hence, there are regulations to make sure that swimming pool owners comply with the uniform approach regarding pool fencing. The current Australian Standard AS1926-2012 is in place as the standard in Victoria. 
According to these regulations:
The pool fencing must be a minimum height of 1.2m high (all the way around).

The pool fence cannot have any climbable objects within 900m of the pool fencing (plants, BBQs, etc.)

Gaps between vertical members of the fence cannot be more than 100mm.

Gaps at the bottom of the pool fencing must be no larger than 100mm.

Operational gate can only swing outward, away from the pool.
To check the regulations in detail (as they can change at times), please check SPASA website for more information.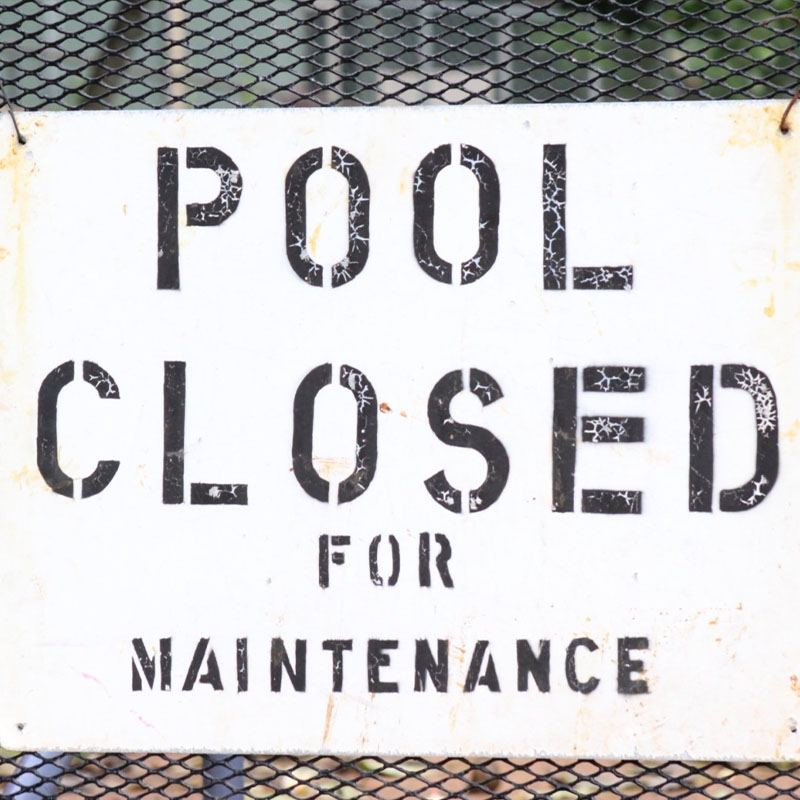 Swimming pool fencing type
Swimming pool fencing offers various fencing alternatives starting with glass and ending with steel pool fencing. Some of the factors affecting your decision on the type of fencing chosen are the safety, affordability and maintenance of the fence.
Some of the most popular pool fencing types in Melbourne are:
1. Steel swimming pool fence such as tubular steel fencing. It is one of the most durable swimming pool options which requires minimum maintenance. The cost of the fencing depends on the type chosen and additional features. For example, ornaments and gates. To get a free fencing quote from our team, please contact us via email, website enquiry form or phone.
Steel fencing gives the opportunity to choose the colour of your pool fencing. Powder coating allows exactly that while providing an extra layer of protection from corrosion which is common in wet areas.
2. Aluminium pool fencing is similar to steel fencing. However, due to the characteristics of aluminium, it will not rust. Hence, making aluminium fencing perfectly suitable for swimming pool areas. It also requires minimal maintenance and is easy to install.
3. A popular fencing choice includes glass fencing. Made from tempered glass, this fencing alternative is quite durable. Glass fencing is much more expensive compared to steel and aluminium fencing, yet has that aesthetic value many seek for.
Maintenance of the glass fencing is a bit more tedious as it can get dirty or wet stains quite easily. However, being a see-through fencing option, it is a safe option when you have children as it allows for the best supervision of the swimmers.
Looking for a swimming pool fencing provider in Melbourne?
Contact us today. Send us an email at info@diamondfence.com.au OR give us a call on (03) 9753 4566.
The easiest option, however, would be to use the online enquiry form that allows you to send through any questions.